British Medical Association planning 72-hour walkout as early as mid-March in fight for 26% pay rise.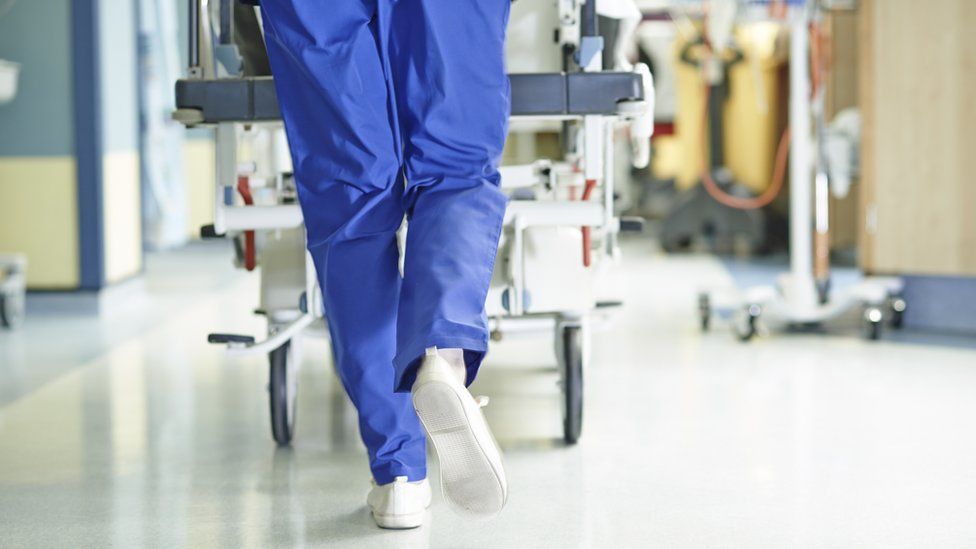 Junior doctors in England have voted in favour of taking strike action in their fight to get a pay rise of 26%.
Members of the British Medical Association are now expected to take part in a 72-hour walkout, possibly as early as mid March.
The union said the rise being asked for was to make up for pay cuts since 2008 once inflation is taken into account.
But experts said if a different measure of inflation is used the fall in pay for junior doctor roles is lower.
The ballot by the BMA involved nearly 48,000 members working across hospitals and the community – more than two-thirds of the junior doctor workforce.
More than three-quarters of those balloted took part with 98% voting in favour of action.
'Frustrated, in despair and angry'
BMA junior doctors committee co-chair Dr Robert Laurenson said the vote showed the strength of feeling about the issue.
"We are frustrated, in despair and angry and we have voted in our thousands to say, 'in the name of our profession, our patients, and our NHS, doctors won't take it anymore.'
"The government has only itself to blame, standing by in silent indifference as our members are forced to take this difficult decision."
The results come as nurses and ambulance staff are warning they will escalate their industrial action in their dispute over pay.
Members of the Royal College of Nursing will walk out across half of frontline services in England next week for 48 hours.
Meanwhile, Unison, the biggest union in the ambulance service, is expected to announce more strike dates now that its mandate has increased from five of England's 10 ambulance service to nine.
The last time junior doctors, which covers everyone who has just graduated from medical school through to those with many years' experience on the front line, went on strike was in 2016 over a new contract that was introduced.
This year junior doctors saw pay increase by 2% as part of a four-year agreement that saw an overall rise of 8.2% between 2019-20 to 2022-23.
Currently, the basic starting salary for a junior doctor is £29,000, but once extra payments for things like unsociable hours is taken into account average earnings exceed £40,000.
By the end of their training, which can last 15 years for some, basic pay is more than £53,000.
These are doctors with huge responsibility, leading teams, carrying out surgery and making life-and-death decisions.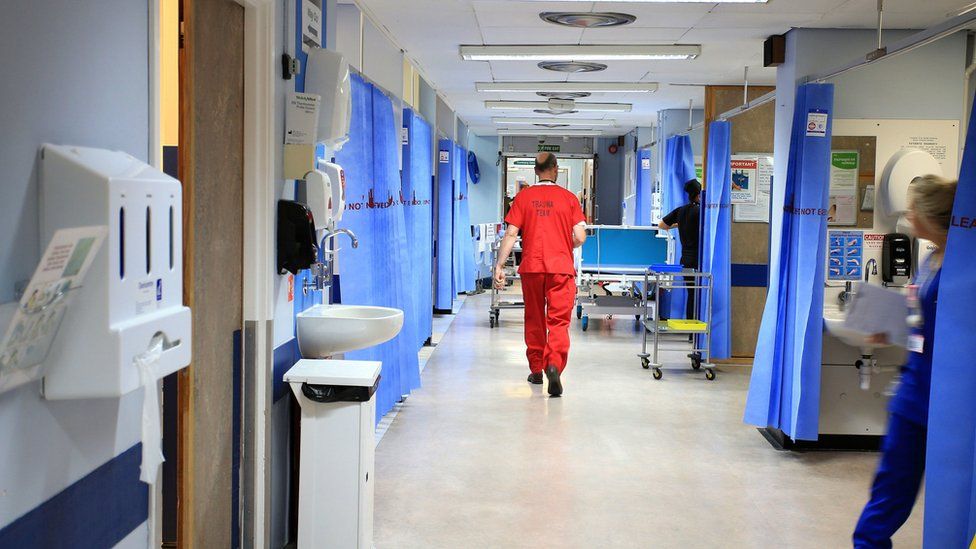 The Department of Health and Social Care said alongside an 8.2% pay rise over four years the current deal also introduced higher bands of pay for the most experienced staff and increased rates for night shifts.
Health Secretary Steve Barclay said he had met with the BMA to discuss pay and conditions. The pay award for the 2023-24 financial year is expected to be announced in the coming months.
"We hugely value the work of junior doctors and it is deeply disappointing some union members have voted for strike action," Mr Barclay added.
Sources at the BMA have said the 26% pay demand does not necessarily need to be paid in one go, but until the government agreed to restoring pay action would continue.
The BMA has yet to decide whether to strike elsewhere in the UK as it awaits more information from ministers about their pay plans in Scotland, Wales and Northern Ireland.