Syria's army says a soldier is among the dead, after rockets hit a high-security area of the capital.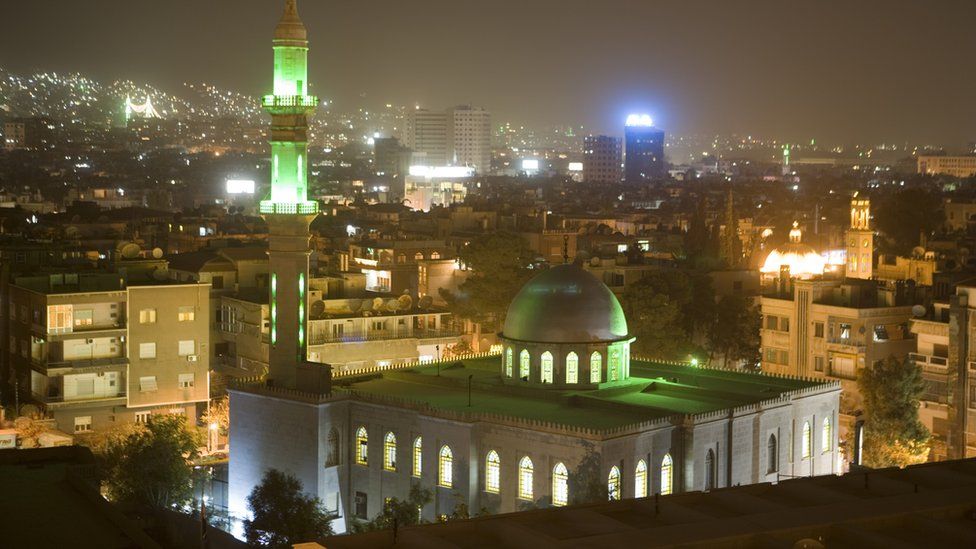 Syria's military says five people have died after what it alleged were Israeli missiles hit the capital Damascus and surrounding areas on Sunday.
Officials said a building was hit in the central Kafr Sousa neighbourhood, killing four civilians and one soldier.
The densely populated district is home to a large, heavily guarded security complex.
Israel's military declined to comment on the strike when approached by Reuters news agency.
Israel frequently attacks targets in Syria linked to Iran and Hezbollah militants but rarely acknowledges its actions.
Sunday's attack was the first since a devastating 7.8 magnitude earthquake struck the north-west of the country, as well as parts of neighbouring Turkey, 12 days ago.
The Kafr Sousa area is home to senior officials and security agencies, but also civilians living in residential buildings.
The strike – which hit at 00:22 local time (21:00 GMT) – caused damage to several homes in Damascus neighbourhoods and other nearby areas, Syrian officials said.
The country's defence ministry said the rockets were launched from the Golan Heights, a rocky plateau south-west of Damascus which was annexed by Israel in 1981.
The London-based Syrian Observatory for Human Rights put the death toll at 15 people, including civilians.
"The strike on Sunday is the deadliest Israeli attack in the Syrian capital," said Rami Abdel Rahman, head of the Observatory.
It comes over a month an Israeli strike hit Damascus' international airport, according to the Syrian army, killing four people, including two soldiers.
Israel has previously acknowledged that it targets the bases of militant groups loyal to Iran.
The two countries are arch-foes and in recent years have been engaged in what has been described as a "shadow war" of unclaimed attacks on each other's assets, infrastructure and nationals.