Hundreds attend a rally in support of refugees after violence outside a hotel housing asylum seekers.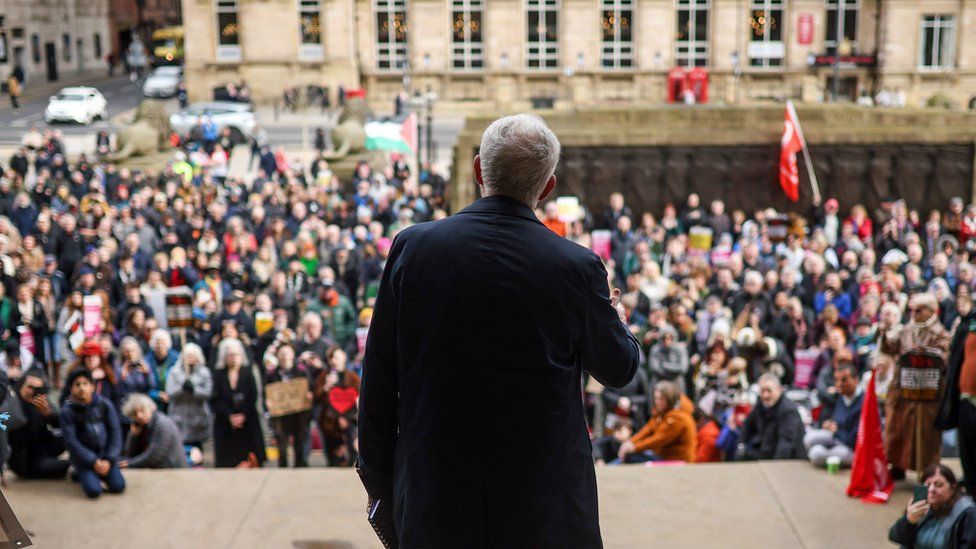 Hundreds of people attended a rally in support of refugees following violence outside a Merseyside hotel housing asylum seekers a week ago.
Liverpool mayor Joanne Anderson and former Labour leader Jeremy Corbyn joined the event, saying they wanted to "stand up for refugees".
A small group also gathered in the city centre to protest about local placements of asylum seekers.
Police struggled to keep both sides apart during confrontations.
The demonstrations took place after protests turned violent outside a hotel accommodating asylum seekers in Kirkby on 10 February.
One man was charged and 14 other people were arrested after a police officer and two members of the public were hurt when missiles including lit fireworks were thrown.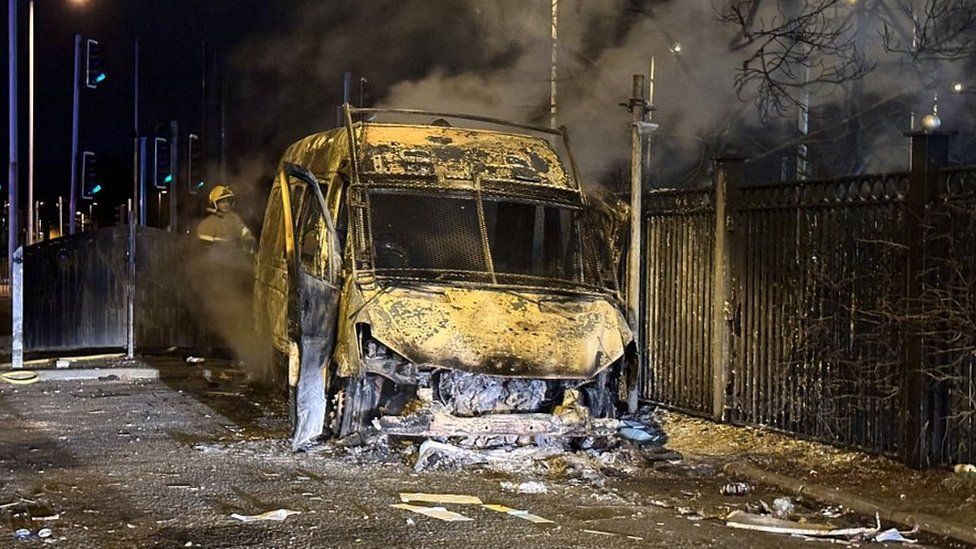 The initial protest had been triggered by an allegation that a man had made inappropriate advances to a local teenage girl.
A man was arrested and released but is no longer living in Merseyside, police said.
Officers said the Knowsley protest and counter-demonstration had been "peaceful" before a group of people arrived who were "only interested in causing trouble".
Some of the asylum seekers staying at the hotel said they were afraid after the violence.
However, one woman told BBC North West Tonight that she attended the initial protest over concerns for youngsters' safety and did not believe it was racially-motivated.
Another small protest was held outside the hotel on Friday night despite a police dispersal order against anti-social behaviour.
Following Saturday's rally in Liverpool, Mr Corbyn tweeted: "We will not let the far-right divide us."
One speaker said Liverpool has been "bringing in people from around the world for as long as we've been a city and we cannot forget our roots", while another said the city's accent was a result of migration.

Related Internet Links
The BBC is not responsible for the content of external sites.