Elianne Andam's family visit the site where she died and say they are "overwhelmed by sorrow and grief".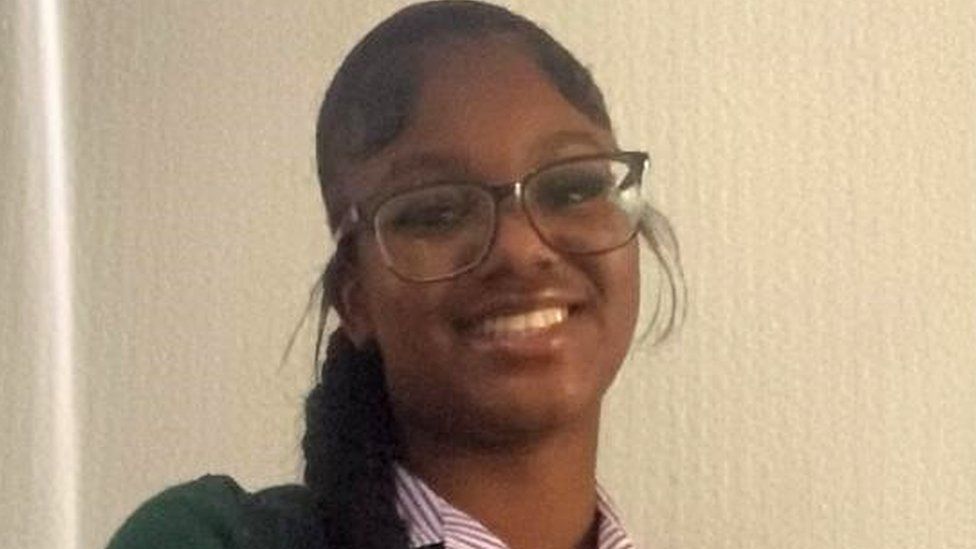 A vigil has been held for 15-year-old Elianne Andam, who was fatally stabbed on her way to her south London school.
The schoolgirl, who was described by her family as being "much-loved", died after she was attacked with a foot-long knife in Croydon on Wednesday morning.
Elianne's family said their hearts had been "broken" by her "senseless death".
Relatives visited the scene of the attack on Thursday evening, with a large group gathering next to a bus stop inside the police cordon.
Members of the group embraced as flowers were placed on the ground.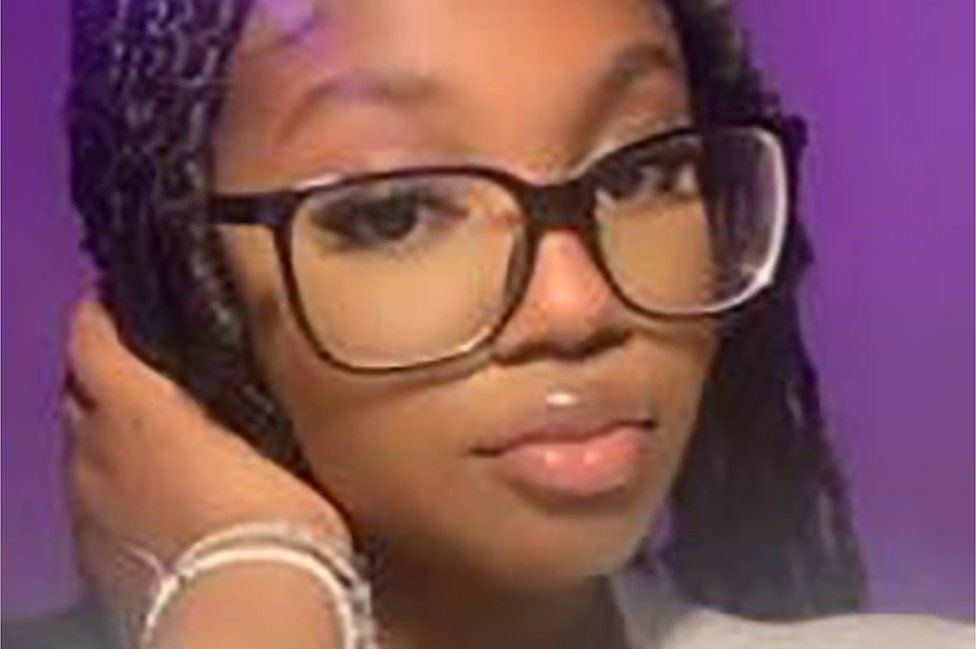 Shortly after, the Bishop of Croydon, Dr Rosemarie Mallett, read a statement from Elianne's family that said they were "overwhelmed by sorrow and grief".
"We as a family are struggling to comprehend this painful tragedy that has happened to our beautiful daughter and beloved sister Elianne," the statement said.
"Elianne was a beautiful woman inside and out who loved Jesus. She was intelligent, thoughtful and kind and had a bright future ahead of her."
In an earlier statement, they said: "Elianne was the light of our lives. She was bright and funny, with many friends who all adored her.
"She was only 15, and had her whole life ahead of her, with hopes and dreams for the future.
"All those dreams have now been shattered. Our lives have fallen apart, along with that of our wider family."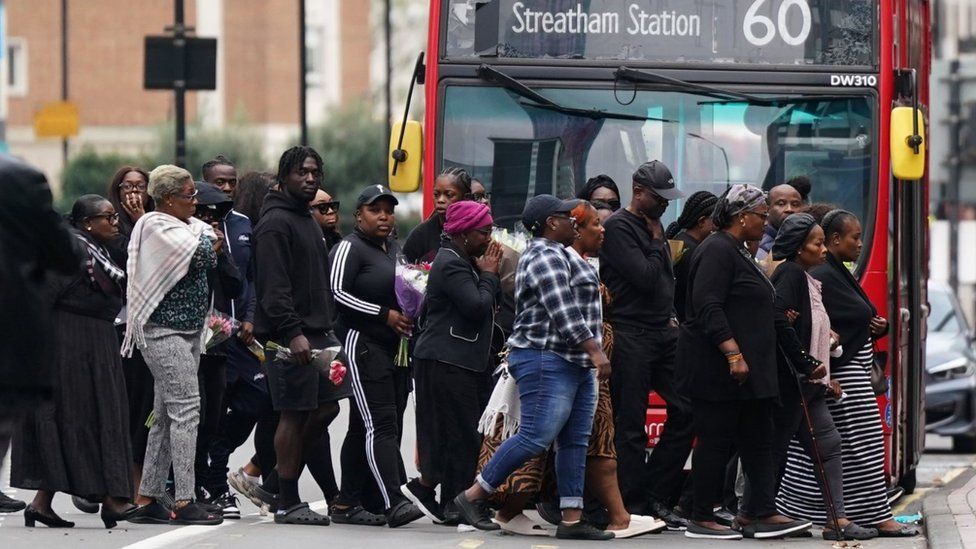 Police, paramedics and an air ambulance were called to Wellesley Road, near the Whitgift Centre, at about 08:30 BST on Wednesday, but Elianne died shortly afterwards.
The year 11 pupil at Old Palace of John Whitgift school, in Croydon, had just got off a double decker bus with a group of friends when she was attacked. Witnesses said the bus driver and other passers-by tried to save her.
Prime Minister Rishi Sunak said it was "absolutely shocking" that "a girl not much older than my own kids would have their life just cruelly ended in that way".
Speaking to BBC London's political editor Tim Donovan, he added: "Everyone will be looking at that and be shocked as I am, appalled by what's happened and quite frankly angry.
"It just illustrates the importance of clamping down on knife crime."
A post-mortem examination will take place on Thursday.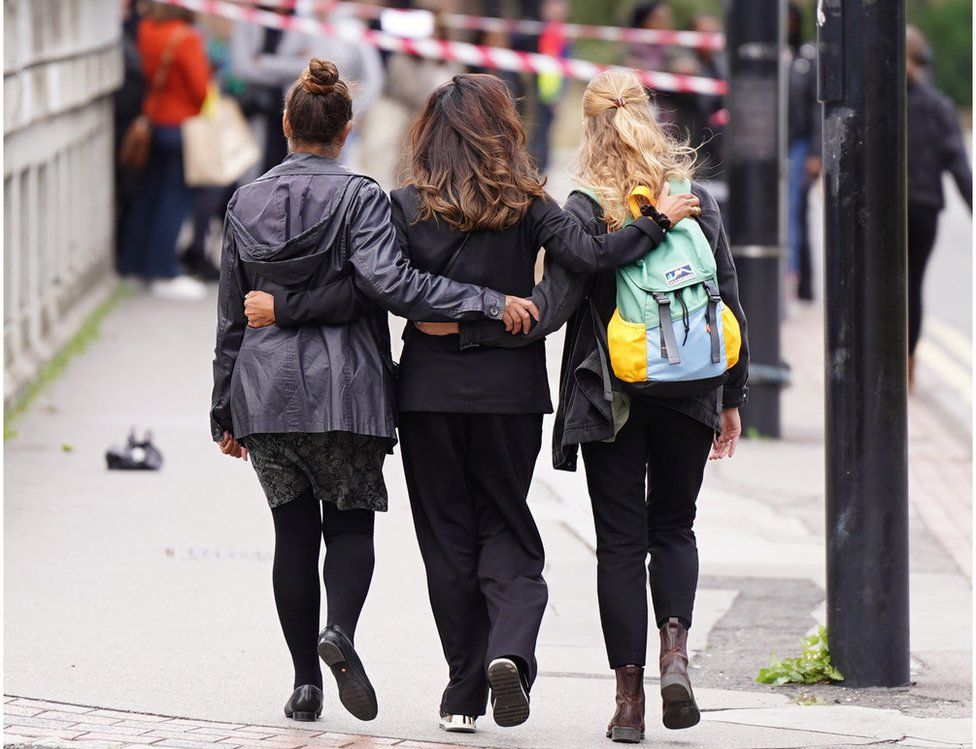 Numerous tributes have been left where she died.
A handwritten note from the London Fire Brigade left at the scene says: "Our heart is broken. We are so sorry for your loss and are here as part of your community to stand with you. LFB."
Teenage girls were seen in tears as they approached the crime scene holding flowers and hugged each other as they walked away.
Det Ch Insp Rebecca Woodsford, of the Metropolitan Police, said: "My thoughts and the thoughts of my team are with the Elianne's family. This is a deeply upsetting time for them and we will do everything we can to support them.
"Our investigation continues and we are making good progress. We have recovered CCTV from the area and have spoken to a number of witnesses. Forensic scientists have also examined the scene."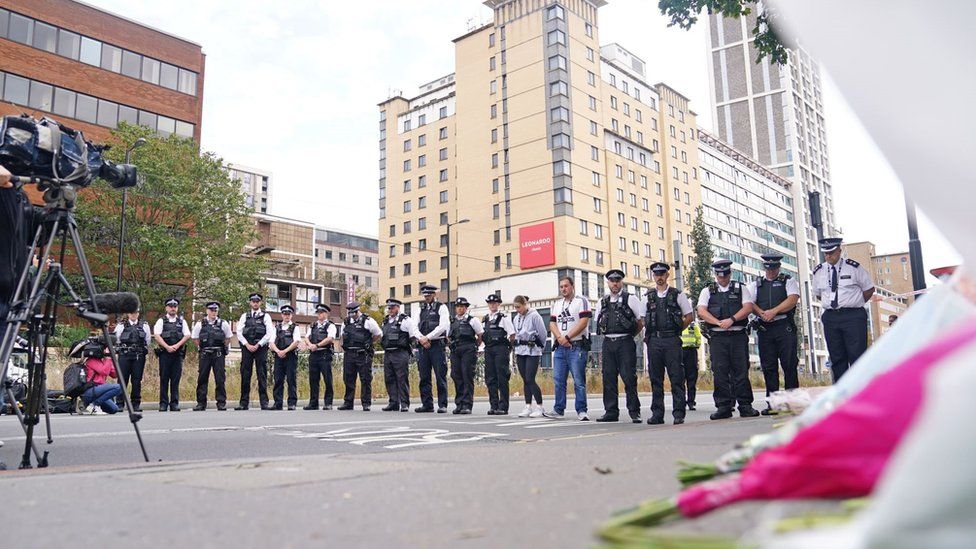 She continued: "From these inquiries we are now confident Elianne was attacked outside in Wellesley Road near to the bus stop rather than on board the bus."
She added Elianne's death had left "many people feeling upset" before thanking "the people of Croydon for the support they have shown us as we have carried out our inquiries in the town centre".
The Old Palace of John Whitgift School – with Whitgift School and Trinity School – is part of the John Whitgift foundation and has operated as a leading day girls school for 134 years.
Last week the foundation announced the school would close for good in two years' time, with some year groups ending next summer.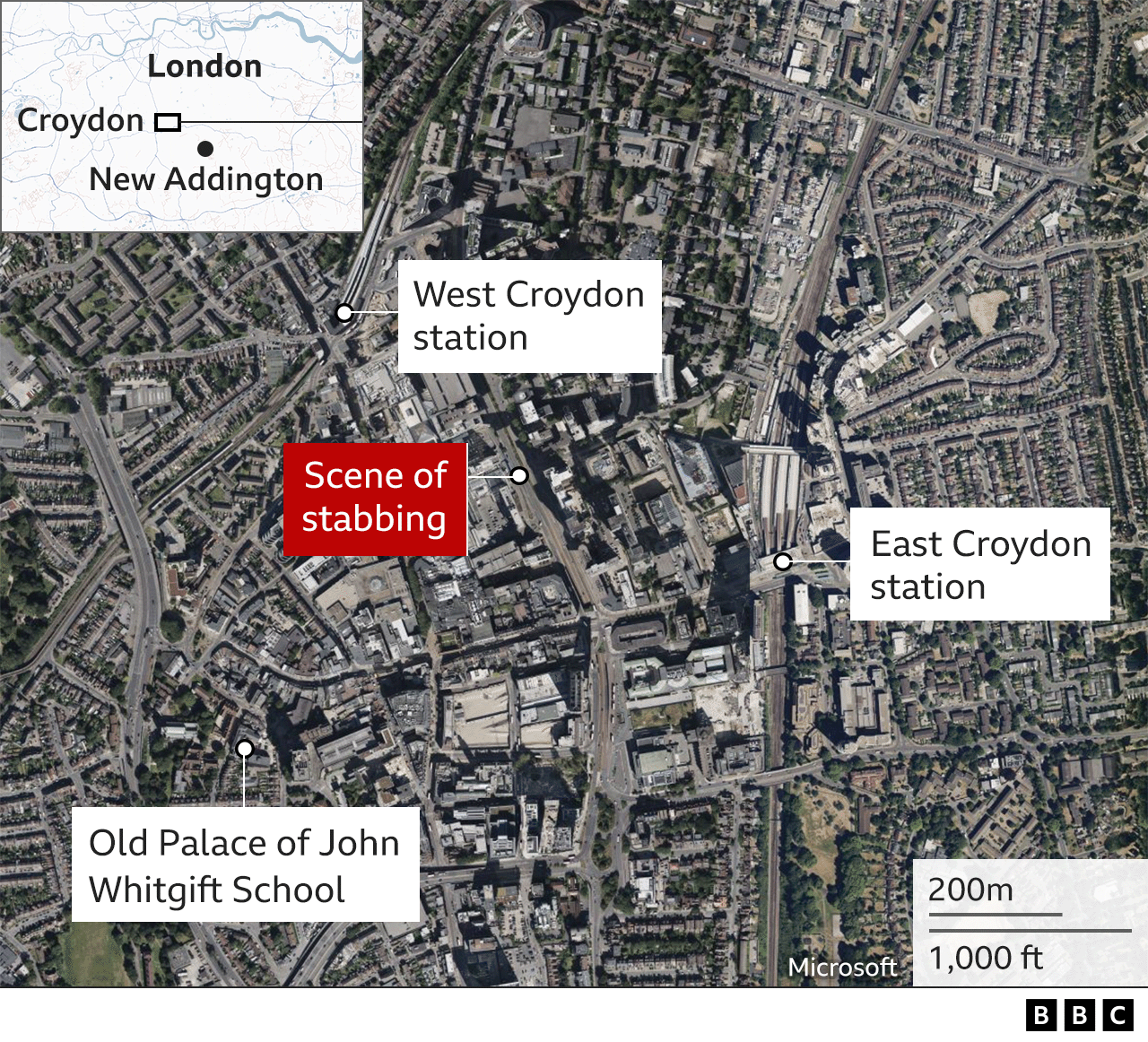 Related Internet Links
The BBC is not responsible for the content of external sites.