Explosions and gunfire are heard as militants launch an assault in Pakistan's largest city.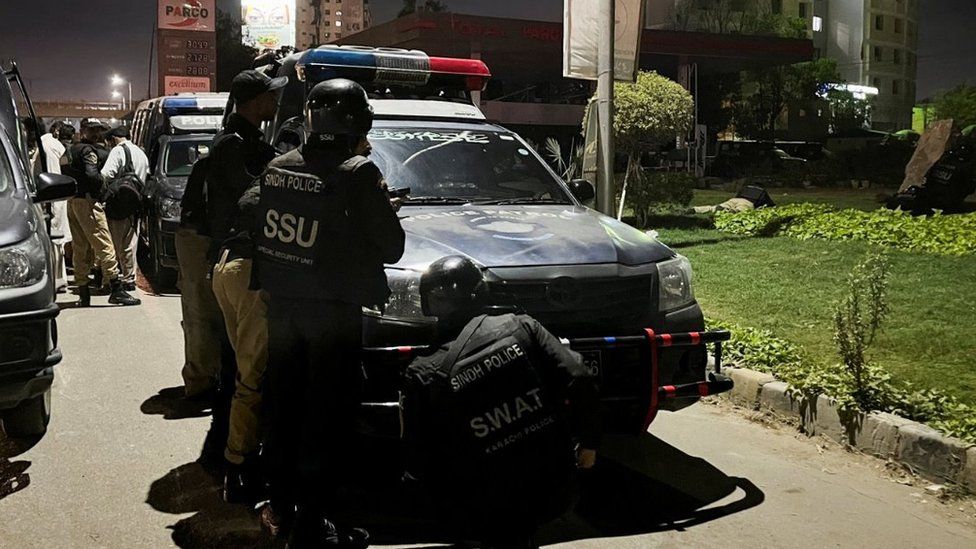 A police station in Karachi is under attack by members of the Pakistani Taliban.
Officials say two people have been killed and six others injured. At this stage it is not yet known if they are militants or police.
Witnesses reported hearing a huge explosion from inside the station, following smaller blasts and gunfire when the assault began.
The building houses the offices of some of the city's most senior officers.
Officials said three of the station's five floors have been cleared, as well as the rooftop.
"I can't exactly tell how many terrorists have entered but there are at least more than five," Deputy Inspector General Irfan Baloch told Reuters.
He said up to 30 officers could have been inside at the time of the attack.
Tehrik-i-Taliban Pakistan (TTP) are most active in mountainous areas near the border with Afghanistan, but they have been carrying out operations in other parts of the country and have recently stepped up attacks on police in the north-west of Pakistan, as part of their campaign against the Islamabad government.
They are separated from the Taliban ruling Afghanistan, although the two share a common ideology.