Charley-Ann Patterson took her own life in 2020 after being verbally abused online and in school.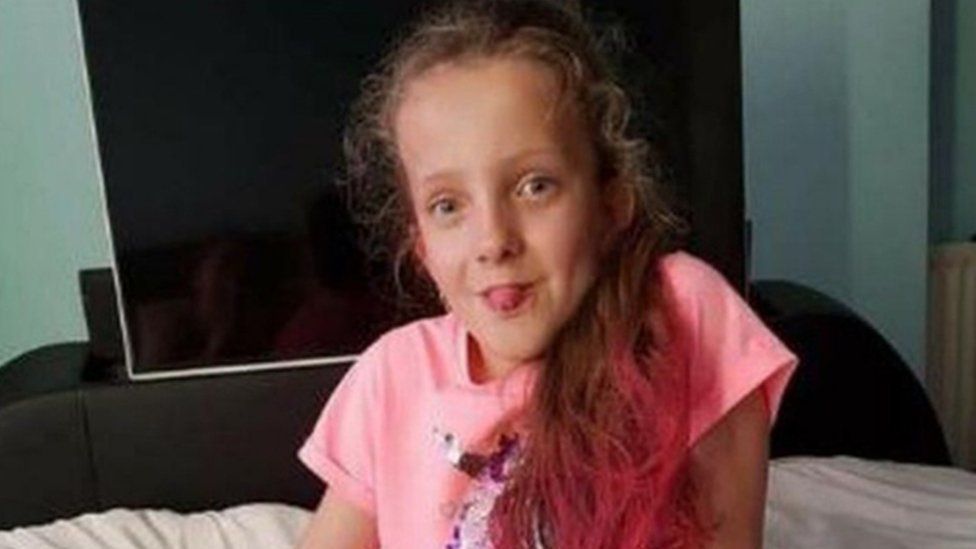 A 12-year-old girl who killed herself "suffered some bullying" but the abuse did not "cross the criminal threshold", a police officer has told her inquest.
Charley-Ann Patterson was found dead at her home in Cramlington, Northumberland, on 1 October 2020.
Det Sgt Lee Baldwin said she had been called names, including sexually offensive slurs, and people had clapped in her face to "make fun of her tics".
Her parents have said she struggled to get mental health support.
During an investigation after the schoolgirl's death, a number of people known to the family "raised concerns around Charley being bullied", Det Sgt Baldwin told Northumberland Coroner's Court.
That had included name-calling as well as comments such as "I hope you get run over by a bus", he added.
When Charley was found dead in her bedroom, she had the word "freak" written on her hand and the television was paused on a screen that said: "I'm a misfit."
'Spreading rumours'
The hearing was told police considered criminal offences including encouraging suicide and malicious communications.
However, Det Sgt Baldwin said: "Although it is possible to find incidents and identify persons who have on occasions said or done something to Charley which would have undoubtedly caused some distress, none of those incidents appear to be sufficient to cross the criminal threshold.
"As a result, no prosecutions have been progressed."
He added: "There is nothing to suggest the death was anything other than a suicide."


On Wednesday, the inquest heard that in March 2020, just before the first Covid-19 lockdown, Charley sent an email to a school staff member asking whether it would be possible to move forms as a girl "keeps spreading rumours about me".
The message continued: "Other people have started joining in and being mean to me."
Gill Travers, designated safeguarding lead at Cramlington Learning Village, told the hearing that when asked about the email, Charley had "backtracked" and said it was "more of a case of people not talking to her".

Related Internet Links
The BBC is not responsible for the content of external sites.