The British twins' older sister says Melissa is in a "really serious" condition in hospital in Mexico.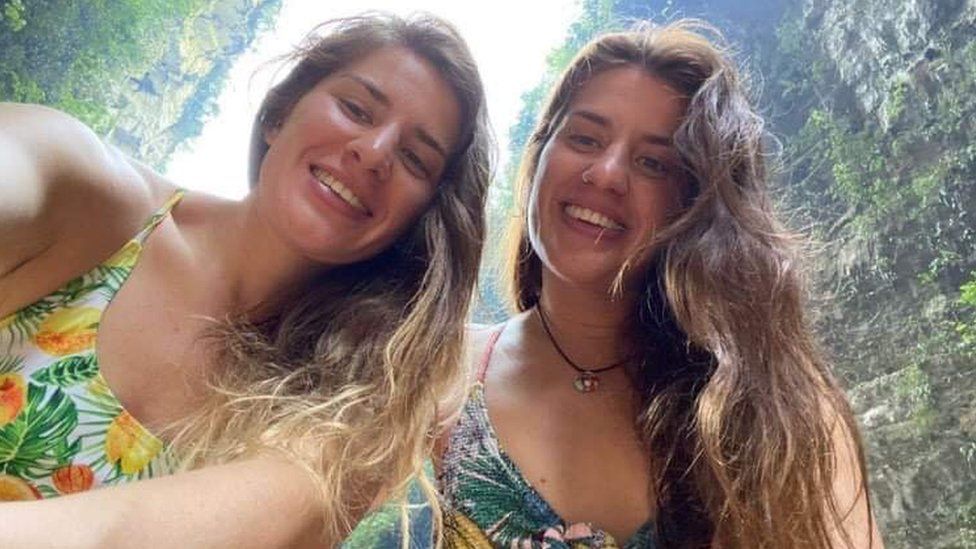 A British woman who was saved by her twin sister when a crocodile attacked her now has sepsis from her wounds.
Melissa and Georgia Laurie, 28, were swimming in a lagoon near Puerto Escondido, Mexico, when Melissa was dragged underwater by the reptile.
Georgia punched the crocodile and saved her sister, who is now in a medically-induced coma in hospital.
But their older sister says Melissa's situation is "still really serious" and "we're not relaxing just yet".
Hana Laurie told BBC Breakfast that bite wounds to Melissa's stomach and legs had become infected.
"She has now developed sepsis," she added.
Crocodiles try to drown their prey so Melissa also had "a lot of water and grass and things in her lungs," Hana said.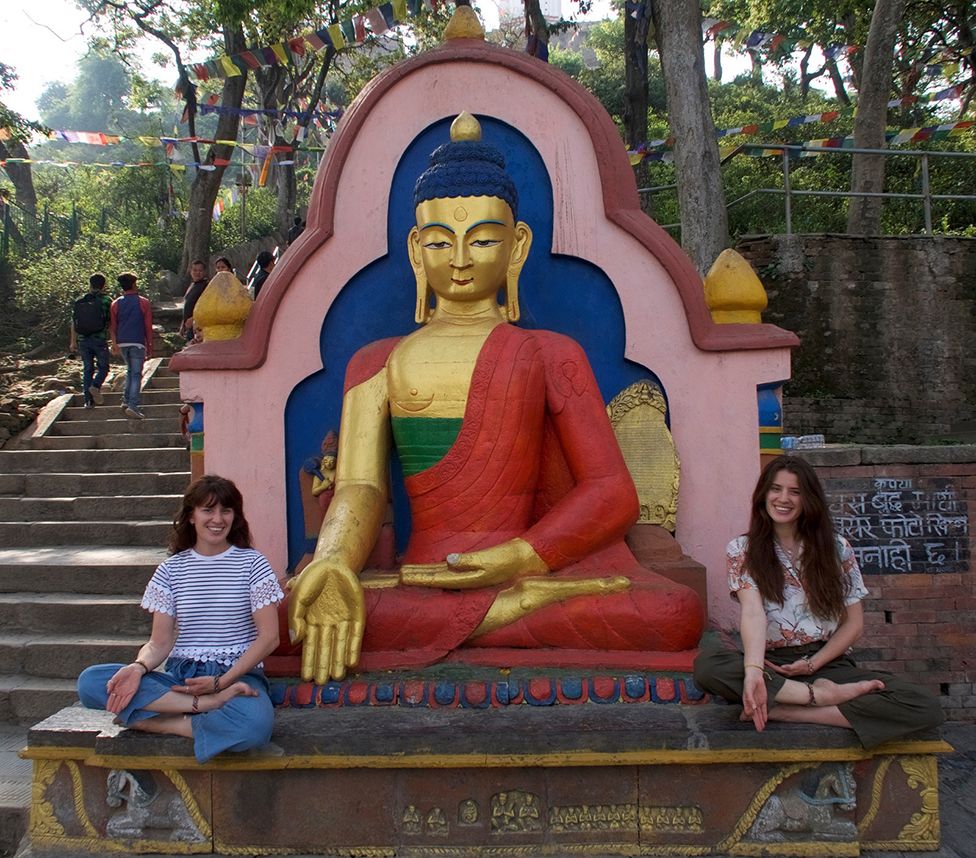 Sepsis occurs due to an over-reaction by the body's immune system.
When an infection manages to spread quickly round the body, the immune system kicks in and launches a massive immune response to fight it.
But this can have a terrible effect on the body – leading to septic shock, organ failure and even death.
The twins, from Berkshire, had been in Mexico to volunteer, work in animal sanctuaries and travel.
Hana previously told Newsbeat that they'd been swimming in a lagoon on Sunday when the crocodile grabbed Melissa and she disappeared under the water.
"Georgia found her unresponsive and started to drag her back to the safety of a boat," said Hana, 33.
"The crocodile kept coming back for more – so she just started hitting it. She'd heard that with with some animals, that's what you've got to do."
Hana says Melissa was thrown about like a "rag doll" by the reptile.
"Luckily, her super-badass twin sister was there to punch it repeatedly – as it came back about three times – to try and save her."
The twins had booked the lagoon trip through a hostel they'd been staying at and had been told the water was safe to swim in – which was "evidently not the case", Hana said on Wednesday.
She said she was proud of her "feisty" sister Georgia, who has now been released from hospital after being treated for the injuries she got while saving Melissa.
Georgia is doing "much better" but is "really frightened" and is finding it "really difficult" seeing Melissa in a coma, Hana said.
"We're still not out the woods – we're hoping that she has saved her life," she added.
"It remains to be seen how Melissa is when she wakes up, which she will."