Economic growth in the UK fell 0.3% in August, after growing by 0.1% in July, official figures show.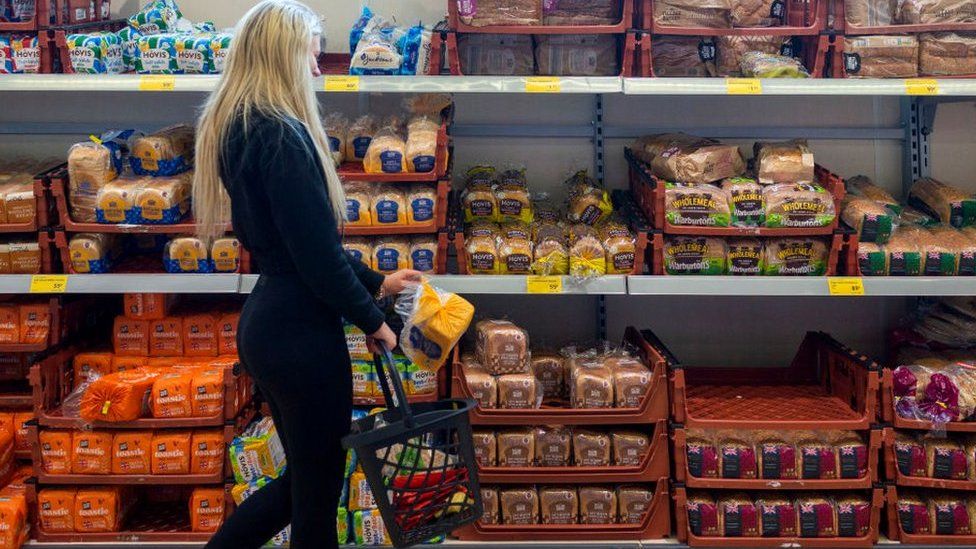 The UK economy unexpectedly shrank in August for the first time in two months, according to official data.
Analysts had expected economic growth to stall as businesses and households face soaring costs.
The Bank of England has warned the UK will fall into recession towards the end of the year.
In normal times, a country's economy grows and on average, people become slightly richer as the value of the goods and services it produces – its Gross Domestic Product (GDP) – increases.
But sometimes their value falls, and a recession is usually defined as when this happens for two three-month periods – or quarters – in a row, and it marks a sign the economy is performing badly.
The ONS said there has been a continued slowing in three-month on three-month growth figures, with the economy falling by 0.3% in the quarter to August.
The drop in the monthly figure for August was driven by a sharp decline in manufacturing and maintenance work, which slowed down the oil and gas sector, the ONS said.
ONS Chief Economist Grant Fitzner said that lots of other customer-facing businesses like retail, hairdressers and hotels were also "faring relatively poorly".
"The economy shrank in August with both production and services falling back, and with a small downward revision to July's growth the economy contracted in the last three months as a whole," Mr Fitzner said.
He added that sports events didn't generate as much economic value, after the economy had previously been helped by the UK hosting the Women's Euro Championship in July.