Current support for women going through the change of life is completely inadequate, a report for MPs says.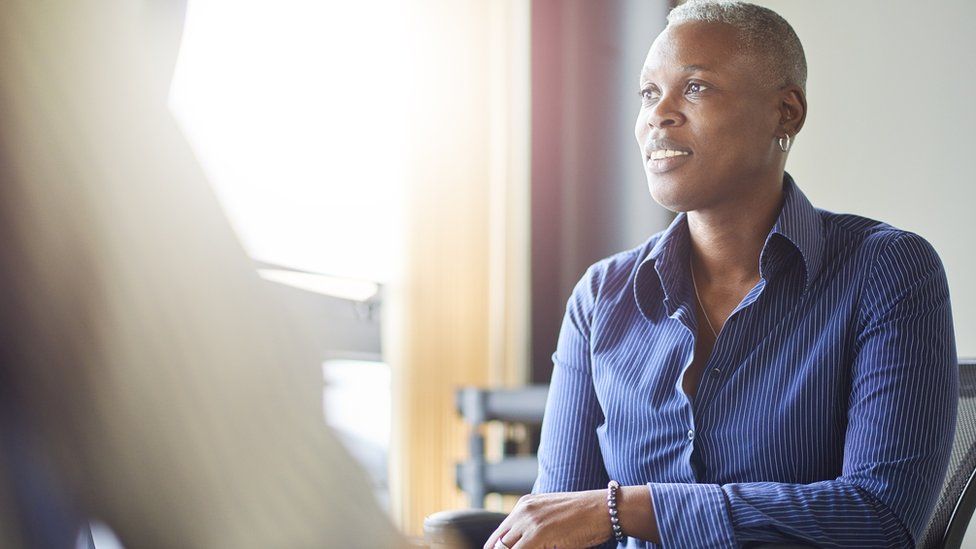 Women should be invited for a menopause check-up when they turn 45, a report for MPs says, criticising the current support as completely inadequate.
The Menopause All-Party Parliamentary Group says it has listened carefully to women's experiences, including difficulties getting a diagnosis and accessing hormone-replacement therapy (HRT).
Many had long waits or were offered antidepressants, against guidelines.
The report covers a year-long inquiry.
It says action is needed to improve the situation for those going through the menopause, and the families, friends and colleagues affected by it.
And a health check offered to all women in their mid-40s, as they approach the perimenopause – when hormones decline and menopausal symptoms, such as hot flushes and night sweats, can begin – should help ensure the necessary support and care as early as possible.
Men and women in England are already offered a free NHS health check once they hit 40 – but that specifically looks for early signs of stroke, heart disease, diabetes and dementia.

Menopause
Menopause is when the ovaries stop releasing eggs and levels of hormones oestrogen, progesterone and testosterone fall
A woman is in menopause when she has not had a period for 12 months
The average age is 51 but some women in menopause are under 30
Perimenopause is the transition period to menopause
Some have no or few symptoms – but for others, the changes can be severe

Carolyn Harris MP, who chairs the group, said a taboo around the menopause still prevailed in all corners of society – in workplaces, within families and among friends, in education, and in the medical profession.
And untreated menopause symptoms could ruin relationships and careers.
The inquiry heard a 39-year-old who suspected she was perimenopausal was turned away by her GP and told to "wait and see".
Some 18 months later, she was "almost at the verge of collapsing, struggling to keep my usually happy marriage on track and not functioning well physically or mentally".
The report also warns a socio-economic divide is emerging between women able to access the right treatment and those who lose out in the postcode lottery and do not have the financial means to seek treatment elsewhere.
It talks about breaking down the barriers to better menopause support for those from minority backgrounds, such minority ethnic groups or the LGBT+ community.
These groups reported not being able to resonate with the images and experiences portrayed about menopause, or being adequately represented in research.
And it suggests scrapping HRT prescription charges in England in line with the other nations of the UK.
Ms Harris said: "Change is vital and we urge the new minister and government to give the menopause the attention it is due and take forward the recommendations in our report for the sake of women across the country."
Related Internet Links
The BBC is not responsible for the content of external sites.