The PM will seek to stabilise her premiership, after a turbulent party conference marked by division.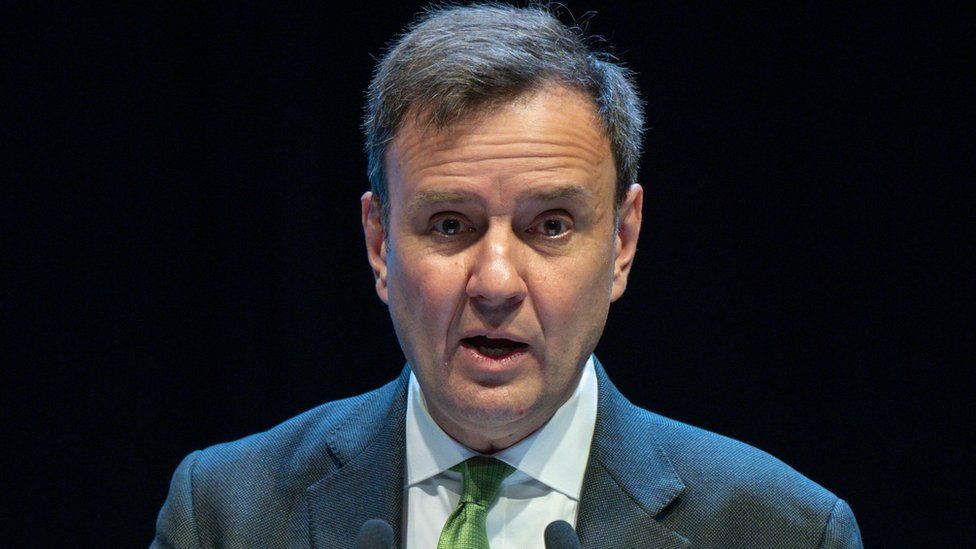 Greg Hands has been made a minister at the Department of International Trade following the sacking of Conor Burns.
Mr Hands had backed Rishi Sunak, Liz Truss's rival for prime minister. But his appointment comes amid calls for the Conservatives to unite following policy disagreements.
Ms Truss is due to hold a series of lunches with Tory MPs this week.
Mr Hands said it was an "honour" and "privilege" to serve the government and thanked the PM for "the confidence".
The MP for Chelsea and Fulham, previously served as a trade minister when Boris Johnson and Theresa May were at No 10. He was most recently a minister at the Department for Business, Energy and Industrial Strategy.
In a tweet, he said he was looking forward to being back at the Department of International Trade and working with International Trade Secretary Kemi Badenoch.
Mr Hands had supported Mr Sunak in the Conservative Party leadership race, which ended in September with Ms Truss taking over as prime minister.
After arriving in Downing Street, Ms Truss removed all Sunak supporters from their cabinet positions including Dominic Raab, Grant Shapps and George Eustice. But she later appointed some supporters of her defeated rival to positions in her junior team.
Writing on Twitter, Mr Shapps, the former Transport Secretary, said "no one is more experienced and knowledgeable than Greg Hands on trade".
He said Mr Hands was a "welcome addition back to… government".
The appointment follows appeals over the weekend by several cabinet ministers for the party to unite and rally behind Ms Truss after weeks of unrest over her policies.
During the party's conference in Birmingham there have been interventions from former ministers and backbenchers forcing a U-turn over plans to scrap the top 45p rate of tax on the highest earners. Disagreements also emerged over calls to raise benefits in line with inflation.
Conor Burns was dismissed from his ministerial post on Friday after a complaint of serious misconduct. He denies any wrongdoing and says he looks forward to clearing his name.


Some of Liz Truss's Conservative critics have been making it clear that while they are not seeking to oust her, they want to see evidence of better decision making and more discussion with colleagues.
In what was seen as an olive branch to supporters of her defeated opponent, Rishi Sunak, she made Greg Hands a trade minister.
And this week she will inaugurate a series of policy lunches with MPs from each region of the country.
If this is to be a charm offensive then it is crucial that her MPs feel more charmed rather than offended.
After a shaky start to her time in No 10, she will have to convince them that she is indeed in listening mode.
One of the touchy topics will be whether to increase benefits in line with inflation, or by the lower measure of earnings.
Some of her allies are convinced she will now look for other savings from the welfare budget, rather than take the political risk of cutting benefits in real terms.
But Downing Street insists that she has not made a decision and will not rush in to doing so.