Rebekah Vardy has been ordered to pay 90% of Coleen Rooney's legal costs following a defamation trial.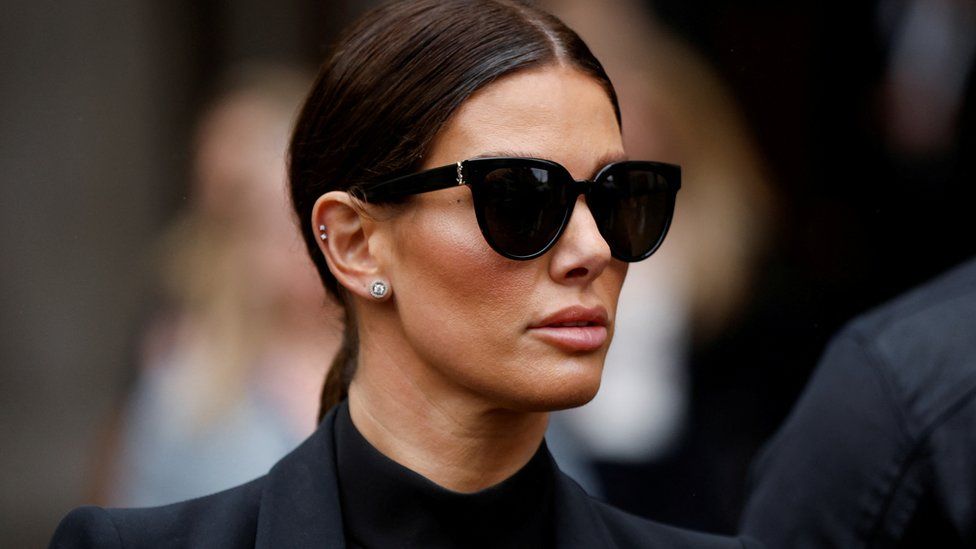 Rebekah Vardy must pay an estimated £1.5m towards Coleen Rooney's legal costs after losing a defamation case earlier this year, a judge has ruled.
Court documents show Mrs Vardy has been ordered to pay 90% of Mrs Rooney's legal costs.
An initial payment of £800,000 must be made by 15 November, the court documents said.
Mrs Rooney's legal team have not yet produced a final total for their costs, but the last figure presented to the court was £1,667,860 – and 90% of that would be £1.5m if it remains unchanged.
Mrs Rooney incurred total costs of more than £2m, but £350,000 of those had already been racked up before the trial in May, so those were removed from the figure that her legal team presented to the court.
Mrs Rooney had argued she should be paid 100%, while Mrs Vardy had asked to pay 80%.
The order is to contribute to costs incurred, and is not a libel payment – because it was Mrs Vardy who was suing for libel and her claim failed.