Vouchers are being cut in value or scrapped altogether across England, BBC News research reveals.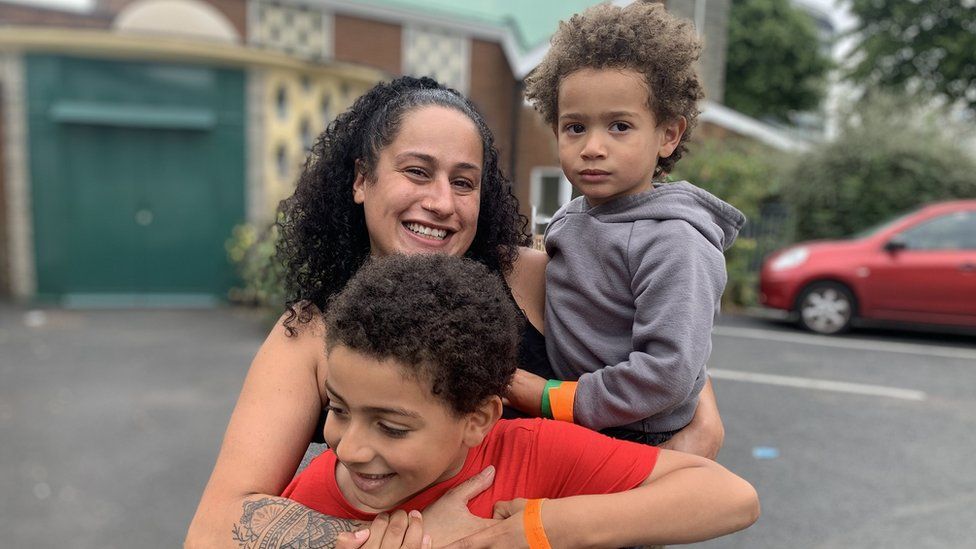 Holiday food vouchers for children on free school meals have been cut in value by councils across England this summer, BBC News research reveals.
Out of 97 responses from local authorities, 43 said they had either stopped giving out vouchers or reduced the amount they were worth.
Some councils blame government rule changes for the cutbacks.
The government says funding is available to help councils support families in various ways.
The funding for this summer's food vouchers comes from the £421m Household Support Fund.
Councils decide how best to spend the cash in their area, to help those struggling financially.
But at least a third must be spent on pensioners – a rule change several councils have told BBC News has contributed to the reduction in the value of holiday food vouchers.
BBC News contacted all 152 local authorities in England. Of the 97 responses:
11 have scrapped food vouchers this year
32 have reduced the value compared with last summer
The biggest drop was in Southampton, where families received a one-off payment of £30 per child this year, down from £90 in 2021
Oldham also saw a big drop, from a £90 one-off payment per child to £40
Seven local authorities have increased the value of their food vouchers
Since the school term finished, Zed, from Yardley, in Birmingham, has been coming to her local food pantry, for discounted food for her sons, Jacob and Elijah.
Jacob is on free school meals, so in the summer holidays last year, the family received £15 a week in food vouchers from the council – but this year, the vouchers have been scrapped.
Zed says the pantry has been a "massive help" to fill the gap.
"£15 might not sound like a lot of money – but in the grand scheme, it is," she says.
"When you've got two children to be paying for, it is a big loss."
Children on free school meals in the area this year have instead been offered events on weekdays providing a free healthy meal through a scheme called Bring it on Brum, funded by the Holiday Activities and Food (HAF) programme, Birmingham City Council said.
Families could also apply for hardship grants.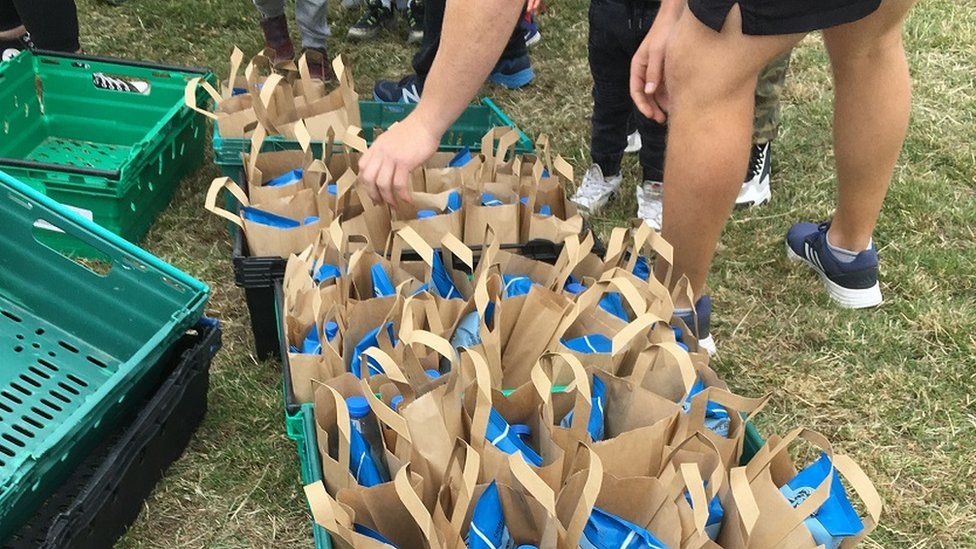 The HAF programme is a £200m government scheme to provide childcare, healthy meals and activities for children from low-income families during the holidays, which was rolled out across England last summer.
Some 36 councils who responded to BBC News said they were expanding their HAF events this year, offering help not just to those on free school meals.
Zed has taken her sons to one of the council-funded events, in her local park, but travelling to those further from home can be "extremely difficult".
"As much as I do try to get my children out, I am restricted sadly in terms of getting there," says Zed, who does not drive.
"Taxis are easier – but I don't have the money for that.
"Unfortunately it is a situation where I'd love to go but I can't always do it."
Official figures show 498,000 children on free school meals (29%) attended HAF events last summer.
The Children's Society, which is campaigning for more children to be given free school meals, said it was "deeply concerned" many struggling parents would miss out on help this summer.
Executive director for social impact Joe Jenkins said: "Depending on which part of the country a child lives in, they get a completely different set of support put in place for them.
"What we really need is a standard across the country that means every young person has access to food all the way through the day – whether it's in summer holidays or during the school term."
A government official said food vouchers were not the only way councils could support families with children on free school meals.
"More widely, we are protecting eight million low-income families with at least £1,200 of direct payments, while additional support for disabled people and pensioners is also on the way," they added.