Russia threatened to respond after Lithuania announced a ban under EU sanctions last month.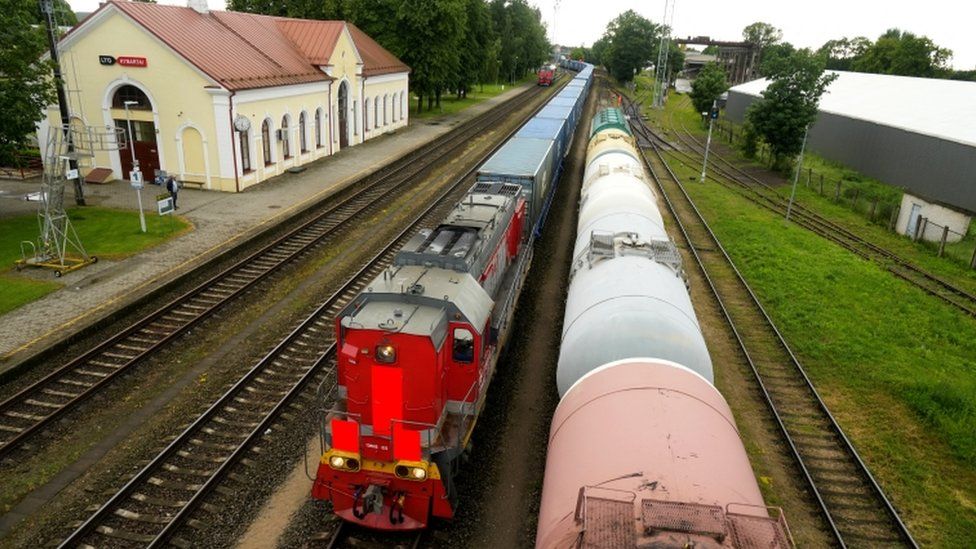 Lithuania has lifted a ban on the rail transport of sanctioned goods in and out of the Russian area of Kaliningrad.
Kaliningrad is on the Baltic Sea and uses a rail link to Russia via Lithuania for passengers and freight.
Russia was enraged when Lithuania banned the transit of steel and other ferrous metals under EU sanctions last month, and threatened to respond.
But now Lithuanian Railways says it will resume transporting goods to the exclave.
The European Union last week said the transit ban only affected road, not rail, transit, and Lithuania should therefore allow Russia to ship concrete, wood and alcohol across EU territory to Kaliningrad.
Russia's Tass news agency cited a Kaliningrad government official as saying 60 wagons of cement would soon be shipped into the territory.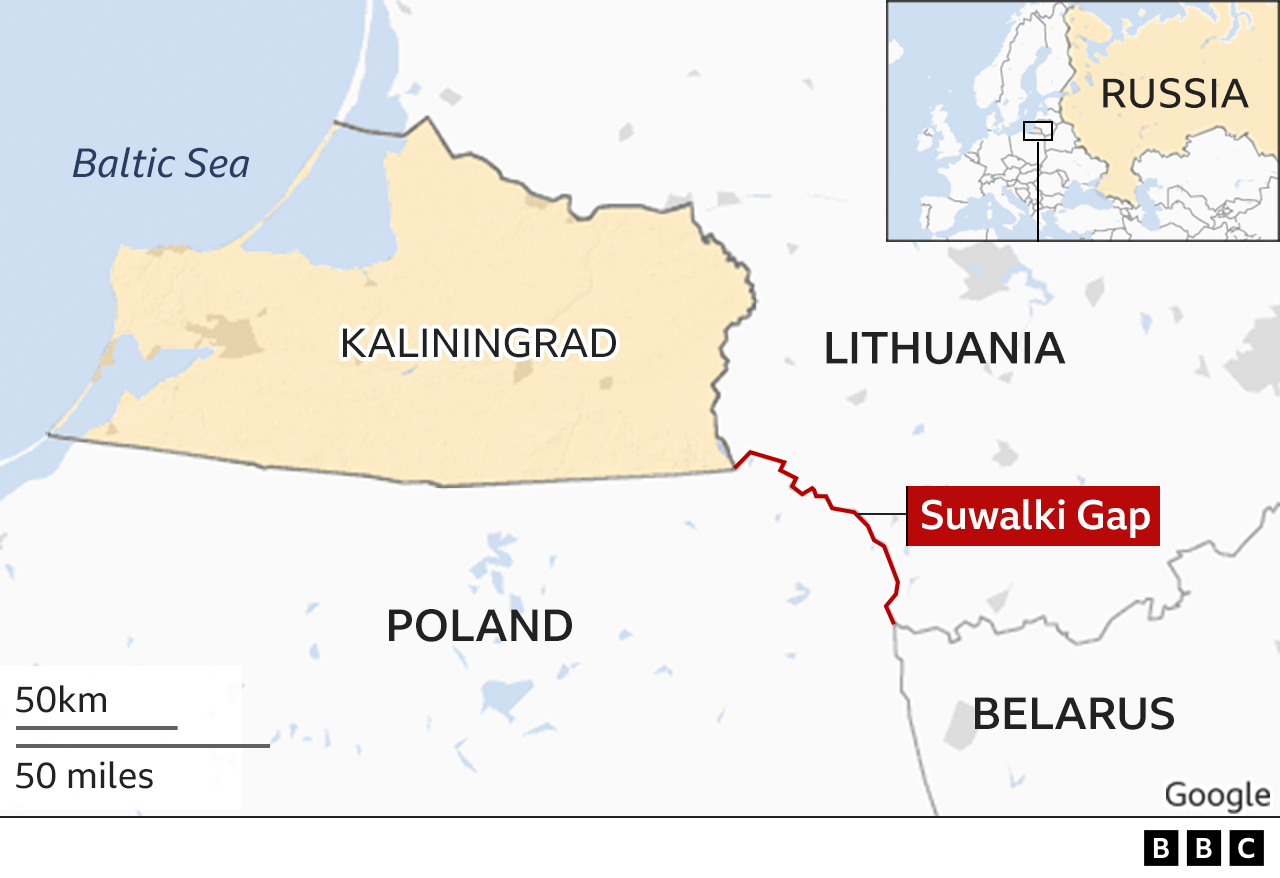 Russia annexed Kaliningrad after World War Two in 1945 and roughly one million people live there.
For supplies, Kaliningrad has been heavily reliant on transit routes through Lithuania. But last month Lithuania began implementing EU sanctions on certain Russian goods – including construction materials – in response to Russia's invasion of Ukraine. It would not allow the goods to transit through Lithuanian territory to Kaliningrad.
This angered Moscow, and Russian security council chief Nikolai Patrushev threatened a "serious negative impact on the population of Lithuania".