Downing Street says it would allow a vote of no confidence in the government, but not in Boris Johnson.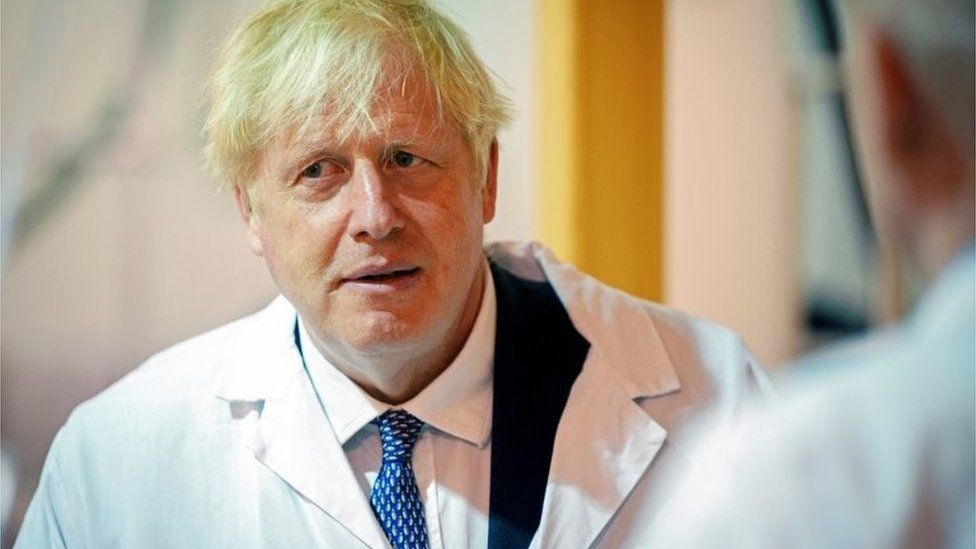 The government has refused to allow time for a Labour no confidence vote in the PM, accusing the party of opting to "play politics" with the motion's wording.
The government said it would allow a vote of no confidence in the government, but not the prime minister.
A spokesman said the PM had already said he would quit and a vote would not be a "valuable use" of MPs' time.
But Labour accused ministers of "running scared".
Under Parliamentary conventions, ministers should allow time for MPs to vote on a motion from the official opposition expressing lack of confidence in the government.
However, Erskine May – the bible of parliamentary procedure – does not specify if this convention applies to motions of no confidence in the prime minister.
Nikki da Costa, a former No 10 advisor, said Labour's motion was "not a traditional confidence vote" and therefore "doesn't pass the test".
Labour has argued there is precedent for a no confidence motion in prime minister, citing an instance on 2 August 1965.
Earlier on Tuesday, Labour leader Sir Keir Starmer said he wanted a vote to prevent Mr Johnson "clinging on for a few months" after his own MPs forced him to announce his resignation.
"We have put down a vote of no confidence, and challenged any Tory MP who in the last few days has said – 'I can't serve Boris Johnson because you can't trust a word the man says'.
"Can they really vote to say he should stay in power for another few weeks?"
Labour's motion had been tabled on Tuesday, and the vote was expected to take place on Wednesday.
The motion read: "That this House has no confidence in Her Majesty's Government while the Rt Hon Member for Uxbridge and South Ruislip remains Prime Minister."
The government declined to give time for the vote saying: "They [Labour] have chosen to play politics by tabling a vote of no confidence in the government and the prime minister.
"As the prime minister has already resigned and a leadership process is underway we do not feel this is a valuable use of parliamentary time."Should Labour amend their motion appropriately, they can have the next business day for it to be debated."
Labour hit back accusing the Conservatives of "changing the rules to protect their own dodgy mates".
Mr Johnson announced his resignation as Tory leader on Thursday but has said he will stay on as prime minister until a replacement is found.
The next Conservative leader – and next prime minister – is expected to be announced on 5 September.