Kirtland Gill, 41, denies conspiracy to sell ammunition and possession of a prohibited weapon.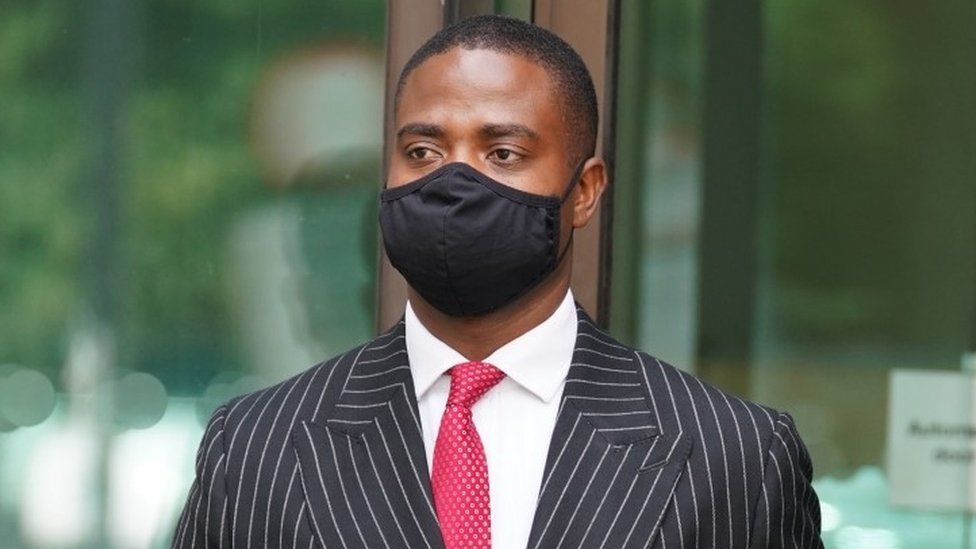 Two serving soldiers sold hundreds of rounds of live ammunition for cash to an undercover police officer posing as a criminal, a court has heard.
Coldstream Guard Kirtland Gill, 41, denies conspiracy to sell or transfer ammunition and possession of a prohibited weapon.
Rajon Graham, 33, previously pleaded guilty to selling ammunition.
Southwark Crown Court heard they had access to the bullets, issued for firing practice.
At the time of the alleged offences – between December 2020 and January 2021 – Mr Gill was serving with the Coldstream Guards, part of the Household Division, responsible for the protection of the Queen and guarding Buckingham Palace and Windsor Castle.
Opening the case for the prosecution, Duncan Atkinson QC said the defendant was based at the Victoria Barracks in Windsor and was in charge of the allocation and management of ammunition issued for firing practice, the jury heard.
Graham sold a total of 300 9mm Parabellum bulleted cartridges, which he called "sweets", wrapped in Bacofoil bags, for £5,800 in cash during four meetings with the buyer, who was actually an undercover police officer, referred to as "D".
While it was Graham who met the undercover officer "D", he always made clear to "D" he was acting with others, the prosecutor said.
Jurors were told that at Mr Gill's address in Cavalry Crescent, Windsor, police found Bacofoil bags and a Turkish 9mm multi-purpose, self-loading pistol.
Cash was also found at his home, which included banknotes showing the same serial numbers as those handed by "D" to Graham on the 13 January, when 100 rounds of live ammunition were bought, the court heard.
Mobile phone location data and police surveillance also linked Mr Gill to the plot, the jury was told.
The trial, which is expected to last three weeks, continues.

Related Internet Links
The BBC is not responsible for the content of external sites.