A priest and a mother of eight were among 10 people killed in Belfast after an Army operation in 1971.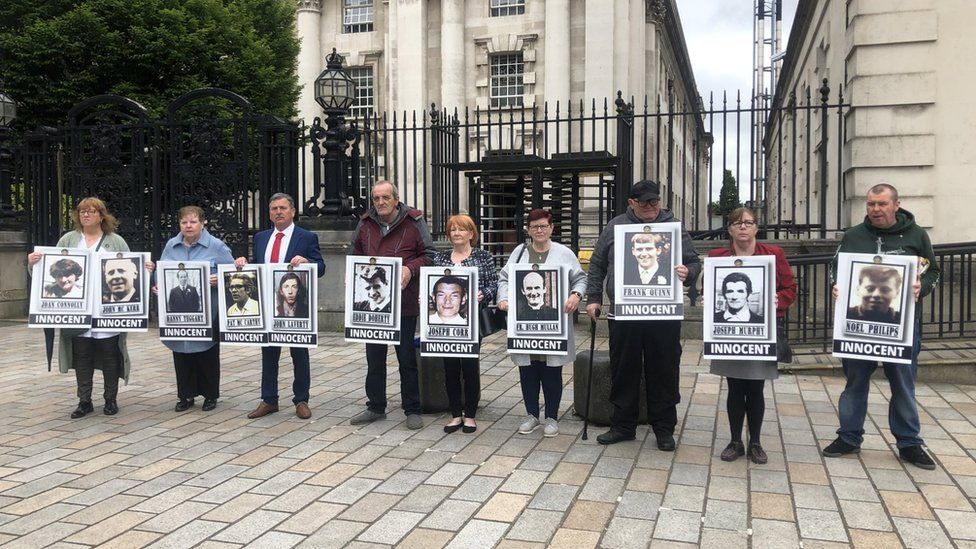 The families of some of those killed in Ballymurphy are to receive significant undisclosed damages.
The Ministry of Defence is settling a number of civil claims arising from the 1971 shootings which happened in the wake of an Army operation in Belfast.
The settlement covers nine of the 10 killed. Last year an inquest found the victims were "entirely innocent".
The judge said the inquest findings made the conclusion of the civil actions "easier" to reach .
At the High Court in Belfast on Monday, he said that given the "arduous nature" of the inquest, it was "the best thing" that the claims were settled without further hearings.
The shootings happened after the introduction of internment – an operation in which paramilitary suspects were detained without trial.
Those who were shot dead included a priest trying to help the wounded and a mother of eight.
Nine of the 10 victims were killed by the Army, the coroner said at last year's inquest.
Mrs Justice Keegan could not say definitively who shot the tenth victim, John McKerr.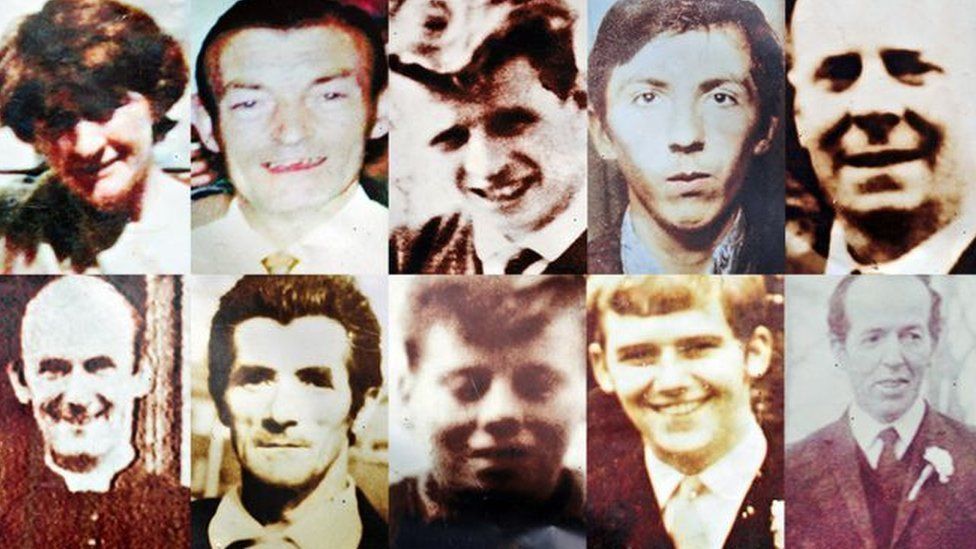 She said the deaths took place during Northern Ireland's Troubles in a "highly charged and difficult environment".