Ukraine dismisses claims that its forces targeted homes in the Russian city of Belgorod, killing three.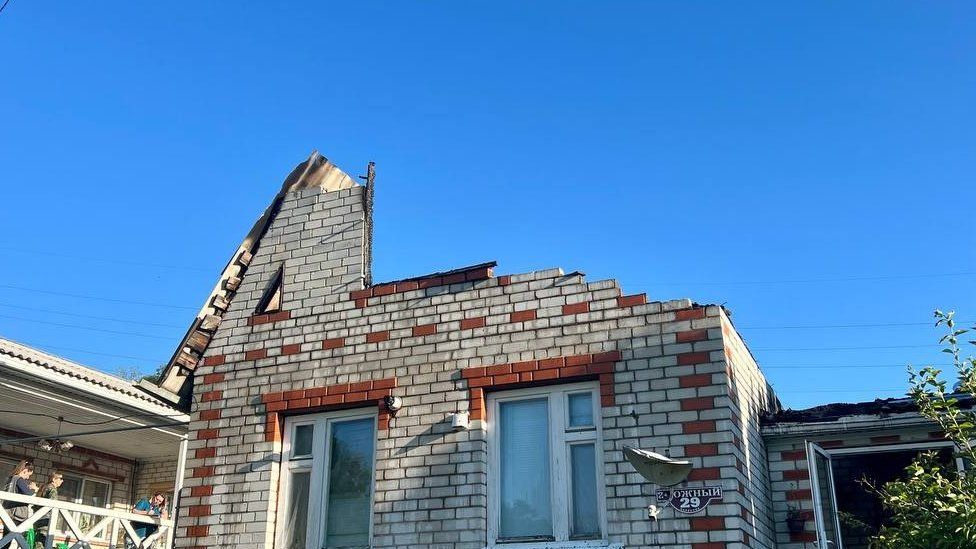 Russia has accused Ukraine over explosions which reportedly killed three people in the city of Belgorod, near the border with Ukraine.
The regional governor said the blasts hit dozens of residential buildings and air defences had been activated.
The Kremlin said that Sunday's attack had been a deliberate attempt by Ukrainian forces to target civilians.
Ukraine dismissed the claim, saying the Russians had lied about similar incidents in the past.
Belgorod – a city of 370,000 that lies just north of Ukraine's second city, Kharkiv – has been attacked on several occasions since Moscow invaded Ukraine in February.
The latest incident happened in the early hours of Sunday morning.
Russian defence ministry spokesman Igor Konashenkov said air defences had destroyed three Ukrainian Tochka-U ballistic missiles with cluster warheads, but fragments of one of them fell on a block of flats.
"This missile attack was intentionally planned and launched at the civilian population," he added.
Ukrainian defence ministry spokesman Yuriy Sak told the BBC that previously "our security service has many times intercepted phone calls between the Russian servicemen which prove that sometimes, most often, these types of activities are… provocations by the Russian side themselves".
Another Ukrainian official, Serhiy Bratchuk, said rocket debris embedded in a damaged Belgorod apartment block came from a Russian Pantsir anti-aircraft system, which Ukraine does not have.
In early April, Russia said two Ukrainian helicopters had attacked a civilian oil storage depot on the outskirts of Belgorod, causing a fuel blaze.
Video appeared to show missiles hitting the facility. The Ukrainian military denied that it was involved.
Western states have responded by arming Ukraine and placing unprecedented sanctions on Russia, a nuclear superpower and global energy supplier.