Elijah Hewson's rock group knock Olivia Rodrigo off the top spot with their debut album.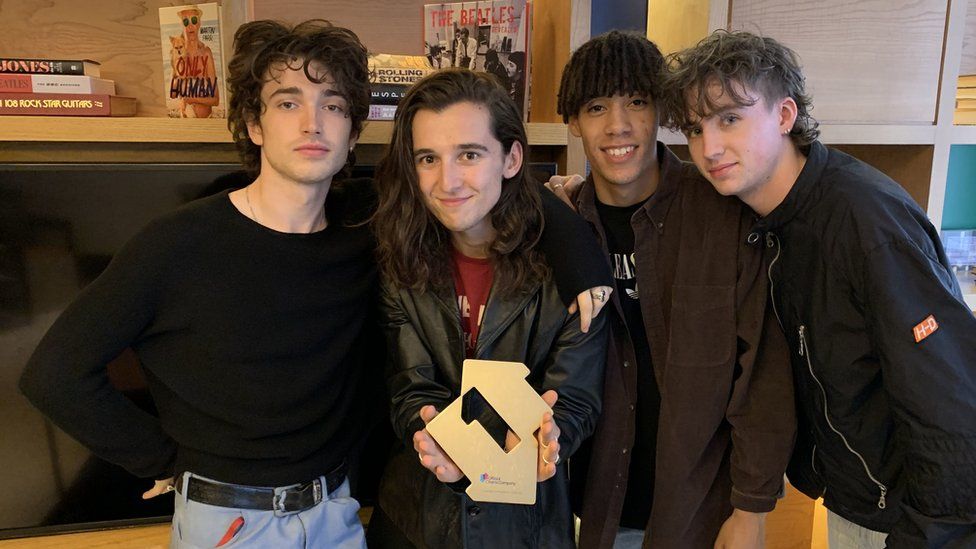 Elijah Hewson has proved he can follow in his father Bono's footsteps after the debut album by his band Inhaler entered the UK chart at number one.
Hewson fronts the Irish band, whose LP Won't Always Be Like This has knocked Olivia Rodrigo's Sour off the top spot.
Although Bono's band U2 have had 10 UK number one albums in total, Inhaler have managed something they did not by going to the summit with their debut.
"We can't believe our album has gone to number one," Inhaler said.
"From starting off in small clubs in the UK to where we are today, never did we think during the making of this album that this would be possible for us four chancers," they told the Official Charts website.