FSB officers had flown terminally ill Dmitry Kolker, a top quantum physicist, to a Moscow jail.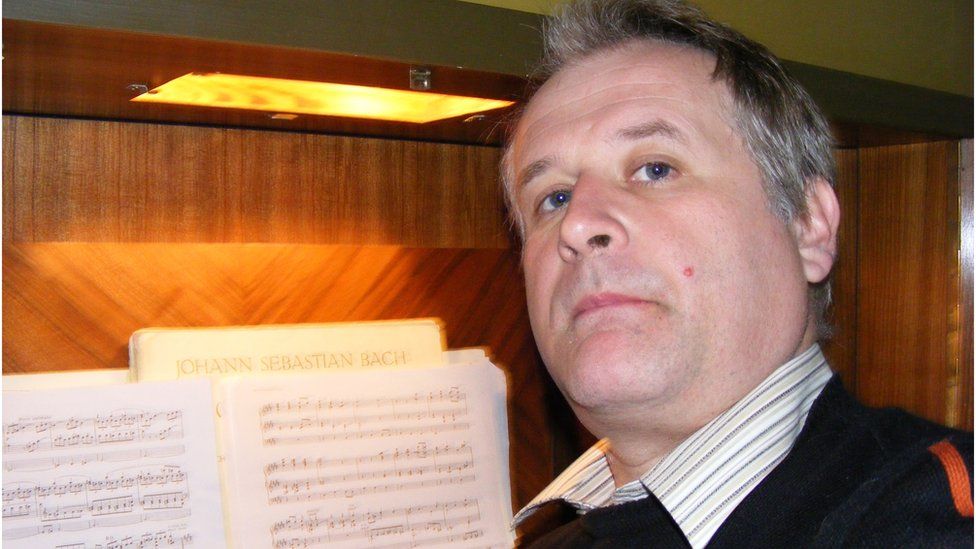 A terminally ill Russian physicist who was arrested in Siberia on suspicion of treason has died in custody after being flown to Moscow.
Federal Security Service (FSB) officers took Dmitry Kolker, 54, from his hospital bed in Novosibirsk on 30 June. He had pancreatic cancer.
On Sunday his son Maxim reported his death, criticising Russian prosecutors and "the state machine" over the case.
The quantum and laser specialist was suspected of spying for China.
On 30 June a Novosibirsk court had ordered that he be detained for two months. He was taken to Moscow's Lefortovo prison and died later in a nearby hospital.
He had recently read lectures to Chinese students, with an FSB agent ever present by his side.
"These charges are absolutely ridiculous and extremely cruel and unusual to be levied on such a sick man," his cousin Anton Dianov told Reuters news agency.
"They knew that he was on his deathbed and they chose to arrest him."