The health secretary says the vaccine rollout remains on track to jab all adults by the end of July.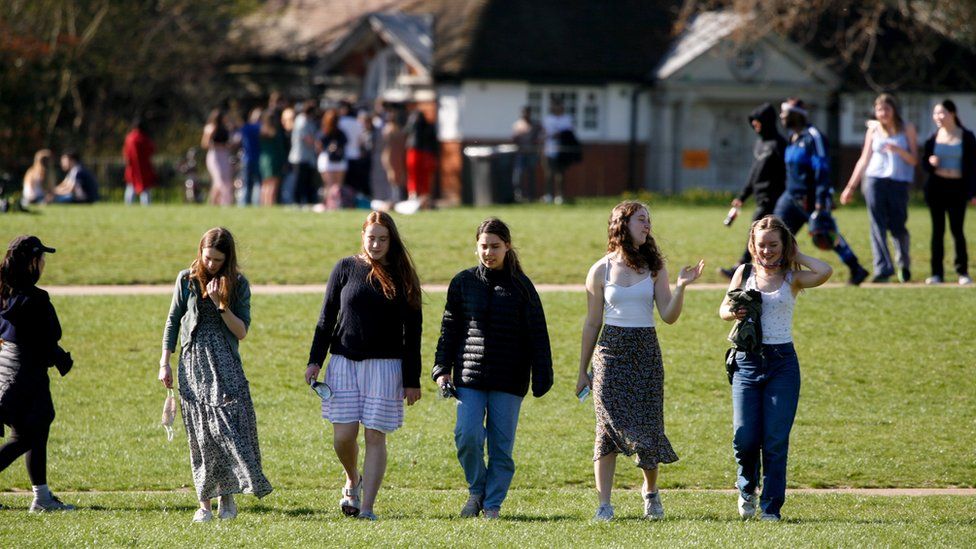 The UK has more than enough supply of the Pfizer and Moderna jabs to vaccinate all adults under 30, the health secretary has said.
Matt Hancock said the UK was on track to vaccinate all adults by 31 July.
He said 8.5 million adults under-30s had not yet been vaccinated.
Mr Hancock said the AstraZeneca jab remained safe but if adults under 30 wanted "to have Pfizer or Moderna that's fine".
There is "more than enough of the Pfizer or Moderna vaccine" for the 8.5 million people under 30 who are yet to be vaccinated in the UK to have two doses, he said.
Those who have had their first dose of the AstraZeneca jab should take up the offer of a second dose as there was "no evidence" of rare blood clots after two shots, he added.
The UK's Medicines and Healthcare products Regulatory Agency (MHRA) said there was no proof the vaccine had caused the clots but the link was getting firmer, while the European Medicines Agency (EMA) have said the benefits of the jab outweighed the risks.
By the end of March 79 people suffered rare blood clots after vaccination, with 19 of those dying.
As of Tuesday more than 31.7 million people have received a first dose of a coronavirus vaccine in the UK.