Network Rail says services will also run at reduced hours on strike days next week.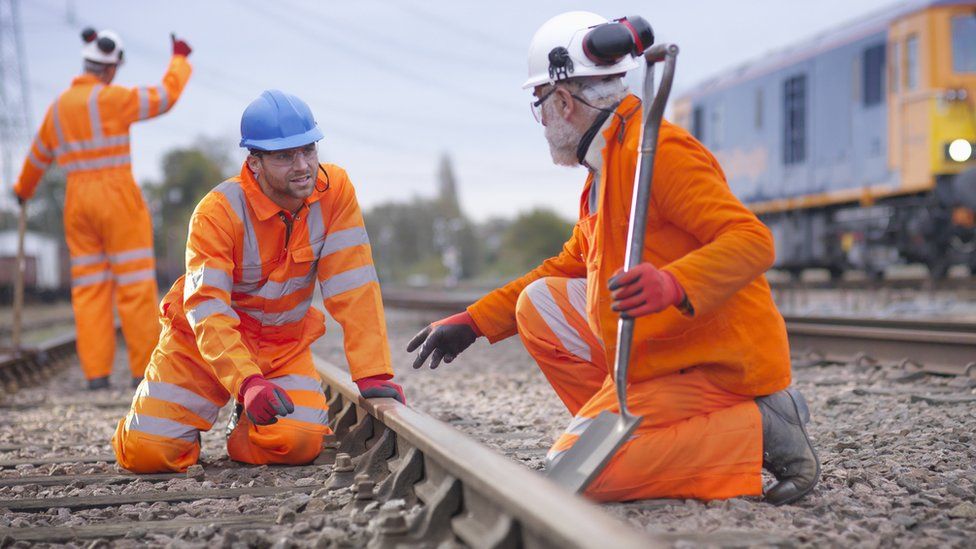 Around half of Britain's rail lines will be closed on strike days next week, Network Rail has said.
More than 40,000 RMT union rail workers from 13 train companies and Network Rail are set to strike on 21, 23 and 25 June, threatening major disruption across the country.
Network Rail confirmed services that do operate on strike days will only run between 07:30 and 18:30 BST.
The RMT union called for a meeting with the government to avert the strikes.
Network Rail, the body which owns and maintains the country's railways, said there would be no passenger services to locations including Penzance in Cornwall, Bournemouth in Dorset, Swansea in south Wales, Holyhead in north Wales, Chester in Cheshire and Blackpool in Lancashire.
There will also be no passenger trains running north from Glasgow or Edinburgh.
The number of services during the planned walk outs are expected to be limited to around 4,500 compared with 20,000 normally, Network Rail said.
Several large events could be affected by the strikes, ranging from Glastonbury Festival, which runs from 22 to 26 June, to a cricket Test match between England and New Zealand taking place from 23 to 27 June.
A special timetable from 20 to 26 June is being finalised, with disruption to also set to hit non-strike days during the week.
The move, which has been described as the "biggest rail strike in modern history", involves RMT union members, which include railway staff such as guards and signalling operators.