Scotland's first minister says her government has an "indisputable mandate" for another referendum.
Scotland's First Minister Nicola Sturgeon has unveiled what she called a "refreshed" case for independence.
She told a press conference in Edinburgh that her government had an "indisputable mandate" for a second independence referendum.
Prime Minister Boris Johnson said the 2014 referendum result should be respected.
And opposition parties accused the Scottish government of being obsessed with independence.
The first minister said it was now time to set out "a different and better vision" for Scotland.
She said it was time to talk abut independence and then to make that choice.
Ms Sturgeon insisted she won last May's election with a "clear commitment to give the people of Scotland the choice of becoming an independent country", and that Holyrood had a "decisive majority" of MSPs in favour of independence.
"The Scottish Parliament therefore has an indisputable democratic mandate," she added.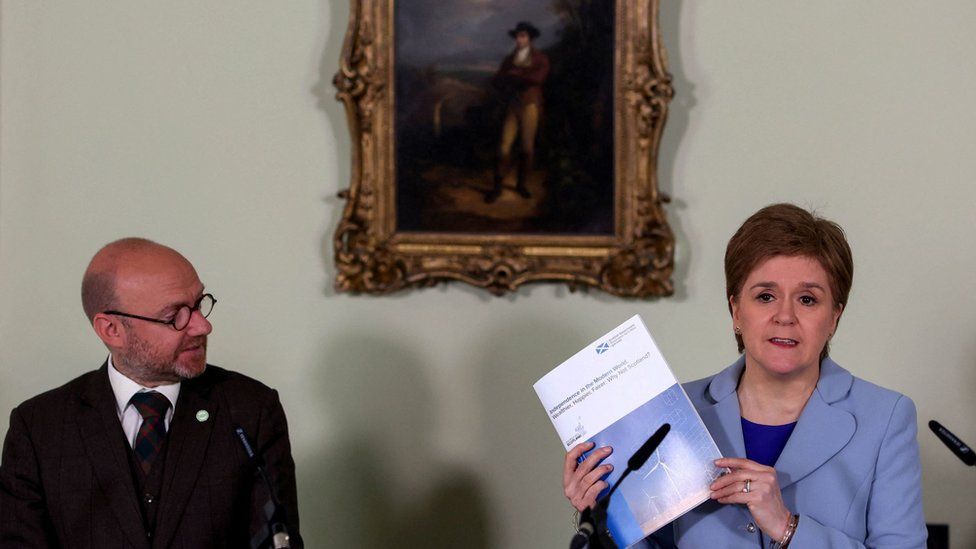 However, she conceded that a future referendum faced challenges, including what she described as an issue of process. She said Holyrood's power to hold a vote was "contested".
If a referendum bill was introduced without Westminster agreement it could be challenged in the courts.
Before the 2014 referendum, the Scottish government struck an agreement with the UK government which transferred authority on a temporary basis to Holyrood. This was called a section 30 order.
The UK government has so far shown no indication that it would be willing to do so again.
Ms Sturgeon said any referendum "must be lawful", and that only parties opposed to independence would benefit from doubt about the process.
"If this UK government had any respect at all for democracy, the issue of legality would be put beyond doubt, as in 2014," she added.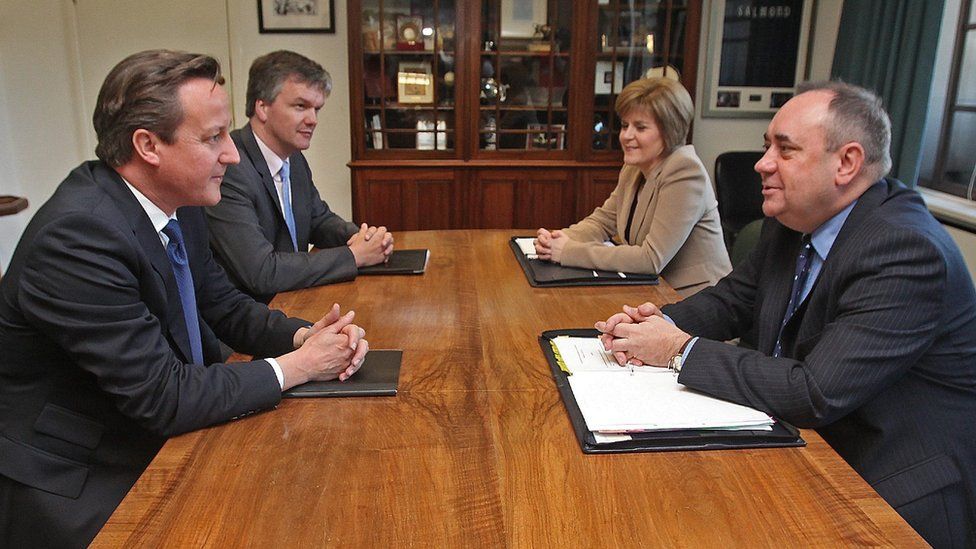 She said she had made clear to Boris Johnson that she was "ready to discuss the terms of such an order at any time".
The first minister said her government had a mandate for another referendum, adding: "If we are to uphold democracy here in Scotland, we must forge a way forward if necessary without a section 30 order."
An update on the Scottish government's plans for holding a referendum would follow soon, she added.
Ms Sturgeon said the independence papers would set the scene for the debate about Scotland's future in the UK.
She said they would cover how Scotland can benefit from the "massive opportunities" independence would present, but also address the challenges and not shy away from tough questions.
She said independence would put "the levers that determine success into our own hands", and away from Westminster – which was taking Scotland "in the wrong direction".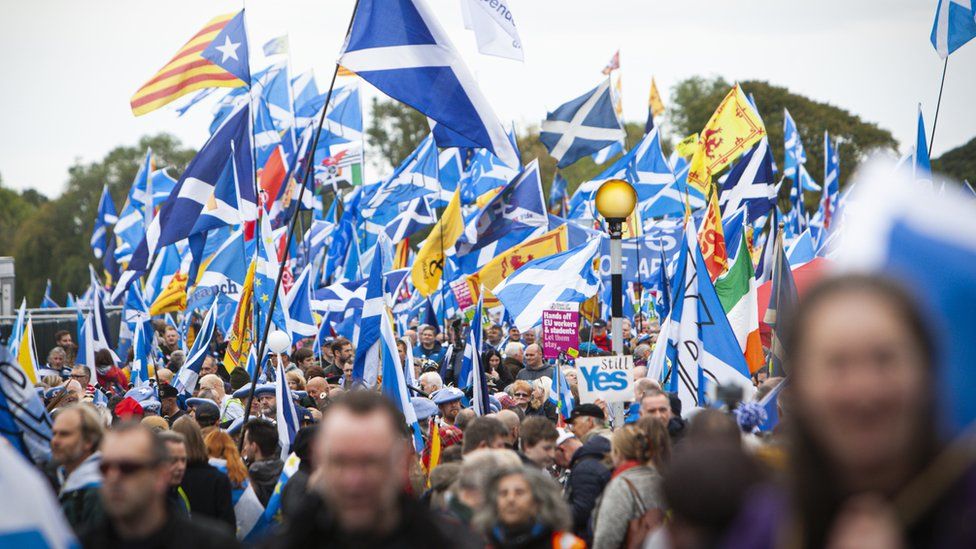 Subsequent papers will look at a areas including currency, tax and spend, defence, social security and pensions, and EU membership and trade.
Ms Sturgeon was joined at the press conference by Patrick Harvie, the co-leader of the Scottish Green Party and a member of the Scottish cabinet.
The SNP and the Greens are both pro-independence and struck a power sharing arrangement at Holyrood after last year's election.
Mr Harvie said Scotland "could chart a different future" with independence and set out a vision for a greener, fairer and more prosperous Scotland.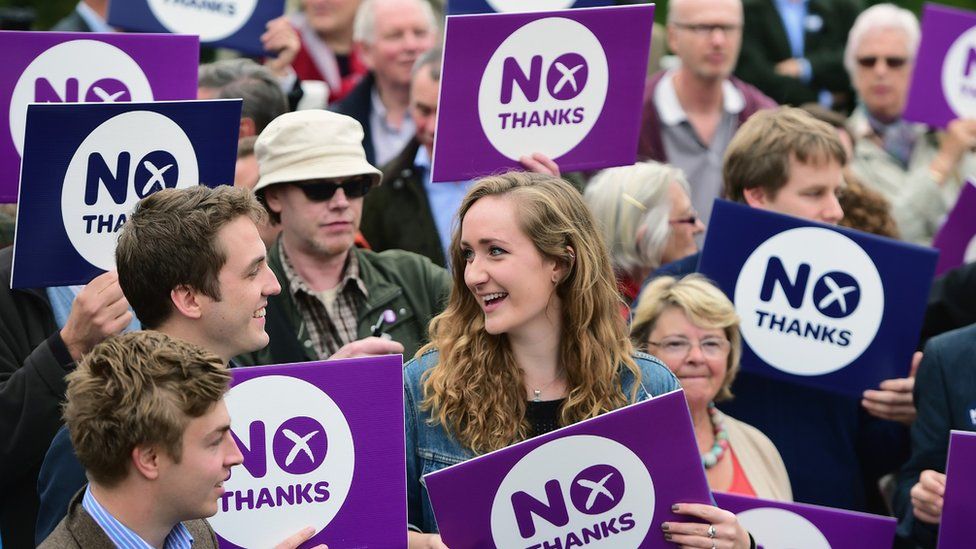 Boris Johnson said the 2014 result should be respected. He said the UK government should focus on the economy and Covid recovery, adding: "That's the focus of the government. We're working with our friends in the Scottish government, in the Scottish administration, on those issues."
Scottish Conservative leader Douglas Ross said energy was being wasted on the wrong priorities.
He said: "Pushing for another divisive referendum… is the wrong priority, at the worst possible time."
Scottish Labour leader Anas Sarwar said Ms Sturgeon's speech was "a disappointing return to the politics of the past", adding that the majority were opposed to independence.
He said the first minister should not "turn her back" on important issues in order to "focus on her own obsession" with independence.
Alex Cole-Hamilton, the Scottish Lib Dem leader, said the First Minister "must be wired to the moon if she thinks that breaking up the UK is the priority for people".


Why is this renewed push for independence happening? Because the people of Scotland voted for it. There is plenty opposition to, and concern about, a second referendum but it remains an inescapable fact that in last year's Holyrood elections voters returned a majority of MSPs, both SNP and Green, who had pledged to hold one.
The last time that happened, there was a referendum. If that was the accepted trigger then, why not now?
That is primarily a question for Boris Johnson. If his party regarded a pro-referendum majority at Holyrood in 2012 as a mandate, why not now?
Today the SNP leader did not or could not detail the alternative path she intends to follow if Mr Johnson persists in his refusal.
There are also difficult questions for both Ms Sturgeon and Mr Johnson about the "why" as well as the "how" of independence.


Independence is never far from the surface in Scottish politics. It is the principle fault line. The great divide.
The question will persist unless and until a) independence actually happens or b) the public tire of the political parties that promote it.
Neither of those possibilities seem very likely anytime soon and so the debate continues.
It was largely put on hold during the pandemic but when the SNP won the Holyrood election in 2021, they did so having promised another referendum.
Together with the Scottish Greens who share power with them in the Scottish government, they have a majority in parliament for indyref2.
What they do not have is the explicit power to hold a vote.

Related Internet Links
The BBC is not responsible for the content of external sites.