The Labour leader appears to have missed the deadline in declaring two Arsenal tickets and an oil painting.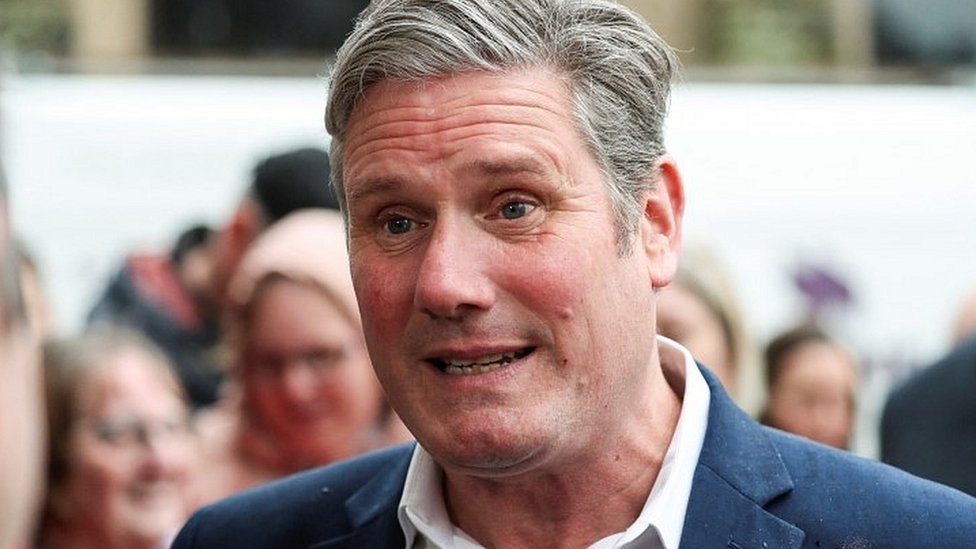 Parliament's standards commissioner is investigating whether Labour leader Sir Keir Starmer broke the rules by being late in registering earnings and gifts.
MPs must declare within 28 days any interest which might be reasonably considered to influence their actions.
Sir Keir appears to have missed this deadline on several occasions, including over Arsenal FC tickets and a payment made for writing a book.
He said: "I am confident there is no problem here."
Book payment
Standards commissioner Kathryn Stone is believed to be looking into tickets received by Sir Keir for football matches involving Arsenal – whom the Labour leader supports – against Crystal Palace and Watford, worth £720 and £1,416 respectively.
These were declared more than 28 days late, as was an £18,450 advance payment from publisher Harper Collins for a book outlining his early life and plans for governing the UK, and making "a fierce argument for the vital role of respect and integrity in political life".
The fee for this work is being donated to charity.
Sir Keir also received an oil painting worth £1,500 from a donor called Tim Benson on 23 November last year, which was registered on 20 December.
Food delivery firm Just Eat also gifted him tickets to the British Kebab Awards and Taste of London event, passed on to the Labour leader's staff, which were declared more than 28 days after they were received.
A spokesperson for the Labour leader said: "Keir Starmer takes his declaration responsibilities very seriously and has already apologised for the fact that administrative errors in his office have led to a small number of late declarations.
"The standards commissioner has asked for more information which we are happy to provide."