Waverley council says it is "the worst possible outcome" and could lead to "irreversible harm".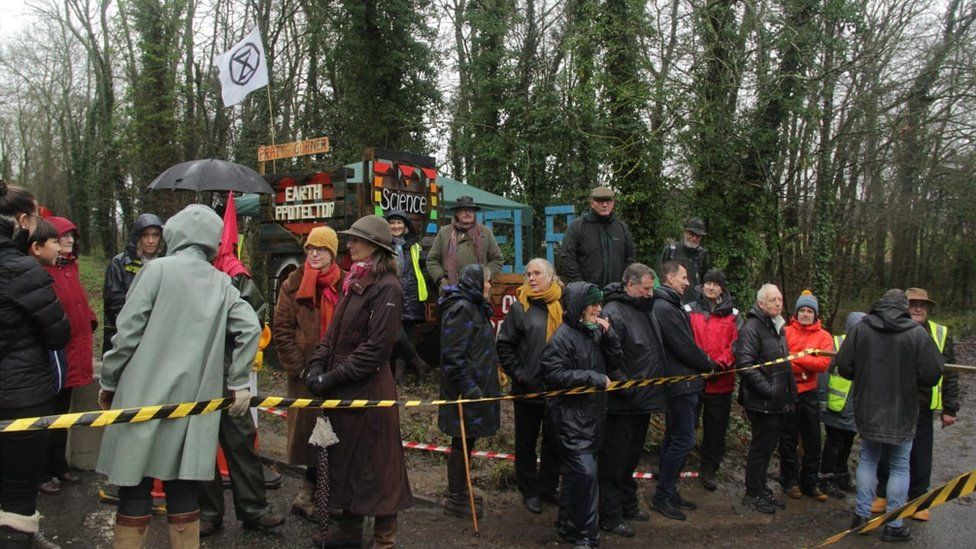 An application to drill for oil in Surrey has been approved by the government after it had been refused twice by the county council.
UK Oil & Gas (UKOG) applied to explore a site south of Dunsfold Road and east of High Loxley Road, in Dunsfold.
Waverley Borough Council said it was "the worst possible outcome" and the drilling could lead to "irreversible harm" to the environment.
UKOG said it was looking forward to working with the local community.
UKOG chief executive Steve Sanderson said: "We welcome this decision and its backing for Loxley's gas as a secure, sustainable energy source with a far lower pre-combustion carbon footprint than imports."
The planning application had been opposed by campaigners and the Conservative MP for South West Surrey, Jeremy Hunt.
Mr Hunt, who was attending protests against the drilling in January, said: "It's absolutely extraordinary after COP26 in Glasgow that we are even thinking about drilling for oil and gas in this area."
Surrey County Council had twice refused permission to build two exploratory wells at Dunsfold.
An appeal by UKOG was then lodged with the planning inspector and the plans were approved by the Department for Levelling Up, Housing and Communities.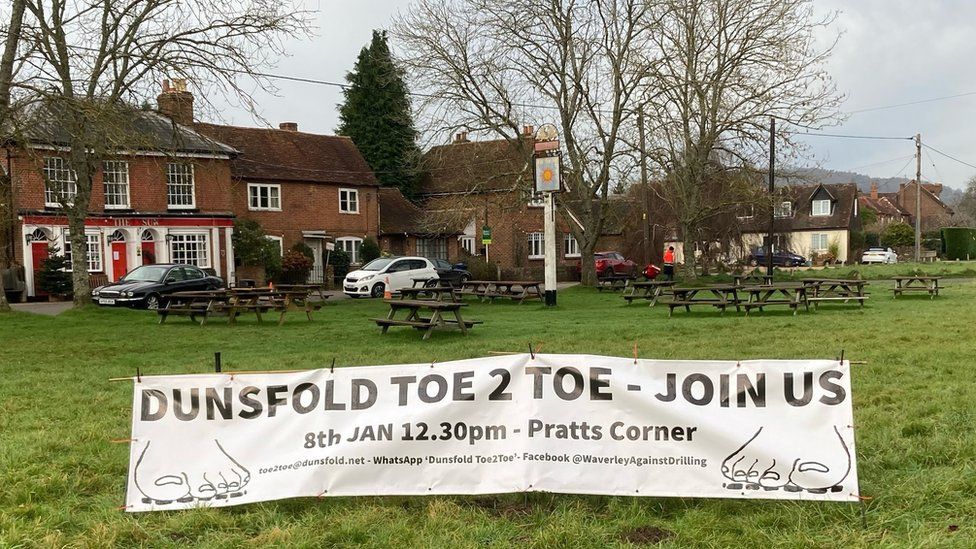 A Surrey County Council spokesman said: "Although the County Council has received the decision, officers had not yet had chance to review it in any detail."
Steve Williams, Waverley Borough Council's portfolio holder for environment and sustainability, said: "This is the worst possible outcome for the people of Waverley, and we are bitterly disappointed at the secretary of state's decision.
"Without doubt, allowing this planning application will lead to irreversible harm to our environment and to local people."
The borough council said it was concerned that "UKOG does not appear to have the funds to pay for reinstatement of the site so that if oil is not found in commercially viable quantities, the company can simply walk away, effectively transferring liability for clean-up and restoration costs to the local community".

Related Internet Links
The BBC is not responsible for the content of external sites.