The foreign secretary urges allies to only lift sanctions after Moscow withdraws its troops.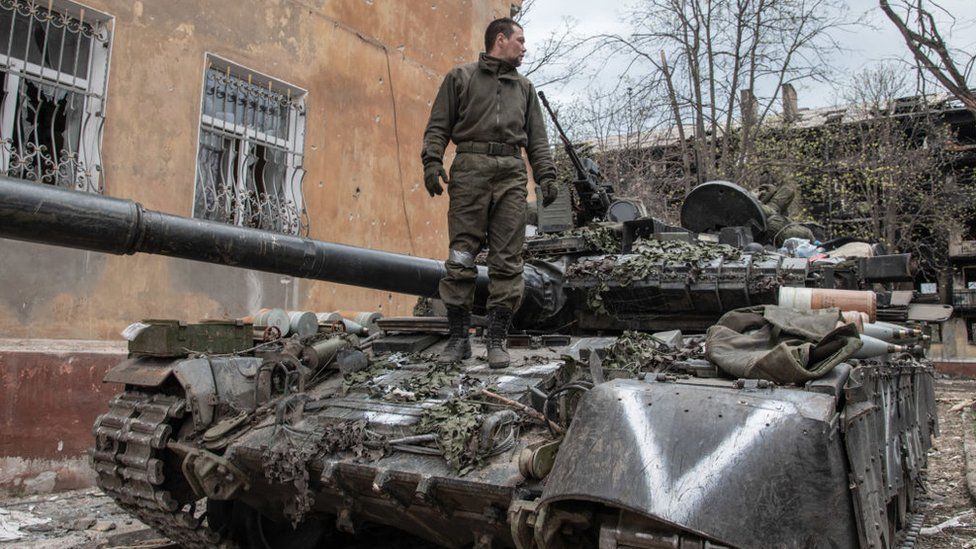 International sanctions against Russia should only be lifted when all of its troops have left Ukraine, the foreign secretary has said.
Liz Truss also told a meeting of G7 foreign ministers on Thursday that allies should go "further and faster" in supporting Ukraine's resistance.
She said Russian President Vladimir Putin must face a defeat that prevents further aggression.
Some analysts have warned this stance may make a political settlement harder.
The Foreign Office said Ms Truss urged her counterparts at the meeting in Germany to commit to further waves of sanctions for as long as Russian troops remain in Ukraine.
She told them: "Putin is humiliating himself on the world stage. We must ensure he faces a defeat in Ukraine that denies him any benefit and ultimately constrains further aggression."
The foreign secretary has been among the most outspoken of UK ministers in setting out explicit war aims, saying in a speech last month that Russia should be pushed out of "the whole of Ukraine".
But some foreign policy analysts fear that such specific demands might one day clash with Ukraine's interests and could make negotiations harder.
In the meeting with other foreign ministers from wealthy nations, Ms Truss also repeated calls to increase support for the defence of Ukraine, including increased access to military equipment used by the Nato military alliance.
She said: "The best long-term security for Ukraine will come from it being able to defend itself. That means providing Ukraine with a clear pathway to Nato-standard equipment."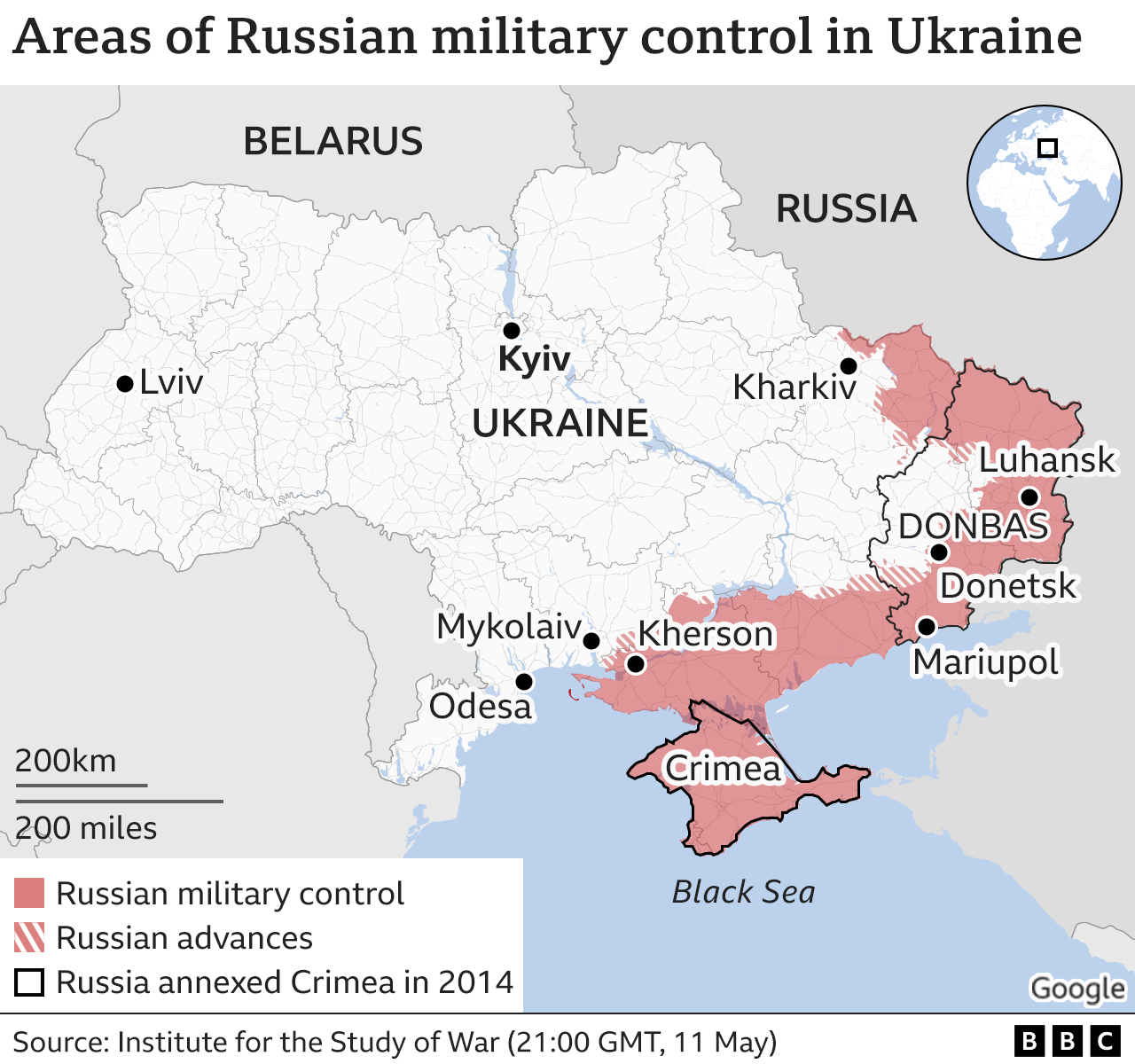 Ukrainian and Moldovan foreign ministers are expected to join the G7 ministers at another meeting in Germany on Friday.
Then on Saturday, Ms Truss is due to travel to Berlin for a meeting of Nato foreign ministers, where the Foreign Office said she will push for a "strengthened and modernised" version of the Western alliance.
It comes after Finland's leaders announced they supported the country joining Nato.
Less than 24 hours earlier, Finland and its neighbour Sweden also signed a defence pact with the UK, which could see British troops sent to the Nordic nations in the event of a Russian invasion.
Both countries had previously chosen to stay neutral to avoid antagonising Russia, which shares a 830-mile border with Finland.