The most vulnerable should be prioritised for further doses instead, says Prof Sir Andrew Pollard.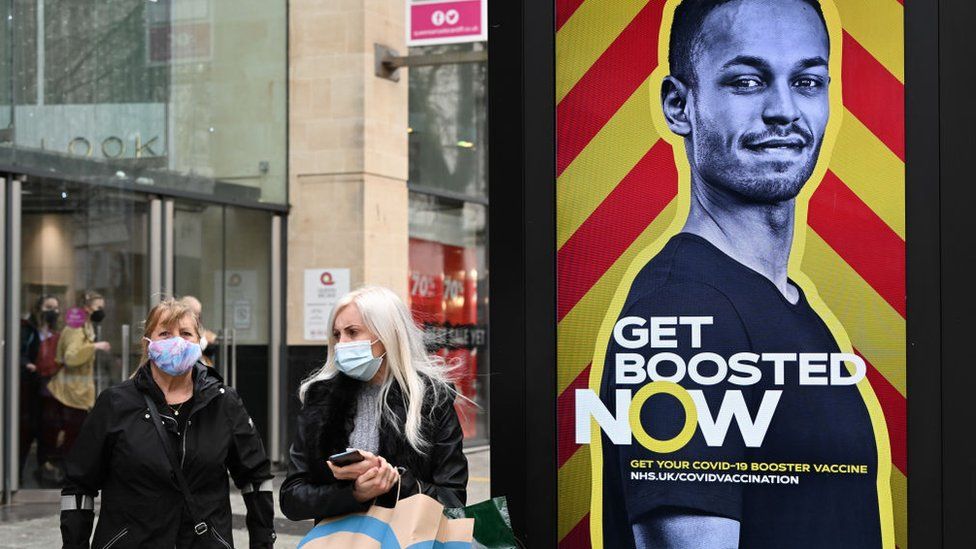 It is not affordable or sustainable to keep vaccinating everyone against Covid-19 on the planet regularly, a UK vaccine scientist says.
Prof Sir Andrew Pollard, who helped develop the Oxford-AstraZeneca vaccine, says the most at risk should be identified and prioritised instead.
He said the vaccine rollout had gone "extremely well" in the UK but was "falling way behind" globally.
Booster jabs have been offered to all eligible adults in the UK.
Prime Minister Boris Johnson has said the country is in a much better position than this time last year because of vaccinations – but there would be considerable pressure on hospitals in coming weeks due to the spread of the Omicron variant.
Prof Pollard's comments come after Israel said it was planning to give fourth doses of the Covid vaccine to over-60s.
"It really is not affordable, sustainable or probably even needed to vaccinate everyone on the planet every four to six months," he told BBC Radio 4's Today programme.
"We haven't even managed to vaccinate everyone in Africa with one dose so we're certainly not going to get to a point where fourth doses for everyone is manageable."
There is not "full certainty" on whether another booster might be needed in the UK, he added.
"We may well need to have boosters for the vulnerable in the population but I think it's highly unlikely that we'll have programmes going forwards regularly of boosting everyone over the age of 12," he said.
"But identifying those who remain at risk, despite having now had three doses, is critical so they can be protected – either through vaccination or improved treatments over the course of the years ahead."
For people who are clinically vulnerable to Covid, a third dose of a vaccine is considered their full course – with a fourth jab being given as their booster.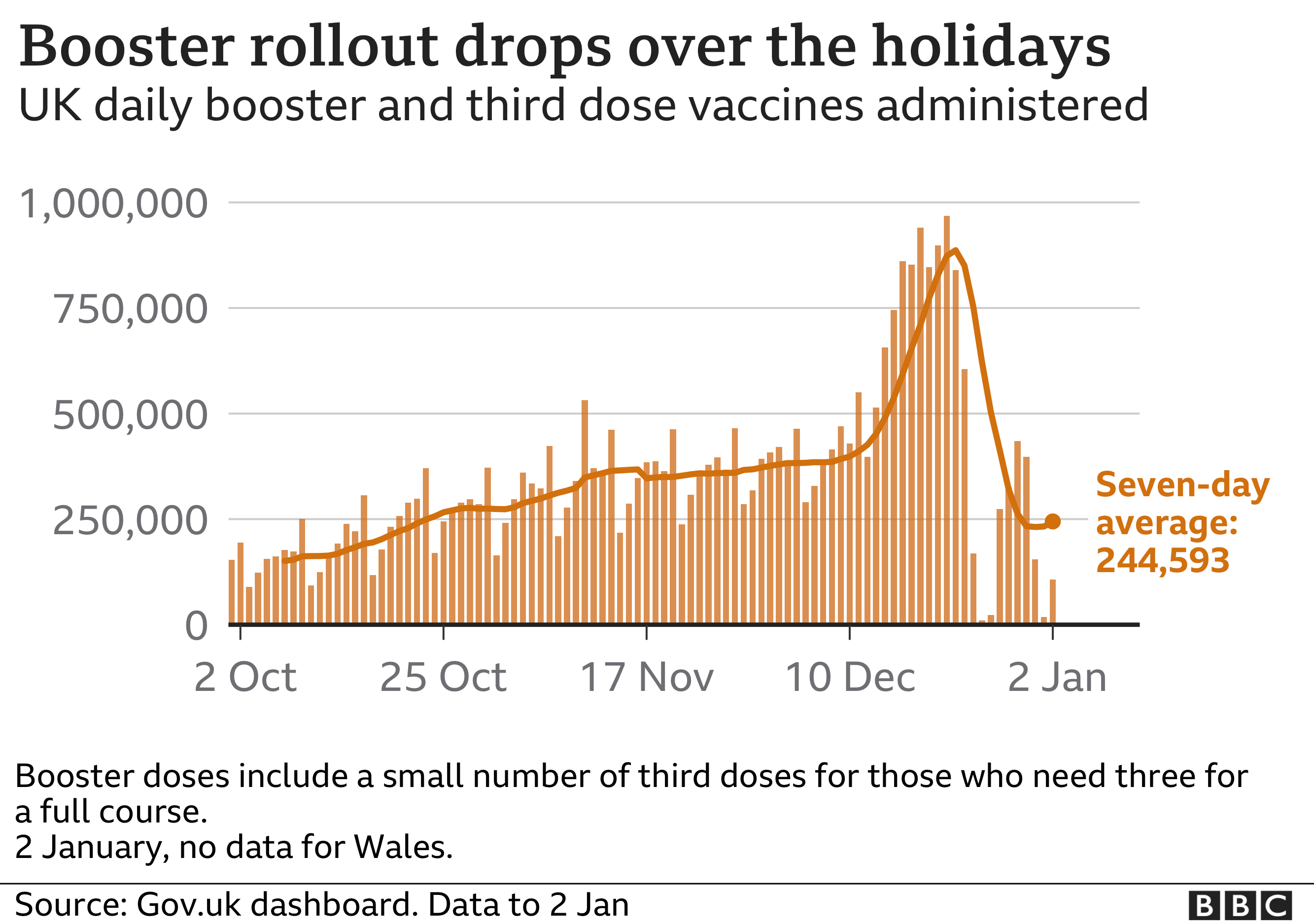 Infectious disease expert Prof Neil Ferguson said he was "cautiously optimistic" that Covid cases were starting to plateau in London in the 18-50 age group, which had been seeing especially high numbers.
He said case numbers should start to fall in the next week in the English capital, and in other regions from a week to three weeks' time.
But it is too early to tell what happens next, especially because of "current mixing trends" and the "effect of open schools" – with pupils returning to classrooms from Tuesday.
Covid-related staff and pupil absences are expected this term with teaching unions saying it is likely some will be sent home to learn remotely at times. Face-to-face teaching will remain the norm, says England's Education Secretary Nadhim Zahawi.