As the number of Covid patients rise, staff are working "flat out", the head of NHS providers says.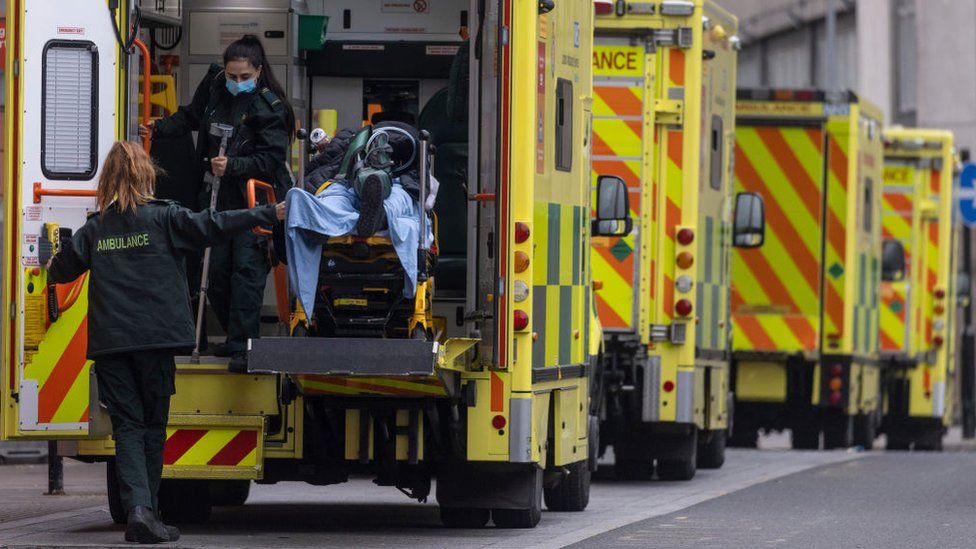 The next few days are "crucial" for the NHS as Covid hospital admissions rise across England, a health boss has said.
Chris Hopson, chief executive of NHS Providers, which represents health trusts, said staff were working "flat out" and under "arguably more pressure" than this time last year.
He warned ministers "must be ready to introduce new restrictions at pace if they're needed".
But the health secretary said any extra measures must be a "last resort".
Writing in the Daily Mail, Sajid Javid warned it was "inevitable" there would be a big increase in people needing NHS care over the next month due to the time lag between infections and hospital admissions.
"This will likely test the limits of finite NHS capacity even more than a typical winter," he added.
Writing on Twitter, Mr Hopson said the NHS was now under "different, arguably more" pressure compared to last January because more planned treatments were being carried out, the booster vaccination campaign was using up significant resources and staff absences were having a greater impact.
England has reported 162,572 new cases – a record number for the fifth day in a row – as well as 154 deaths within 28 days of a positive test.
Scotland, Wales and Northern Ireland did not report figures on Saturday.