Five things you need to know about the coronavirus pandemic this Friday evening.
Here are five things you need to know about the coronavirus pandemic this Friday evening. We'll have another update for you in the morning.
1. Another record day for UK Covid cases
A record number of daily coronavirus cases have been reported across the UK for the third day in a row as infections surge driven by the Omicron variant. There were 93,045 confirmed Covid cases reported on Friday, up by nearly 5,000 on the day before. The number of coronavirus cases in the UK has increased by 132,836 or 38.6% in the last seven days, compared with the previous week, according to the government figures. Deaths remain stable but there is generally a lag between infection and severe illness developing. London has seen rapid spread of the Omicron variant and you can hear how those on the front line at St George's Hospital in the capital are tackling it here.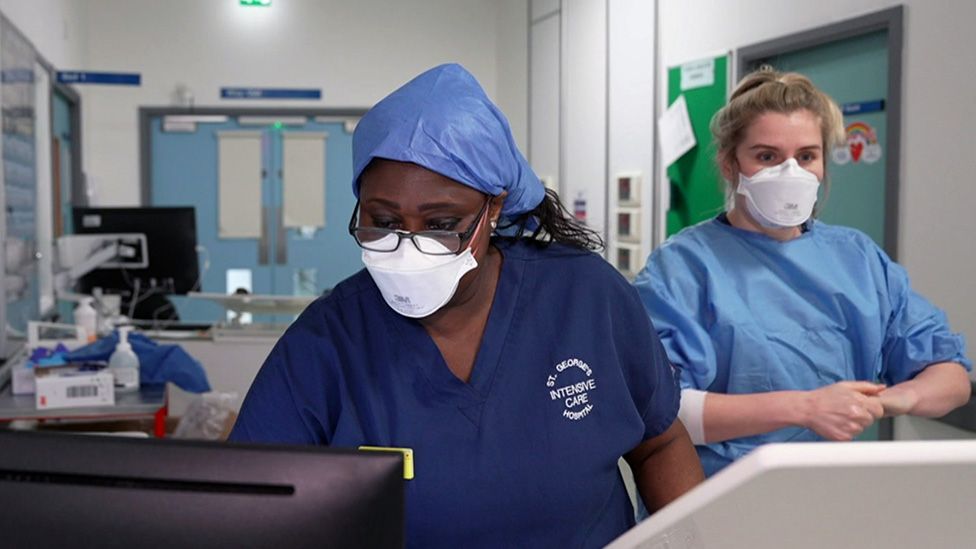 2. Booster jabs at least 80% effective against Omicron
UK researchers say a Covid booster shot could provide 85% protection against severe illness from the Omicron coronavirus variant. That is a bit less protection than vaccines gave against earlier versions of Covid, but it means the top-up dose should still keep many people out of hospital. The modelling, from the team at Imperial College London, is based on limited information about Omicron and the researchers say there is a high degree of uncertainty until more real-world information is gathered about this new variant that is spreading quickly. Experts are still trying to figure out how severe Omicron will be.

3. Omicron dominant in Scotland while Wales warned of 'storm'
Omicron is now the dominant coronavirus variant in Scotland, First Minister Nicola Sturgeon said, as new rules to stop the spread of the virus were introduced in the nation. People have been urged to stay at home as much as possible in the lead up to Christmas and to meet with no more than three households at a time, while there are also rules in place for safety measures in shops and hospitality outlets. Meanwhile, Ms Sturgeon's Welsh counterpart Mark Drakeford warned of an Omicron "storm" coming after Christmas with Wales to introduce new measures from 27 December.

4. Hospitality calls for help as cancellations continue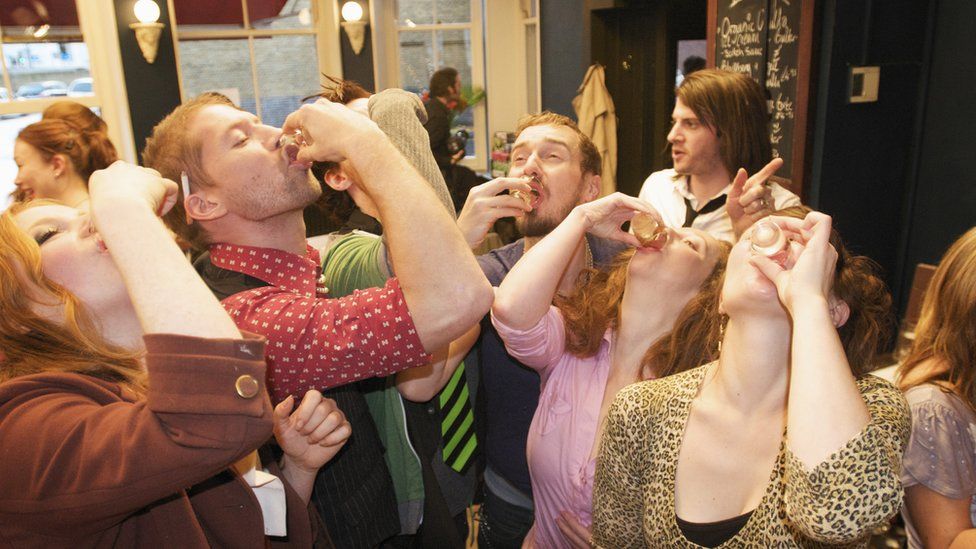 5. The people self-isolating at Christmas
Katelyn Mensah is one of tens of thousands of people to have tested positive for Covid in the UK in the past few days – which means she'll be self-isolating over Christmas. "All of my housemates are going home so it looks like it's going to be a Christmas dinner for one," she said. While she is still awaiting the result of her PCR test, after a lateral flow test came back positive, she fully expects to be self-isolating for 10 days – which will take her to 26 December. She said she is trying to see the positives and plans to fill the time doing a bit of university work and watching Christmas TV. You can read more stories of people isolating this Christmas here.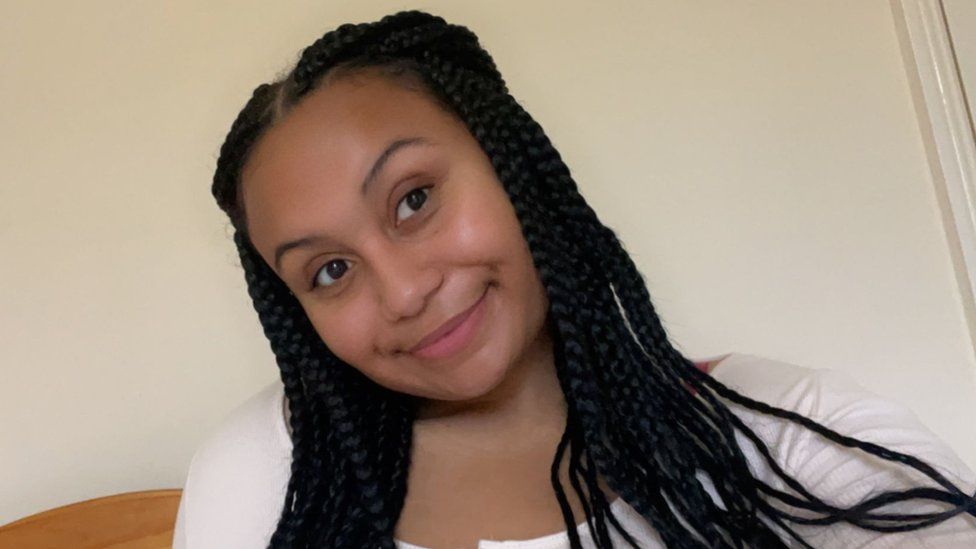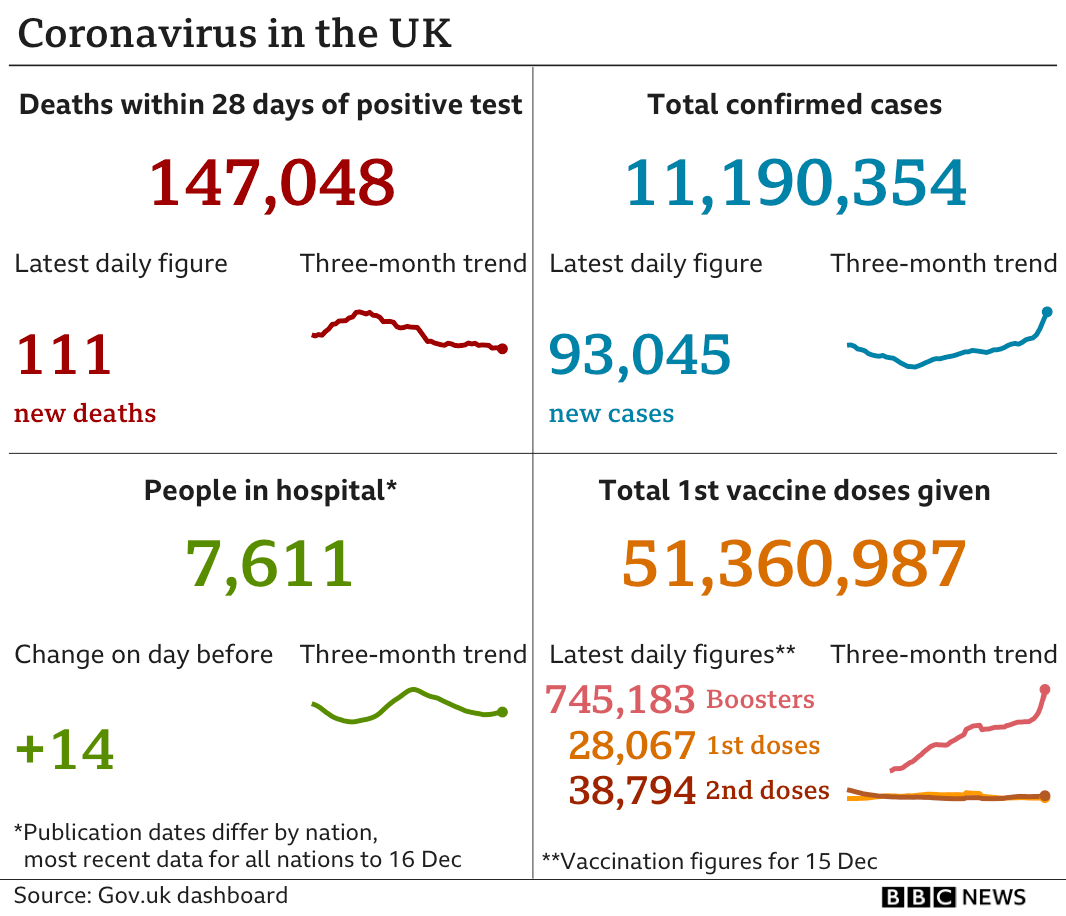 And there's more…


What questions do you have about coronavirus?
In some cases, your question will be published, displaying your name, age and location as you provide it, unless you state otherwise. Your contact details will never be published. Please ensure you have read our terms & conditions and privacy policy.
Use this form to ask your question:
If you are reading this page and can't see the form you will need to visit the mobile version of the BBC website to submit your question or send them via email to YourQuestions@bbc.co.uk. Please include your name, age and location with any question you send in.