The PM and his wife welcomed Romy Iris Charlotte, their second child together, last week.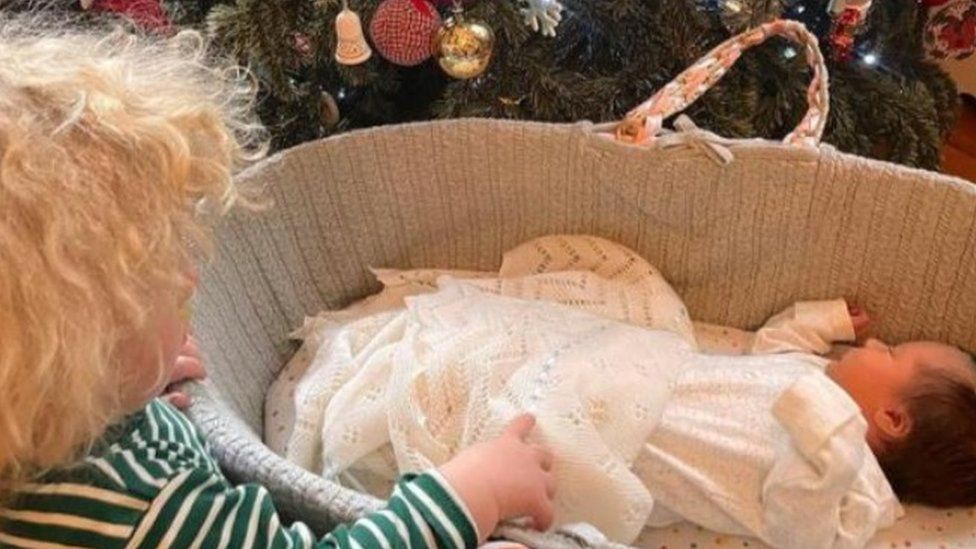 Boris and Carrie Johnson have named their new baby daughter Romy Iris Charlotte.
The PM revealed the first name to reporters on a visit to a vaccination centre in Kent, while his wife posted her full name on Instagram.
She wrote: "Romy after my aunt, Rosemary. Iris from the Greek, meaning rainbow. Charlotte [after] Boris' late mum whom we miss so much."
Romy was born at the University College London hospital on 9 December.
She is the couple's second child after the birth of Wilfred in April 2020.
Revealing more detail about her children, Mrs Johnson wrote: "Wilf has been stroking Romy's hair, giving big kisses and playing with his matchbox cars right next to her crib, just in case she feels like joining in too".
She also thanked the staff at UCLH for looking after her and her daughter.
The couple married in May in a secretly planned ceremony at Westminster Cathedral, making Mr Johnson the first prime minister to get married while in office in nearly 200 years.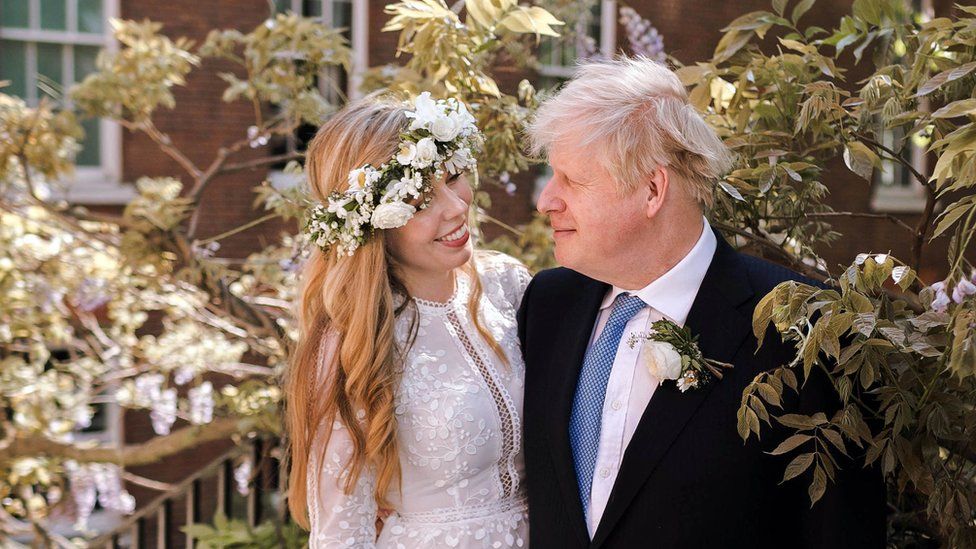 Mrs Johnson used to work in the Conservative Party press office, which she joined in 2010, and two years later she worked on Mr Johnson's successful campaign to be re-elected as mayor in London.
The couple were first romantically linked by the media in early 2019, but it was not until February 2020 that they revealed that they were engaged and that she was pregnant with her son.
Mr Johnson and his previous wife, Marina Wheeler, announced in 2018 that they were divorcing after 25 years of marriage, and before that he was married to Allegra Mostyn-Owen.
The PM has repeatedly been asked how many children he has fathered, but said during the last election he would not talk about his personal life.
However, during a trip to the US in September, he told NBC he had six children after Wilfred was born – including four with Ms Wheeler and another with art consultant Helen Macintyre.