The area is likened to Amsterdam, Barcelona and Venice in having more tourists than it can handle.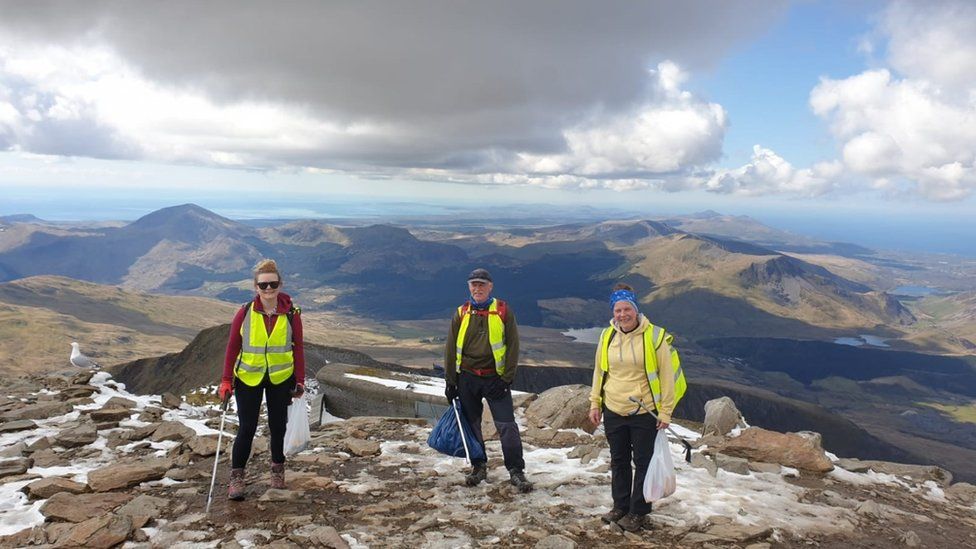 Communities in Snowdonia have been left feeling "exploited" after one of the busiest tourist seasons in living memory, Gwynedd council has said.
More than 660,000 visitors climbed Snowdon during 2021.
There were large queues at the summit almost every day in summer.
Gwynedd council said visitor numbers have been rising in recent years, but increased substantially this year because coronavirus restrictions meant fewer people taking holidays abroad.
It believes parts of Snowdonia have joined major European destinations like Amsterdam, Barcelona and Venice in having more visitors than they can cope with.
A conference is taking place on Tuesday to discuss how the tourist industry needs to change to balance the needs of local people, visitors, tourism businesses and the environment.
"We've experienced two years of very unusual tourist seasons, from lockdown to a very large influx of new tourists – those people who would probably have gone overseas for their holidays," said council leader Dyfrig Siencyn.
"And it increased the pressure on our communities substantially.
"It was very good for businesses and our local economy, but we also had a new kind of tourist, who really didn't understand the communities that we live in, or the environment."
He said there were problems with litter, parking while the cost of repairing footpaths "can't be sustained in the long term".
Mr Siencyn also believes there is a "cost to the community", adding: "You see this in places like Amsterdam, Venice and Barcelona where mass tourism harms the local culture.
"Some people can travel to Snowdon, climb up the mountain, make a mess and then go home without contributing anything to the local economy.
"What we need to do is to look at ways we can make tourism benefit our communities rather than exploiting them."
Gwynedd Council said tourism brings in £1.35bn every year to the county's economy, generating jobs for more than 18,200 people.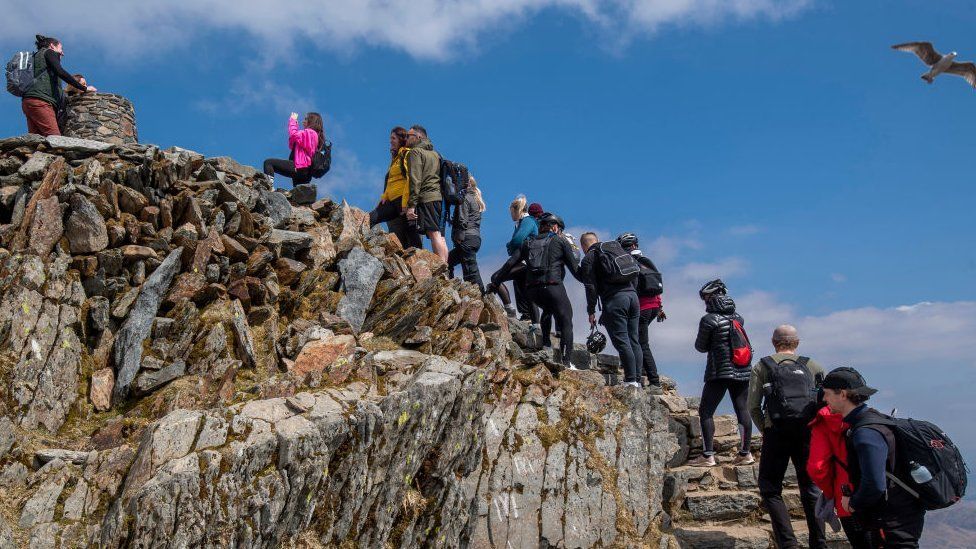 But a spokesman added jobs in the visitor industry are often low-paid, part-time and finish as soon as the summer season comes to an end.
Jonathan Williams-Ellis is chairman of Snowdonia 360, a group which represents visitor attractions in north west Wales, and believes businesses had a good year in 2021.
"But Snowdon is being hammered, and that's just not right," he added.
"A better, greener transport network may be part of the solution, and reduce the number of times people in places like Beddgelert and Llanberis find their village clogged up with cars.
"We need to look at ways to get visitors to explore other areas of north west Wales and to come at other times of the year as well."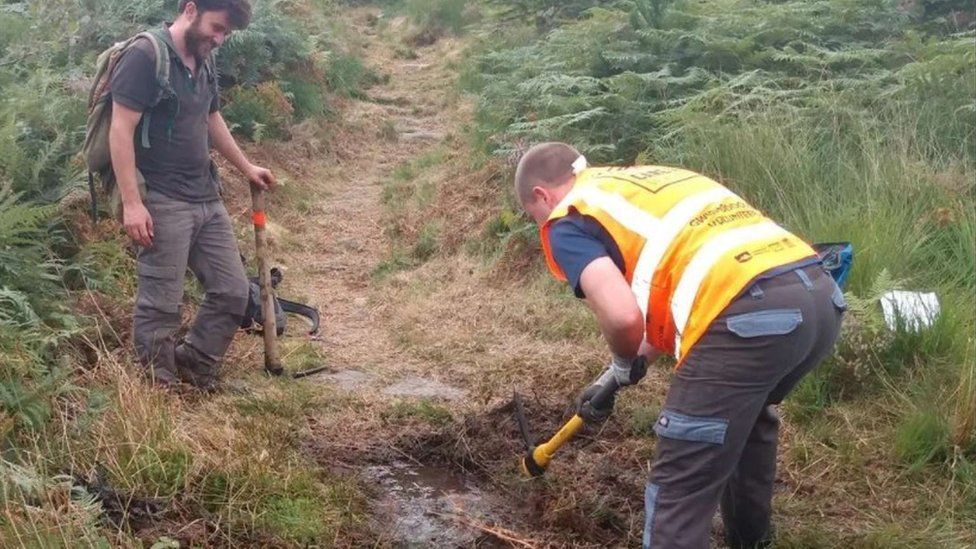 He believes if visitor numbers can be spread across 11 or 12 months, job opportunities can be year-round rather than seasonal.
"We don't just need a knee-jerk reaction here, we need a long term plan which will look after locals, look after the environment and look after the Welsh language," Mr Williams-Ellis added.
The council and the Snowdonia National Park Authority are putting together an action plan called the Gwynedd and Eryri Sustainable Visitor Economy Plan 2035.
John Harold, director of The Snowdonia Society, a charity which campaigns to protect Snowdonia, said volunteers spent thousands of hours over the summer picking up litter.
"But this summer has also given us ideas about how we can turn our problems to our advantage," he said.
"We've created new jobs for conservation officers who can co-ordinate volunteer teams in the future and assist the national park wardens in helping visitors on the ground.
"These are full-time jobs with decent training and career prospects.
"It shows that you need to look beyond the numbers of visitors and find the opportunities to make the most of the visitor industry that we have."
Tuesday's conference will involve representatives from communities, businesses and experts on sustainable tourism.