The airline has temporarily stopped flights after more of its staff were forced to isolate.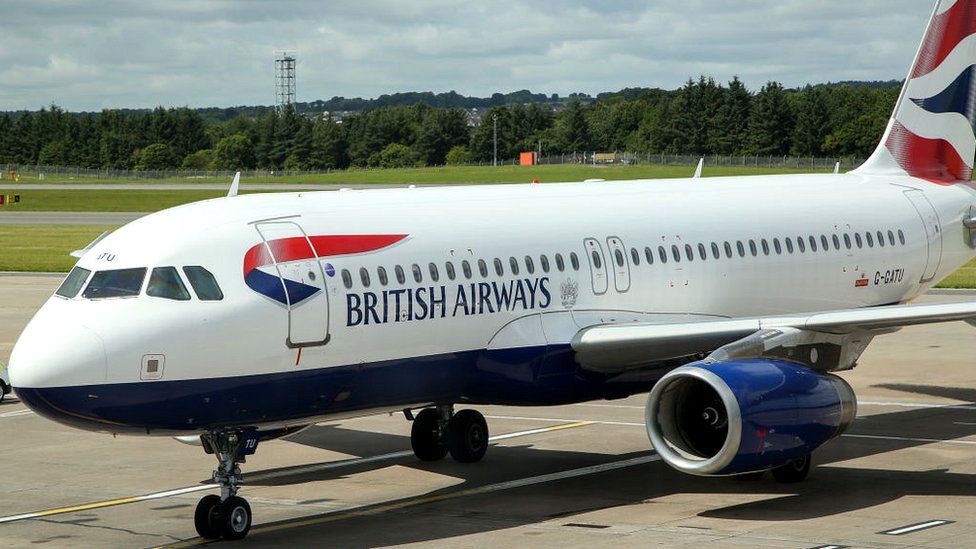 British Airways has suspended flights to Hong Kong amid reports more of its crew members have been forced to quarantine in a government centre.
BA confirmed it has temporarily stopped flights "while we review operational requirements for this route".
It follows a similar incident the week before.
In that case, a BA pilot tested positive for the virus on 20 November. The pilot and other crew, classed as "close contact", were sent to Hong Kong's Penny's Bay quarantine centre.
A spokesman for Hong Kong's Department of Health told the South China Morning Post that those crew members had since returned to the UK.
It comes amid concern over the new Covid variant, Omicron – cases of which have been discovered in a number of places including the UK and Hong Kong.
Commenting on the most recent measures against its crew, BA said: "We're supporting crew who are currently isolating in Hong Kong.
"We work within local regulations for every country we fly to, and always put the safety and wellbeing of our teams and customers at the heart of everything we do."
Hong Kong's Cathay Pacific airline has been forced to cancel some passenger flights in December due to staff shortages. The airline operates a "closed loop" system which means airline crew, working on three week shifts, must stay in their hotel rooms between flights before going into a 14-day quarantine when they return home.
Hong Kong is pursuing a zero-Covid cases policy in order to open the border with mainland China.
BA said: "We apologise to our customers who have had their travel plans disrupted and will be in touch to give them options."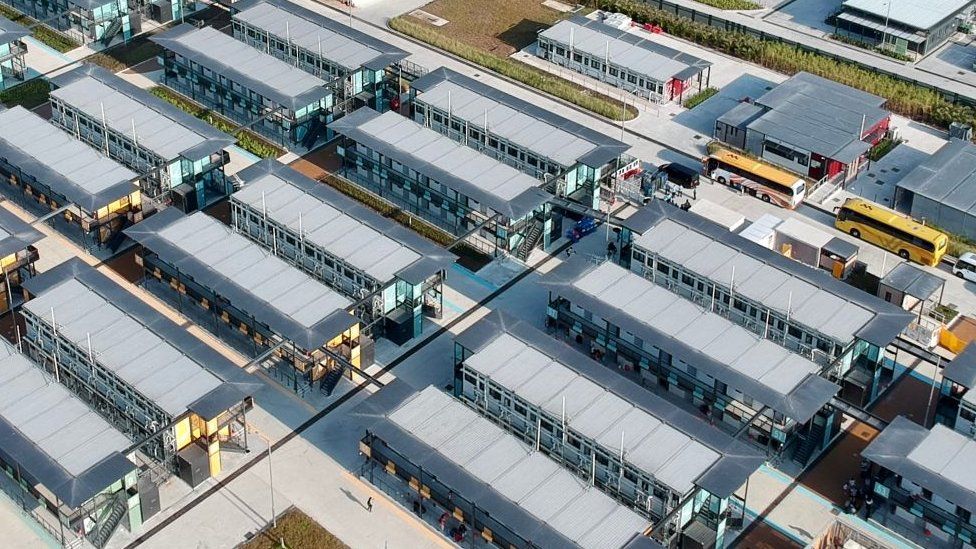 The BA suspension of Hong Kong flights follows the temporary stoppage of air travel to six southern African counties following the discovery of the Omicron variant.
Both BA and Virgin Atlantic cancelled flights between midday on Friday and 04:00 on Sunday after the government temporarily banned travel from South Africa, Namibia, Zimbabwe, Botswana, Lesotho and Eswatini.
People arriving from these countries will not be able to enter unless they are UK or Irish nationals, or UK residents.
Travellers will then have to pay for and self-isolate in a pre-booked government-approved hotel for 10 days.
The government has also announced that arrivals to the UK will need to take a PCR test by the end of the second day after their arrival, and isolate until they get a negative result. The changes are expected to come into force on Tuesday.
Health Secretary Sajid Javid told the BBC's Andrew Marr Show that the measure will come into force from 04:00 on Tuesday, 30 November
Omicron has been called a "variant of concern" by the World Health Organization and it is not yet clear if the variant is resistant to existing vaccines or how transmissible it is.
A spokesperson for ABTA, the travel industry trade body, said that it "understands that this is a rapidly evolving situation and public health must come first".
But it added: "The decision to require all arrivals to take a PCR test and self-isolate until a negative result is returned is a huge blow for travel businesses, many of whom were only just starting to get back on their feet after 20 months of severe restrictions."
On Friday, shares in airlines such and IAG, BA's parent company, and EasyJet, as well as holiday companies Carnival and TUI, tumbled at the emergence of the new Covid strain. Stock markets across the world also fell on concerns Omicron could hamper economic recovery.

By Caroline Davies, BBC business correspondent
Travel companies have spent Saturday evening and Sunday fielding calls from worried customers around the world, trying to establish whether they need a PCR test when they arrive in the UK next week.
Many in the industry are frustrated that the policy was announced without giving the date for when it would come in, giving them little information to pass on to their passengers.
There are concerns too for bookings, with one industry official saying 'this just turns off the tap' with the public less confident to book trips abroad.
It's not only the travel industry who are concerned.
Hospitality is worried that the changes might affect the confidence of consumers in the all important build up to Christmas too.
Holiday bookings often drop at this time of year, but January bookings for the summer are crucial. Until the government review of the measures in three weeks' time, the industry feels in limbo.

ABTA said the decision to require airline passengers to take a PCR test on day two of arrival should be kept under careful review with measures lifted quickly "if it becomes clear there is not a risk to the UK vaccination programme".
It added: "The government must also now consider offering tailored support for travel businesses, which have been among the hardest hit during the pandemic."
Since the beginning of the Covid pandemic, airlines including Ryanair, EasyJet and BA, have cut thousands of jobs. Rolls-Royce, which makes engines for planes, announced last year that it would axe 9,000 people from its workforce.