Scotland's first minister says more Covid travel restrictions may be necessary in the coming days.
Travel restrictions may need to be tightened further in the coming days due to the Omicron Covid variant, Scotland's first minister has said.
Ten countries in southern Africa have been added to the "red list" due to concerns about the new variant, with PCR tests for all incoming travellers.
But Nicola Sturgeon said she thought more action may be needed amid concerns about the new variant.
She said "we must be open minded to doing anything" to keep people safe.
From 04:00 on Tuesday, people travelling into the UK from any destination will have to take a PCR test by the end of the second day after arrival, and self-isolate until they get a negative result.
And everyone who comes into contact with a case of Omicron will have to self-isolate, even if they have had both vaccine doses.
UK Health Secretary Sajid Javid said the UK "could not have acted more swiftly" in response to the new variant.
Ms Sturgeon also told the BBC's Andrew Marr show that rules were being introduced "as quickly as possible", but added: "I think we may need to go further in restricting travel in the days to come. I hope I'm wrong, but we must keep our minds open to that."
Asked if this might mean new restrictions on travel between Scotland and England, Ms Sturgeon said this would be a "last resort" but added: "We need to be open-minded to doing anything to keep the population safe."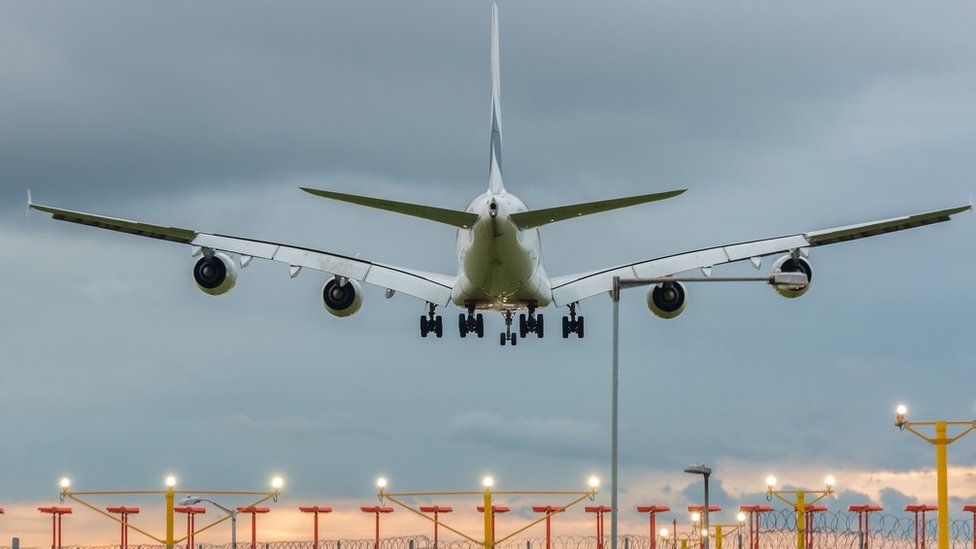 Omicron was first reported in South Africa, but cases have now been detected in countries across the globe including Australia, Germany, Israel and Hong Kong.
The new variant is heavily mutated and has been designated a "variant of concern" by the World Health Organization, but scientists are still establishing how quickly it could spread and whether it could bypass some of the protection given by vaccines.
Two cases have been identified in England, and while Ms Sturgeon said she was not aware of any in Scotland yet, she warned it was a "moving picture".
She said: "We have stepped up surveillance and are monitoring this very carefully.
"I hope we don't identify cases in Scotland but I think we should assume that we will, therefore I am asking people to behave now as if that new variant is in Scotland.
"Comply with all the mitigations and precautions that are currently in place, pick up our compliance and that will help us, if it is here, slow down any risk of transmission."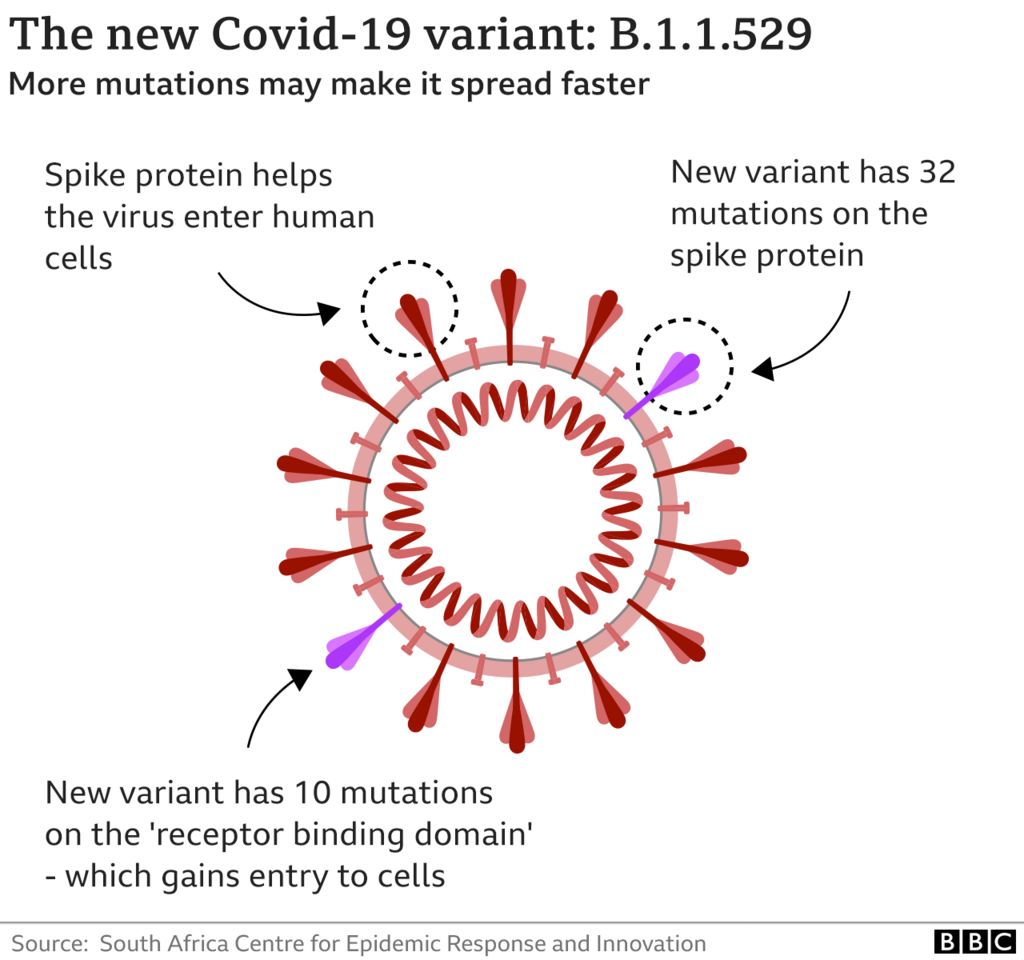 The rules around the wearing of face coverings in England are being tightened – bringing them into line with measures already in place in Scotland, which also has some use of vaccine passports and stricter advice on home working.
Mr Javid said the government would take "swift action in a proportionate way wherever necessary", but said he did not think working from home guidance was needed.
He said: "I think we need to take this a stage at a time and take the responsible mitigating measures.
"Of course we keep this under review, these will be temporary measures but in three weeks' time we will have a review point and we will see where we are then – at that point the difference will be we will have learned a lot more about this variant."
Labour's shadow health secretary, Jonathan Ashworth, said that "moving with speed was crucial to get ahead of Omicron", calling for an acceleration of the vaccine campaign along with increased use of face masks and better ventilation.
Meanwhile, Ms Sturgeon said she hoped "with every fibre of my being" that new restrictions would not be required, but said "we have got to be flexible" in the face of the virus.
She said: "I'm not going to sit here 48 hours on from a variant of this virus that may be even faster transmitting, that may escape vaccines to some extent, and rule anything out.
"But that does not mean I want to be in a position of imposing these kinds of protections again, none of us want to be in that position."
The first minister also urged people to get vaccinated, saying that even if vaccines turn out to be less effective against Omicron, "that is not the same as saying they are not effective at all".
She said: "It is still going to be the case that vaccines have a high degree of effectiveness and you will be more protected and you will protect others more if you are vaccinated than not."