The Worcestershire Acute Hospitals NHS Trust has apologised for the delay.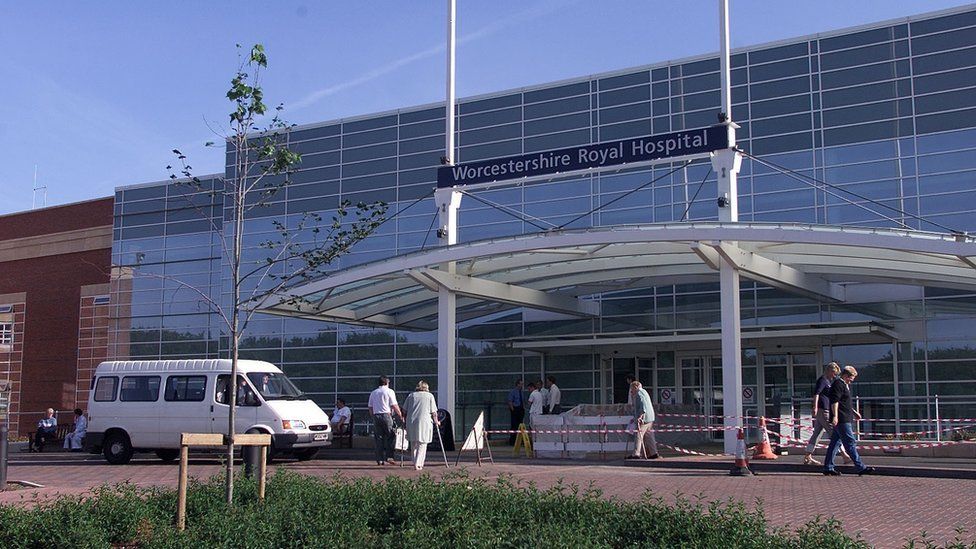 A mother and her dead baby were left waiting in an ambulance for an hour because of a hospital handover delay.
The trust which runs the Worcestershire Royal Hospital apologised to the family for "the additional distress caused in what were already extremely upsetting circumstances".
It has also apologised to West Midlands Ambulance Service.
The BBC has been told the hospital team the paramedics had requested were not there when the ambulance arrived.
The chief executive of the Worcestershire Acute Hospitals NHS Trust, Matthew Hopkins, said: "We have carried out a preliminary review of the incident with colleagues from the West Midlands Ambulance Service and together we are working to make improvements to our procedures."
It is understood the baby had died at home and was being brought to the hospital with the mother.
West Midlands Ambulance Service has not commented, but it has previously highlighted the amount of time its vehicles were being forced to wait outside hospitals in the region, because of delays in getting patients admitted.