Caroline Nokes says she was "sent to Coventry" after claiming the PM's father touched her inappropriately.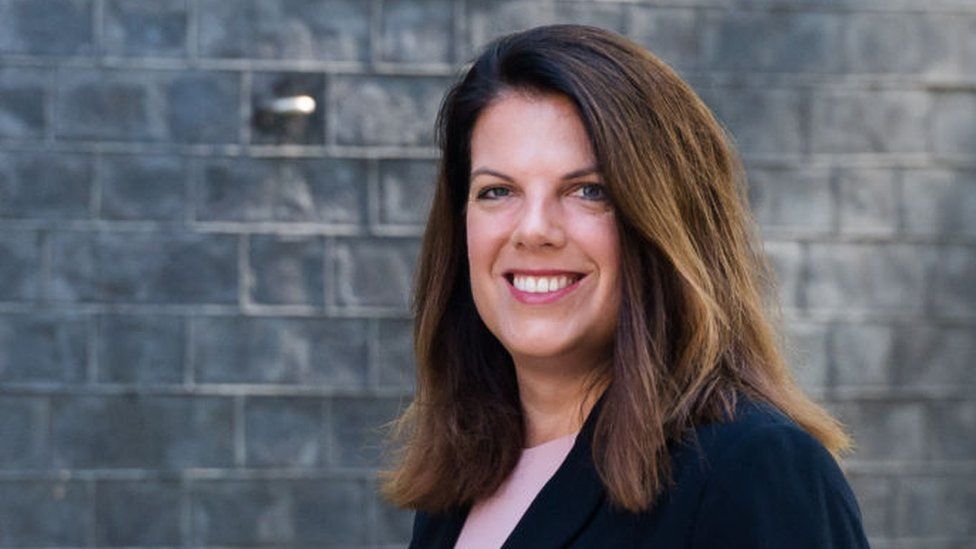 A Conservative MP has told the BBC she has been "sent to Coventry by some" after accusing the prime minister's father of touching her inappropriately.
Last week, Caroline Nokes told Sky News that in 2003 Stanley Johnson had smacked her "on the backside about as hard as he could".
Asked about the claim, Mr Johnson said he had "no recollection" of Ms Nokes.
Ms Nokes told BBC's Woman's Hour she felt "absolute shame" about not having spoken out at the time.
Following Ms Nokes' accusation, Ailbhe Rea – a journalist for the New Statesman – also accused Mr Johnson of groping her, at a Conservative Party conference in 2019.
Writing for the magazine, Ms Rea said: "I didn't want Nokes to be alone in calling out something I knew hadn't only happened to her."
In an interview with Sky News, Ms Nokes said the incident took place at a Conservative Party conference in Blackpool when she was the party's candidate for the Romsey and Southampton North constituency.
The former minister said she remembered Mr Johnson "smacking me on the backside about as hard as he could and going, 'Oh, Romsey, you've got a lovely seat'."
"I've had some amazing support from constituents and women in and around Westminster, and I've been sent to Coventry by some."
The phrase "sent to Coventry" refers to giving someone a frosty reception, or simply not talking to them.
Asked why she hadn't reported the incident at the time, the MP said: "I should have called it out then and there… it will forever be my regret that I didn't do that.
She added that, 20 years ago she wouldn't have known "how or to whom to call it out… I do now, I have a platform and a voice".
"I don't want other young women entering journalism, politics or any other career to go through what some of my contemporaries went through."
Responding to Ms Nokes' allegations, Mr Johnson told Sky News: "I have no recollection of Caroline Nokes at all – but there you go. And no reply… Hey ho, good luck and thanks."
Ms Nokes described the reaction as "a bit gaslight-y" adding: "It wasn't memorable to him, it was to me."
Gaslighting refers to psychological manipulation to make someone question what's true or real.
Detailing her own allegation, Ms Rea said she met Mr Johnson at a Conservative Party conference in 2019.
"I gave him a warm smile – because this was the prime minister's father, a nice older man, and someone I recognised," she wrote.
"He smiled back, but it became more of a leer. As he walked past, he reached out to put his hand on my back. His hand slid down, and lingered too low and for too long."
She said she was "surprised and confused" and that her parents were "shocked" and "sincerely hurt" when she mentioned the incident to them "in passing".
She added that "what happened to me never seemed important enough to risk saying anything more publicly."
However, she says that changed when Ms Nokes recounted her own alleged experience to Sky News.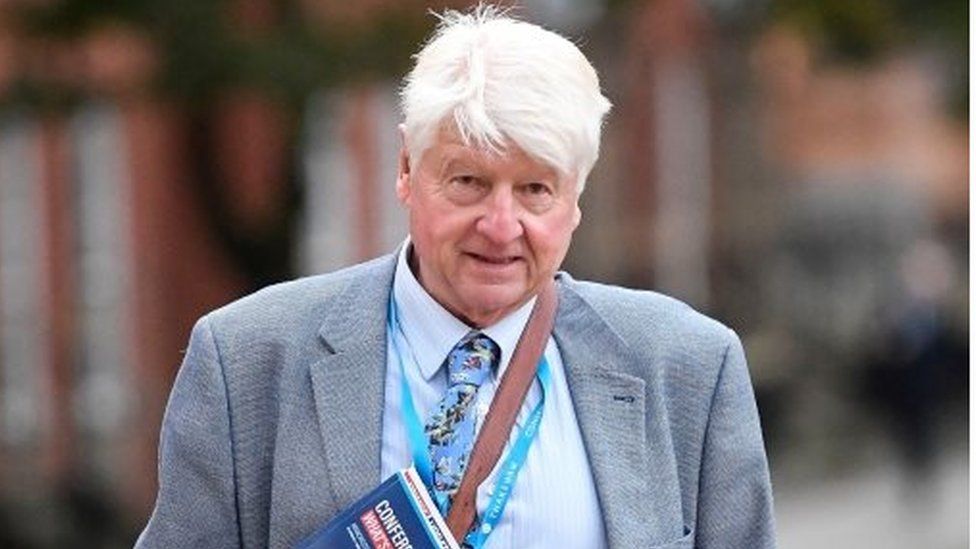 In her article, Ms Rea wrote: "It was a courageous feminist act and I wanted to match that in the very small way I could.
"Caroline Nokes gains nothing from speaking out. I gain nothing from it either, except a marginally more difficult relationship with parts of the Conservative Party, and the discomfort of being a journalist in the story.
"But I see this as Stanley Johnson's problem… I have no doubt Stanley Johnson will attend many more receptions at Conservative conference. I just hope that, next time, he keeps his hands to himself. Hey ho."
Mr Johnson did not respond to a request for a comment from the BBC.
Asked about the two women's accusations last week, a Downing Street spokesperson said: "Anyone who commits a criminal act we would not condone, but I'm not getting drawn in to allegations against an individual."