Brook House was the subject of an undercover investigation for the BBC's Panorama programme in 2017.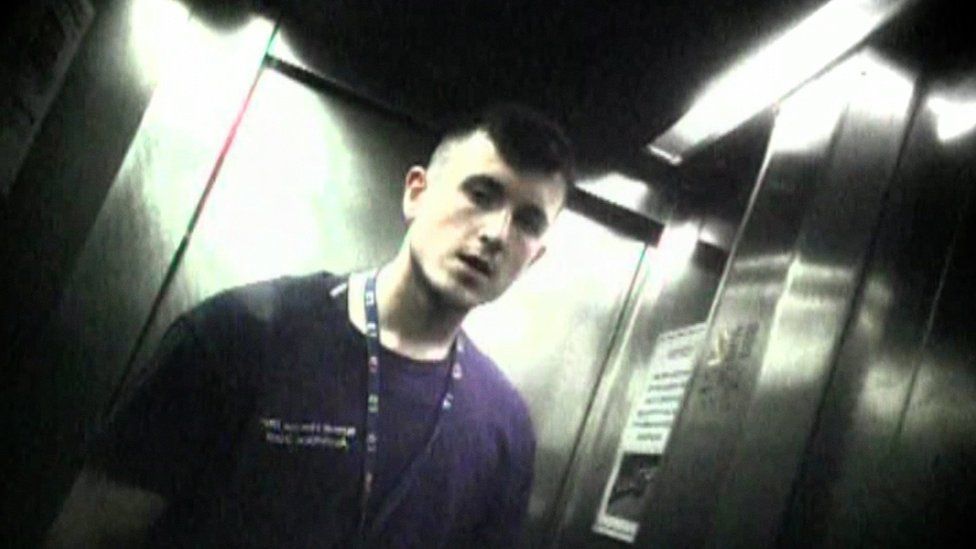 A public inquiry into the mistreatment of immigration detainees has heard a BBC Panorama documentary revealed "shocking" treatment which had "no place in a decent and humane" system.
The inquiry into Brook House removal centre, near Gatwick, is examining mistreatment of detainees, as well as the attitudes and culture of staff.
It follows a series of investigations triggered by Panorama in 2017.
At the time, G4S ran the Sussex centre, but Serco took it over last year.
As the inquiry began, detainees told the BBC about conditions at Brook House now.
In the past two weeks, the BBC has spoken to half a dozen current and former detainees at Brook House, who are allowed access to phones. There were no allegations of violence, but the handling of Covid was a major concern.
Several described how their wing was moved in with detainees from another area, allowing Covid to spread.
This has resulted in what they described as "lockdowns" where people on affected wings are not allowed to move freely around the centre and have less time to access its shop, gym and library.
One former prisoner, now held at Brook House and expecting to be deported, said there was a "tense atmosphere".
"Two nights ago everyone refused to go into their cells in protest. There are rumours of people wanting to go on a mass hunger strike," he said, claiming there had been at least 14 Covid cases.
Others complained about the length of time it took to resolve immigration cases.
One current detainee said he was desperate to be sent home. He claimed 20 out of 65 people in one wing would leave the country willingly but the Home Office had not allowed it.
The BBC was told Covid outbreaks mean detainees cannot be sent on deportation flights because even those testing negative are blocked from flying by airlines because they are in isolation wings.
Serco, which now runs the centre, denied there were "lockdowns" but confirmed that detainees are allowed to move freely for up to two hours at a time, in rotation, as part of standard government Covid protocols.
Another continuing problem centred on the length of time it took to resolve immigration cases.
A former detainee and a convicted criminal said: "If you are in prison you know the judge has given you a length of two or three years. In a detention centre you don't know when you're coming out. You can't handle it."
He said he had spent as long in three detention centres, including Brook House, as he had in prison.
"I always felt I had to harm myself. I have to take my life away. I was sick in my head," he said. "When I came out it took me one year to recover. Now I can feel that I'm normal."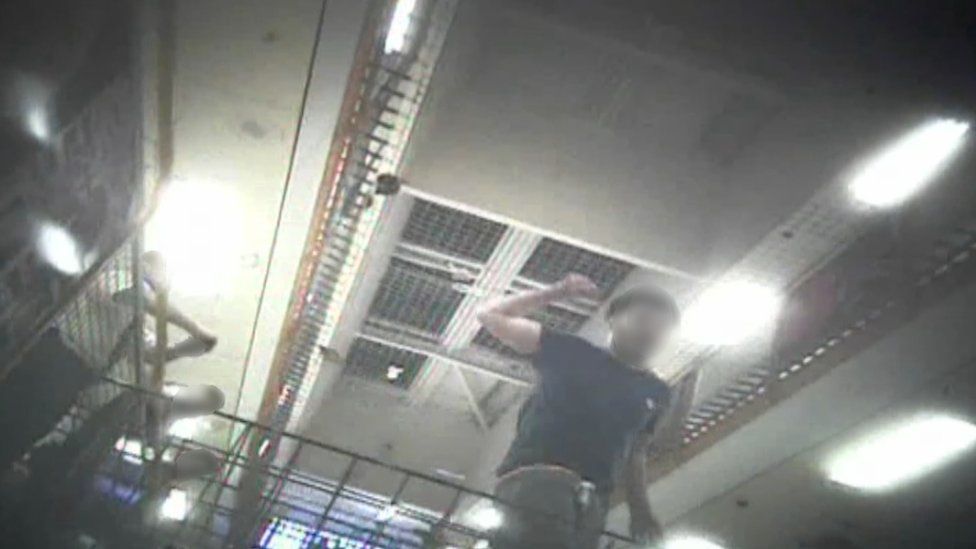 Five years ago, Callum Tulley, a former Brook House officer and now a BBC journalist, carried out secret filming for Panorama.
The programme revealed harsh treatment, widespread drug use and bullying and raised concerns about the mental health care given to detainees.
Mr Altman said 109 hours of footage had been given to the inquiry and four hours identified as "key evidence".
Fourteen members of G4S staff were dismissed or resigned in the wake of the BBC broadcast.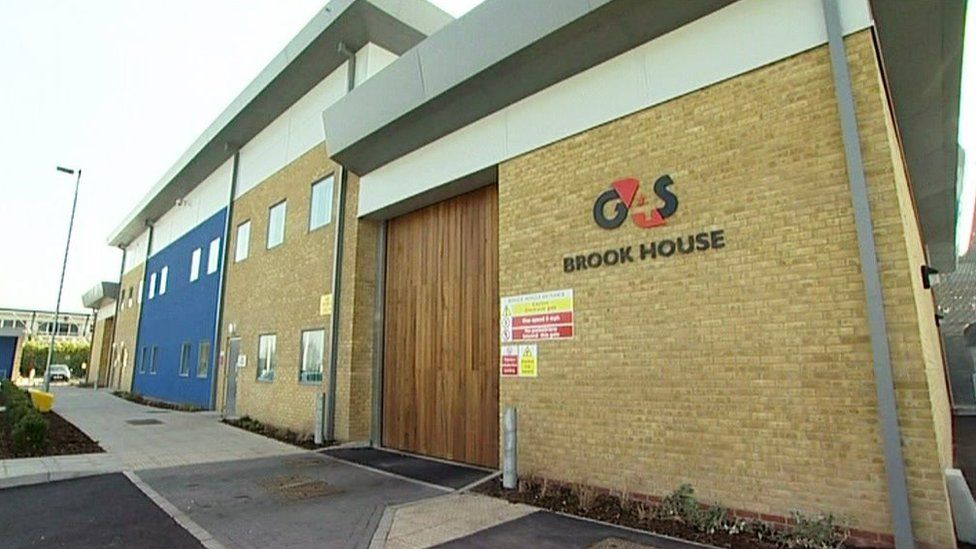 On its first day, the inquiry heard there would be evidence on restraint techniques used and how staff responded to bullying.
The G4S contract is also of particular interest, as well as how the Home Office oversaw the operation of the centre.
G4S was paid about £1m a year by the Home Office, with penalties for poor performance including escapes, or detainees taking their own lives.
Counsel to the inquiry Brian Altman QC said short-staffing was an "almost daily occurrence".
The centre, which holds foreign nationals who have served prison sentences and people whose asylum claims have been refused, can house more than 500 men and has the same security as a Category B prison.
The wider immigration system is not part of the inquiry's remit.
The first phase of public hearings began on Tuesday and will continue until early December.
The second phase of the inquiry will take place early next year and is expected to conclude by the spring.

The BBC is not responsible for the content of external sites.