Police make 16 arrests in the group's 13th day of protest in the past five weeks.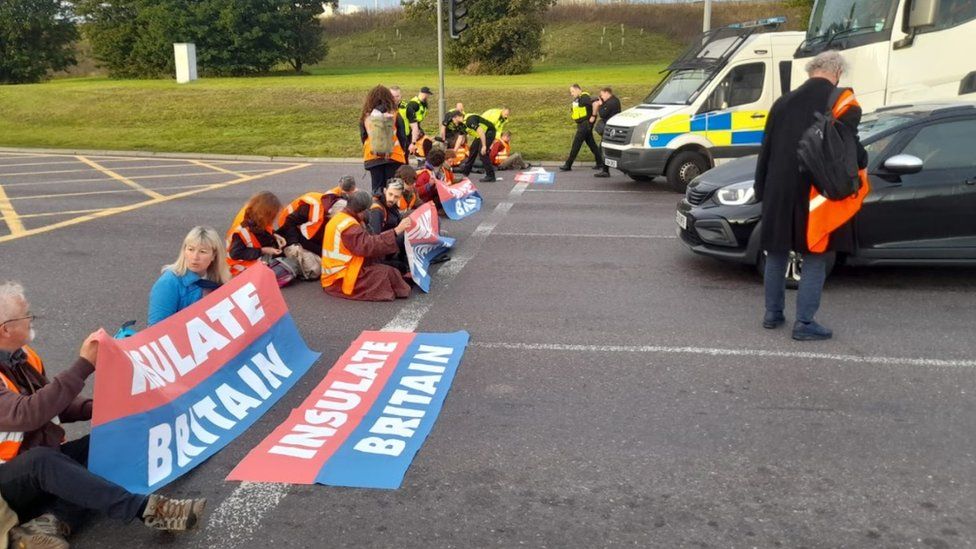 Police have arrested 16 Insulate Britain protesters who have blocked another junction on the M25.
Essex Police said officers were called to a slip road at junction 31 for Thurrock, near the Dartford Crossing, just after 08:25 BST.
The force said it was "working to get traffic moving".
"We know this will be frustrating for people caught up in traffic but we appreciate your patience and understanding," a spokesman said.
Essex Police said it had been able to keep lane one open to keep traffic moving and hoped to reopen all lanes shortly.
It had also had reports of people blocking the road in Stonehouse Lane, Purfleet and was "working to resolve the situation" there.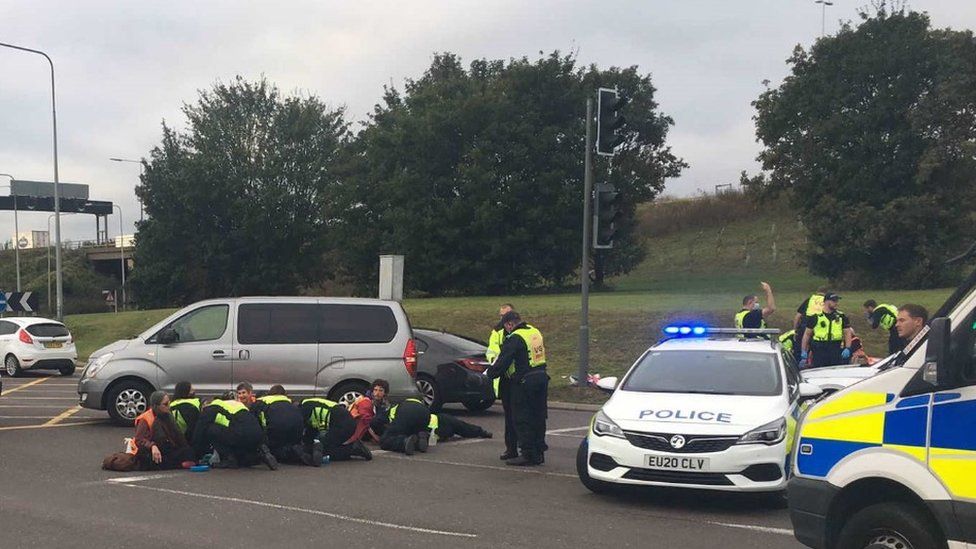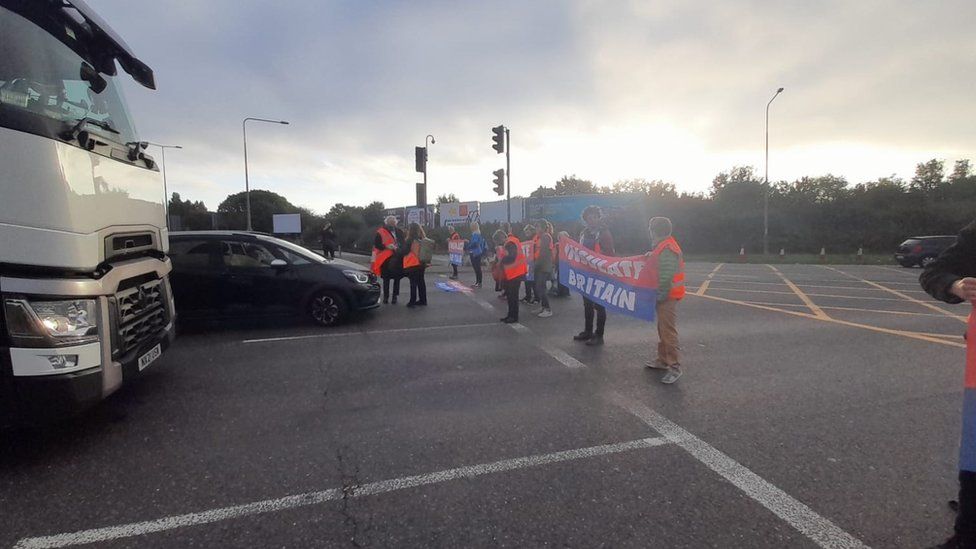 The blockage forced multiple vehicles including HGVs to stop and turn round, causing clashes between protesters and angry motorists.
Insulate Britain said about 40 people were at junction 31 and at the nearby A1090 London Road, near the Dartford Crossing.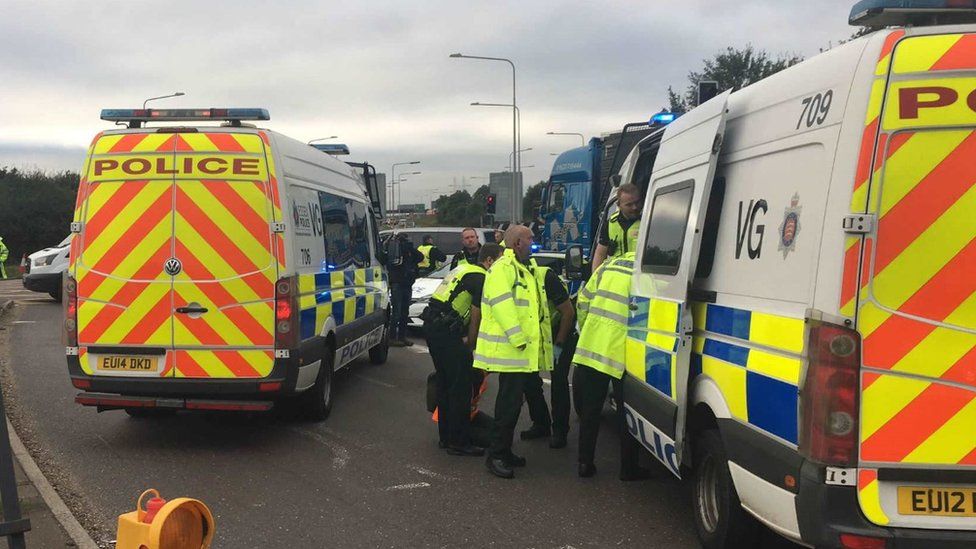 The protest group, which has been regularly blocking highways since 13 September, has been calling for the installation of heat-saving measures in social housing by 2025, and all homes by 2030.
It has admitted its latest action is "in breach" of an injunction obtained by the government last month.
A spokesman, Liam Norton, said: "In 10 years' time when fuel crises are catastrophic, when the food has run out and when people are experiencing unsurvivable heatwaves, what would you be wishing you had done now?"
The government has said it was investing £1.3bn to support people to install energy efficiency measures.
On Thursday, 35 protesters were arrested after blocking Old Street roundabout in central London and junction 25 of the London orbital motorway at Waltham Cross in Hertfordshire.
On 5 October, drivers clashed with protesters at the entrance to the Blackwall Tunnel, which goes under the Thames to the east of the Isle of Dogs, and 38 people were arrested.