The business secretary rejects calls to relax immigration rules as companies struggle to fill vacancies.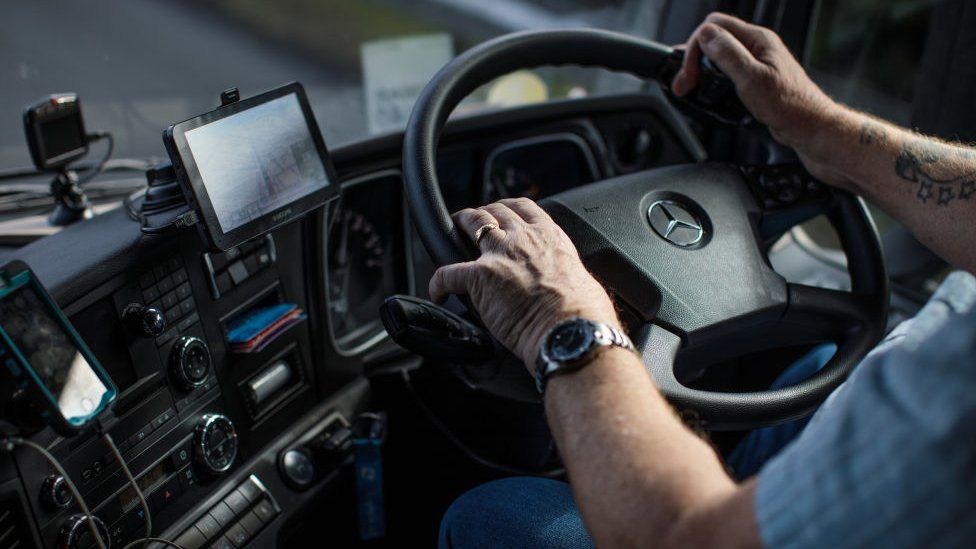 Businesses have been told to prioritise hiring UK-based workers rather than relying on labour from abroad to fix a shortage of lorry drivers.
Business Secretary Kwasi Kwarteng rejected calls from firms to loosen immigration rules, saying it would be a "short-term temporary solution".
Companies should look to those facing an "uncertain future" when the furlough scheme ends next month, he said.
Several firms have said a lack of drivers has led to product shortages.
A combination of Covid, post-Brexit immigration rules and other factors has meant there are not enough drivers to meet demand, with the shortage affecting household brands such as Nando's and McDonald's.
The Road Haulage Association has previously estimated there is a shortage of more than 100,000 drivers in the UK, out of a pre-pandemic total of about 600,000.
According to a letter to trade bodies the British Retail Consortium and Logistics UK seen by the BBC, Mr Kwarteng said while adding HGV drivers to the shortage occupation list would provide a short-term solution, many UK-based workers now face an "uncertain future" and needed to find work.
He stressed that businesses should be "utilising the strength of our domestic workforce".
Mr Kwarteng said the HGV drivers would not be eligible for a skilled worker visa – which would allow overseas workers to come to the UK – or be added to the Shortage Occupation List.
He added that the government had confirmed funding of up to £7,000 per apprenticeship from August for people training to be a lorry driver, while there was also grant funding to train military service leavers, ex-offenders and the long-term unemployed to move into lorry driving.
The government's furlough scheme – called the Job Retention Scheme – was brought in to protect jobs during the pandemic is due to end on 30 September.
National Farmers Union vice president Tom Bradshaw said it was "simplistic" to argue that ending furlough would lead to an increase in workers to fill the current high number of vacancies.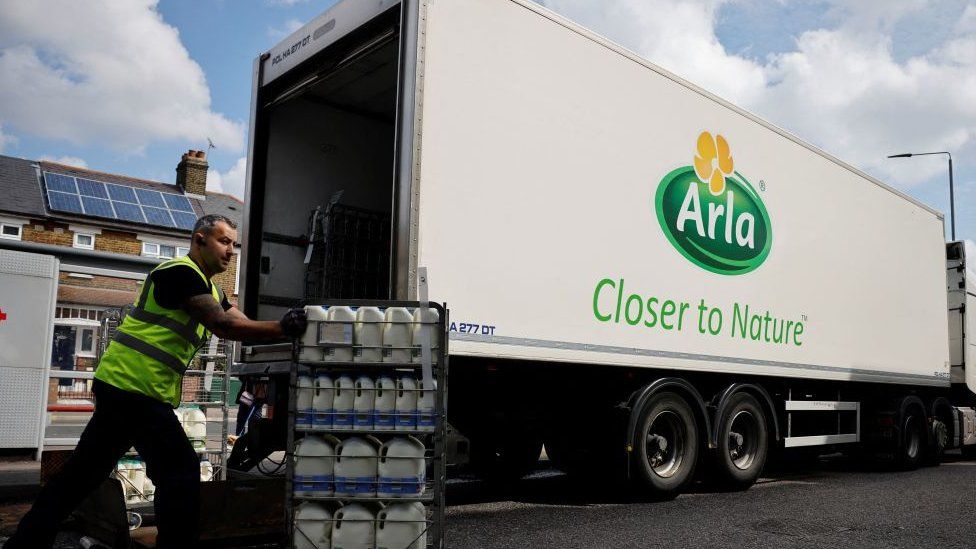 On Friday supermarket chain Morrisons became the latest company to join the growing chorus of calls for lorry drivers to be eligible for Skilled Worker visas to allow them to work in the UK.
Food producers have warned that sustained increases in wages to try to fill gaps in their workforce will result in consumers paying more for produce
Tim O'Malley, managing director at food firm Nationwide Produce, said the industry needs to make its jobs more attractive to UK workers.
He said: "If we are going to increase pay and working conditions to attract British workers then we are going to have to pay more for our food, we are going to see food price inflation."