Angus Hosking finds Josephine Bridges' leg after responding to a social media plea for help.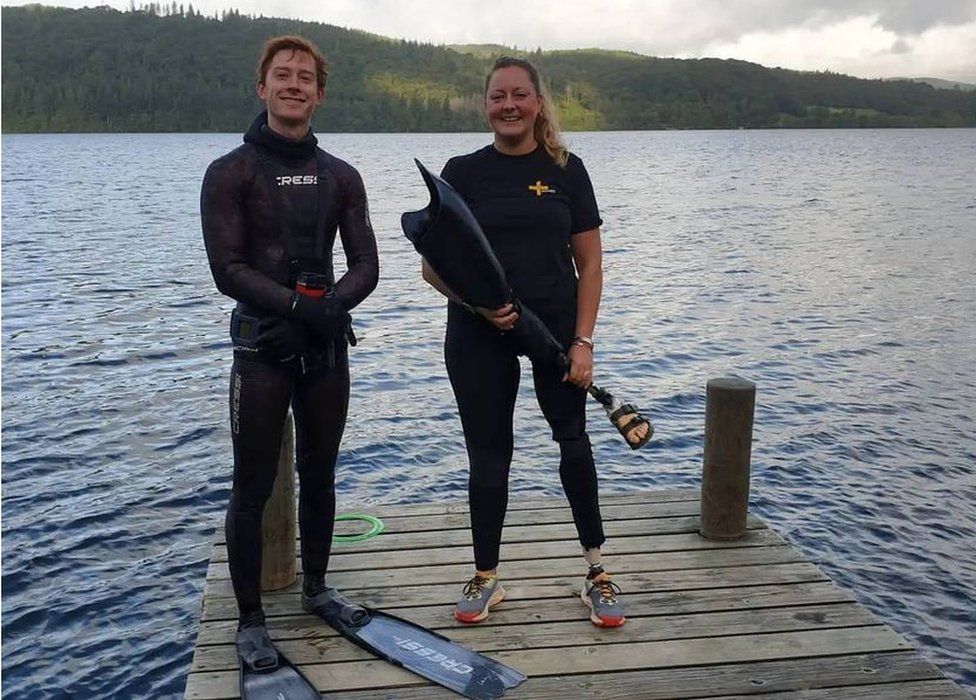 A £15,000 prosthetic leg has been retrieved from a lake after an appeal to divers for help.
Josephine Bridges, from Birmingham, lost it in Windermere in Cumbria's Lake District while swimming.
A post on social media by her sister was forwarded to Angus Hosking, founder of Lake District Diving, who is regularly called by people who have lost things in the water.
"She was pretty stunned for me to have found it," he said.
Ms Bridges lost her specialist watersports prosthetic at some point after jumping off the jetty at Millerground near Rayrigg Meadow and swimming back to dry land.
"When she got to the shore she obviously tried to stand up and couldn't, looked down, and realised her prosthetic wasn't attached to her any more," Mr Hosking said.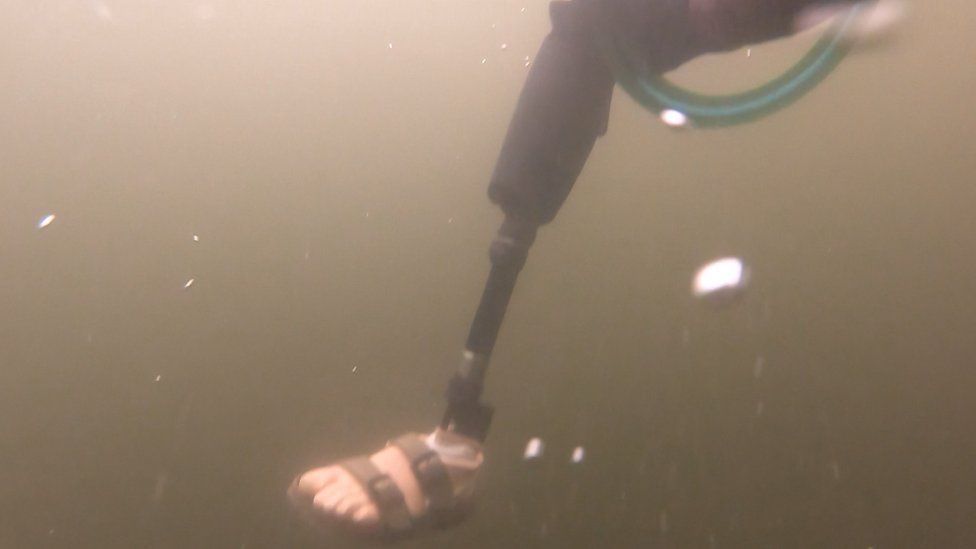 He eventually found it on the bottom of the lake about 5m (16ft) from the jetty.
Mr Hosking founded the diving group in part to clean litter from the lake.
He has recovered numerous pieces of jewellery, phones, wallets and keys but never a leg, he said.
"I love finding them for people because I really feel like I'm helping people," he said.
Ms Bridges, 31, decided to have her leg amputated in 2018 after surviving bone cancer but being left susceptible to infections and pain.
She founded the charity Positive Bones, which provides funding to people needing specialist equipment or services.

The BBC is not responsible for the content of external sites.