Nicola Sturgeon is to confirm whether Scotland will move "beyond level zero" on 9 August as planned.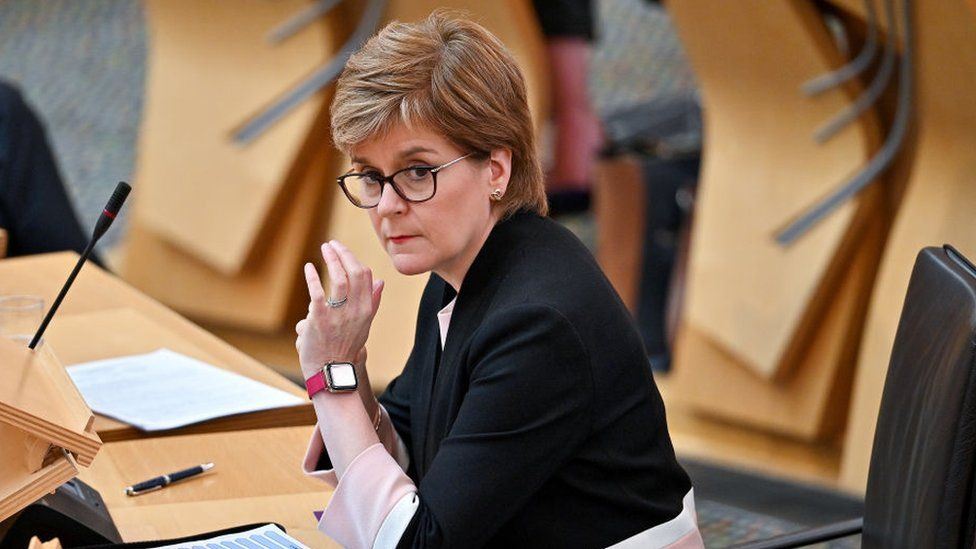 Nicola Sturgeon is to set out plans for the lifting of most legal Covid-19 restrictions in a statement to MSPs.
The whole of Scotland is currently in level zero of the virus alert system, and the first minister has said she is hopeful of going further on 9 August.
This could see physical distancing rules relaxed, the return of office working and larger crowds at events.
However, Ms Sturgeon has said some measures like the use of face coverings will remain in place "for some time".
She said people should not take progress for granted due to the faster-spreading Delta variant of the virus, saying "appropriate caution" must be taken.
An update to the way Covid measures operate in schools is expected to be included in the statement, with ministers considering changes to self-isolation requirements for pupils and whether face coverings need to be worn in classrooms.
Ms Sturgeon's cabinet will consider the latest data on Tuesday morning, with the Scottish Parliament being recalled from its summer recess to hear the outcome of their deliberations in the afternoon.
The virtual session will give opposition leaders the chance to question Ms Sturgeon on the latest developments.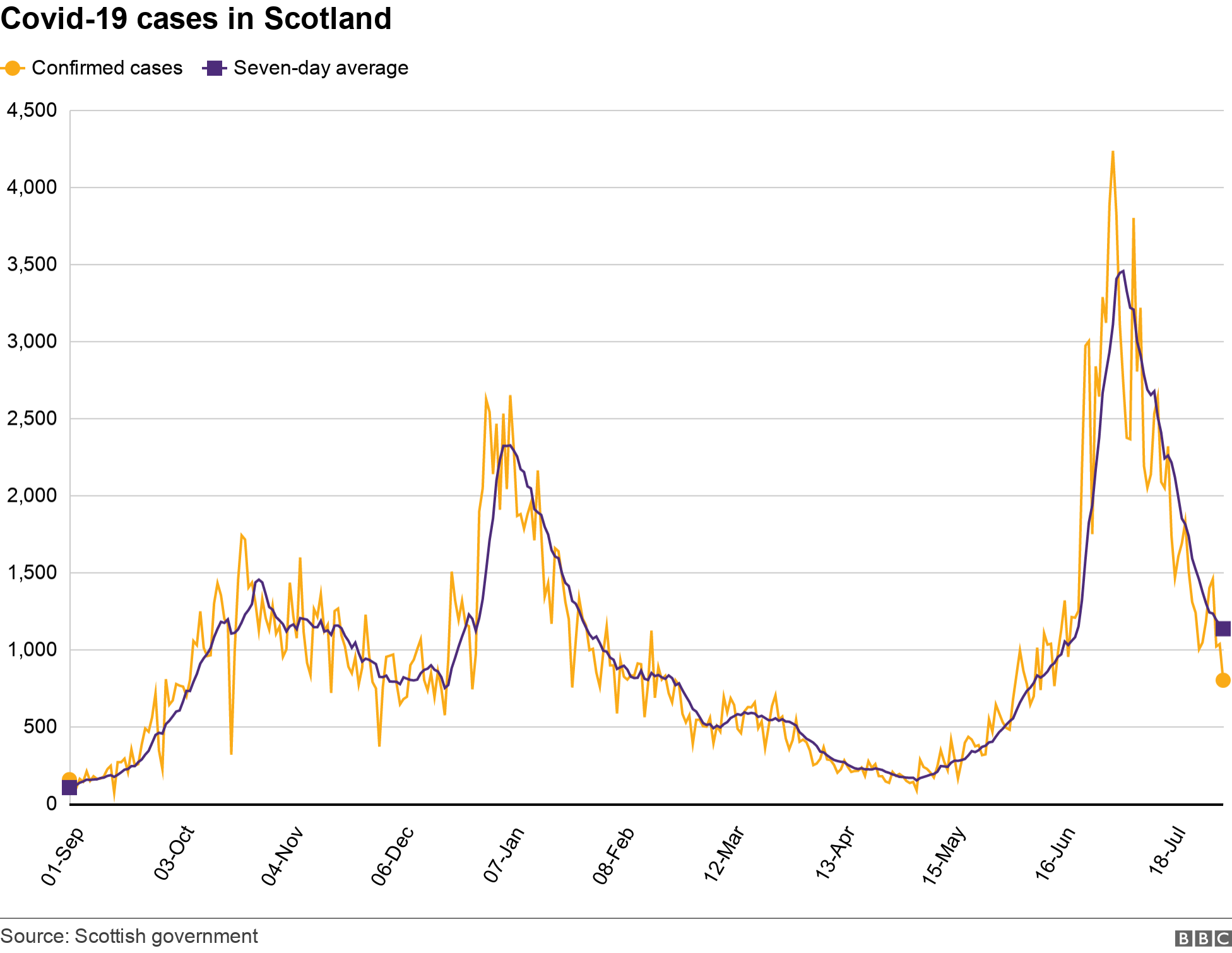 Ms Sturgeon has said Scotland is in a "much better place" than it was at the start of July, when Covid case numbers in some areas were among the highest in Europe.
As of 30 July the rolling seven-day average of new infections was at 1,153 – compared to 3,429 on the first day of that month.
The percentage of tests coming back positive has also fallen, along with admissions to hospitals and intensive care wards.
However, all of these figures are still significantly higher than they were in March, April and May, with the Delta variant driving the "third wave" of the virus above any previous peak.
At her most recent Covid briefing, Ms Sturgeon said her Holyrood statement would concern "whether and to what extent" the plan to scrap most restrictions can be enacted on 9 August.
She said some factors – such as the fall in case numbers and success of the vaccine programme in reducing deaths and serious illnesses – gave "really strong cause for optimism".
However, the first minister warned that "a sensible degree of continued caution" was needed in the period ahead to avoid "sending that progress into reverse" and endangering the most vulnerable in society.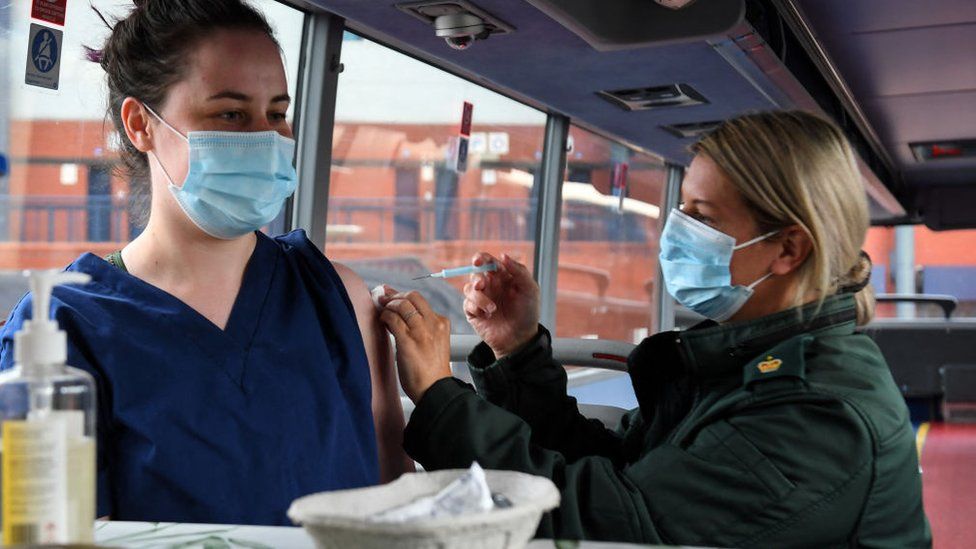 The whole of Scotland moved to level zero on 19 July, as coronavirus restrictions were eased across the UK.
Under the present rules, up to eight adults from four households can meet indoors at home, and up to 10 can meet in a pub or a restaurant – without needing to book ahead.
Up to 15 adults from 15 households can meet outdoors, and up to 200 can attend weddings and funerals – however groups of 15 must stay at last 1m (3ft 3in) apart in public spaces, meaning there are limits on some large events.
People are still being encouraged to work from home, and hospitality premises must shut at midnight while nightclubs remain closed altogether.
The move "beyond level zero" will see most of these limits dropped as Scotland shifts to a new way of dealing with the pandemic, without the need for broader restrictions on everyday life.
The Scottish government's strategic framework states that "area-based restrictions" could brought back in if needed "to avoid significant harm", for example in the event of a vaccine-resistant variant of the virus emerging.
And some blanket mitigations – including the wearing of face masks in some enclosed areas and guidance around ventilation and hand hygiene – are anticipated to remain in place for some time to come.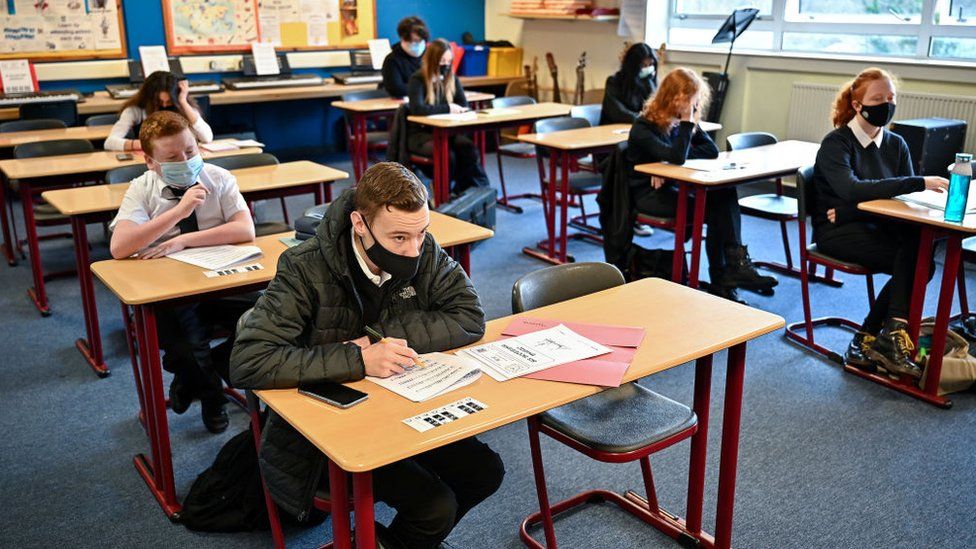 The Holyrood session will allow opposition MSPs to question Ms Sturgeon on the plans, despite the parliament being in recess for the summer.
Several parties have called for an update to rules around self-isolation in schools, with the first minister pledging to set out how this will apply to pupils before the new term starts later in August.
Scottish Conservative leader Douglas Ross said rules should be changed so that face coverings are no longer needed in classrooms, and that children identified as close contacts should no longer need to self-isolate for 10 days.
He said: "The success of Scotland and the UK's vaccine scheme overall means we can now look to move forward, cautiously but confidently, and remove almost all Covid restrictions.
"Scotland's economic recovery hinges on the SNP government moving beyond Covid restrictions – we must seize this opportunity to start rebuilding from the damage of Covid now, and not delay any longer."
Labour leader Anas Sarwar said the country was at a "crucial moment" in its exit from lockdown and the efforts to "jump start Scotland's recovery".
He called for "urgent" work to support cancer diagnostic services, an overhaul of the "struggling" contact tracing system and changes to rules around self-isolation.
He said: "We have to learn to live with the virus, but to do so in such a way that the people of Scotland, our NHS and our economy are supported and protected."
Meanwhile the Scottish Greens called for clarity on measures to protect students and staff when the new university term begins, with MSP Gillian Mackay saying ministers "must ensure there is no repeat of last year's shambolic return to campus".