More than 700 children suffered cruelty and sexual abuse at care homes in south London, an inquiry finds.
Staff and councillors in Lambeth presided over a "culture of cover-up" that led to more than 700 children in care homes suffering cruelty and sexual abuse, an inquiry has found.
The Independent Inquiry into Child Sexual Abuse strongly criticised the south London council for allowing decades of abuse in five homes.
It said abusers were able to to infiltrate homes and the foster system.
Lambeth Council has made an unreserved apology to the victims of the abuse.
The inquiry into the council, held in the summer of 2020, examined five homes – Angell Road, South Vale Assessment Centre, the Shirley Oaks complex, Ivy House and Monkton Street – dating back to the 1960s.
The Independent Inquiry Child Sexual Abuse (IICSA) report said: "With some exceptions, they [Lambeth Council staff] treated children in care as if they were worthless.
"As a consequence, individuals who posed a risk to children were able to infiltrate children's homes and foster care, with devastating, life-long consequences for their victims."
Of the 705 complaints made by former residents across three such facilities, only one senior member of staff was ever disciplined by the council, the report said.
The council was mired in corruption and financial mismanagement during the decades of abuse, according to the report, with "politicised behaviour and turmoil" dominating its culture.
The report partly blames the council's battle against the Conservative government in the 1980s, saying it sought to "take on the government" to the detriment of local services.
"During that time, children in care became pawns in a toxic power game within Lambeth Council and between the council and central government," the report added.
The IICSA is calling on the Metropolitan Police to consider a criminal investigation into why allegations of sexual abuse made by a boy, later found dead at the Shirley Oaks care home, were not passed on to the coroner by Lambeth Council in 1977.
Shirley Oaks and South Vale were found to have been "brutal places where violence and sexual assault were allowed to flourish".
Another care home, Angell Road, "systematically exposed children (including those under the age of five years) to sexual abuse," the report said.
Elizabeth McCourt, who was sexually abused at Angell Road care home, said she could not forgive Lambeth Council.
The 56-year-old told the BBC she was forced into prostitution because of the council's "negligence".
"I felt dirty, I felt ashamed and I felt like I had nobody to listen to me," she said.
"Because of what happened to me in care, and then coming out of care, I can't hold a job down… I've got a criminal record so it's very difficult for me to work."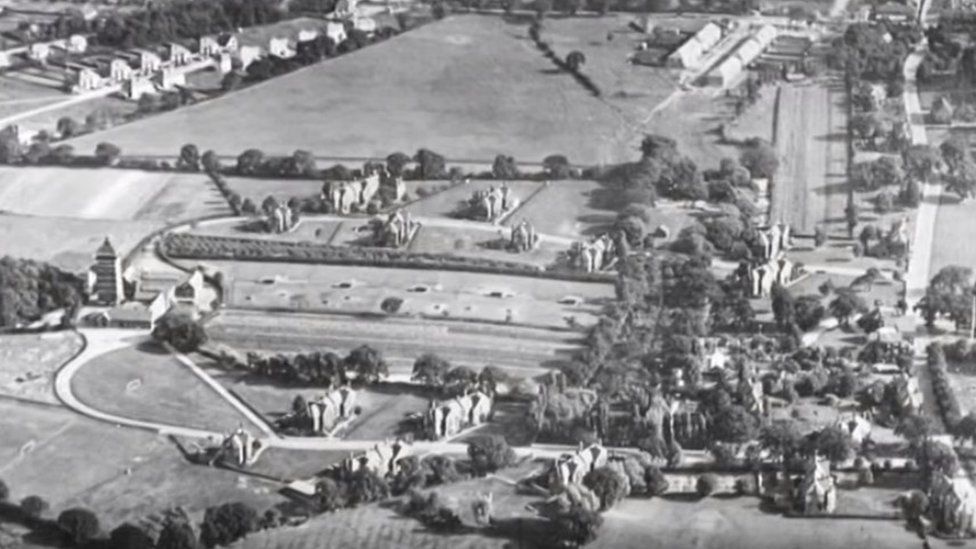 At Shirley Oaks, which closed in 1983, the council received allegations of abuse involving at least 529 residents, against 177 members of staff.
Children spent time with "social aunts" or "social uncles", volunteers who worked with children without proper vetting.
One such volunteer, Geoffrey Clarke, stayed at Shirley Oaks with regular and unimpeded access to children there from the early 1970s.
He was convicted of sexually assaulting three children in 1998, but Lambeth Council is now aware of at least 40 people who have made allegations against him.
Clarke was charged with numerous abuse offences as part of Operation Middleton, one of five police investigations into child sexual abuse linked to Lambeth Council from 1992 to the present date. Clarke took his own life before his trial.
The inquiry criticises the Metropolitan Police for its failures to follow up evidence that may have led to the identification of further offending.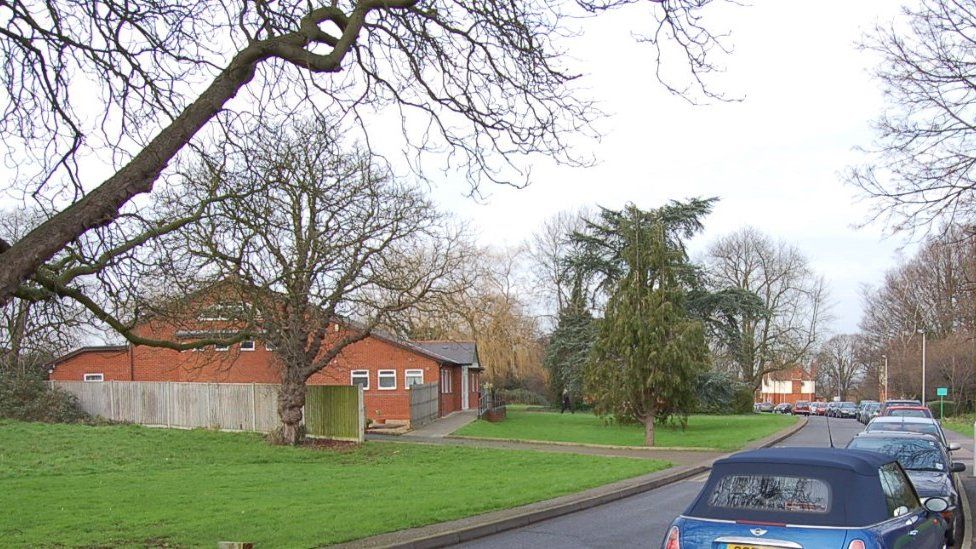 Six men have been convicted since the 1990s in connection with abuse in Lambeth.
They include William Hook, jailed for 10 years, Philip Temple, jailed for 18 years and Leslie Paul sent to prison for 13 years.
Michael Carroll was appointed to work in a Lambeth care home in 1978 despite abusing children previously in Liverpool and failing twice to declare his offences, including when applying to be a foster carer. Eventually, in 1999 he was convicted and sentenced to 10 years.
Lambeth Council has apologised to the inquiry for creating and overseeing conditions "where appalling and absolutely shocking and horrendous abuse was perpetrated".
However, while noting the apology was "fulsome", the report said the council "did not make any meaningful apology until relatively recently".
"This is despite the many investigations and inspections over 20 years which made it clear the duty of care it failed to deliver to so many child victims of sexual abuse," it added.
In 2016 Lambeth Council made an unreserved apology to victims of abuse and set up a redress scheme which promised a payment to anyone in its homes put in "harm's way".
The council has paid £71.5 million in compensation to former children's home residents, with individual payments of up to £125,000.
Additional reporting by Tom Symonds, BBC Home Affairs Correspondent