The parents of Fatuma Kadir, who travelled from Manchester to London by train, say they are in "shock".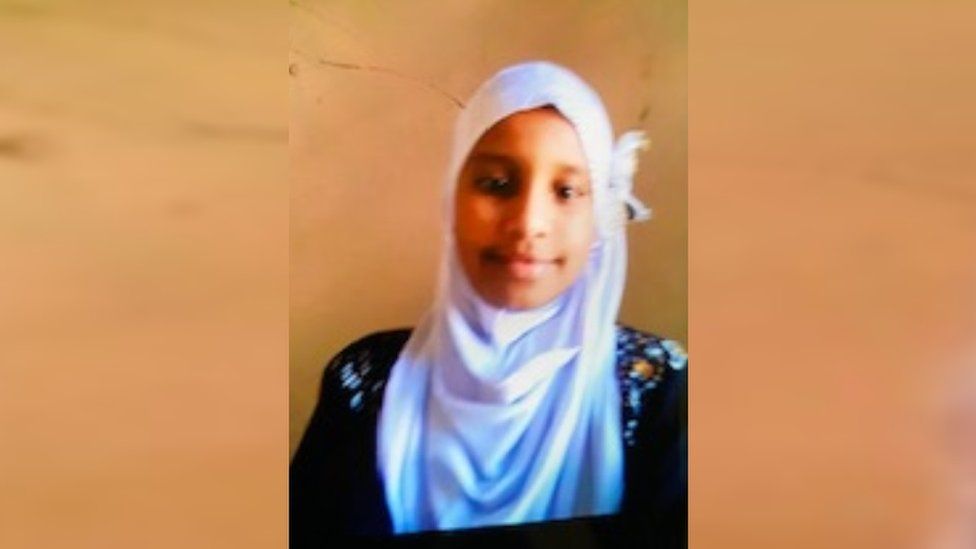 The parents of a missing 11-year-old girl said they are in a "state of shock" as police stepped up their search for her.
Fatuma Kadir left her home in Bolton on Thursday and travelled from Manchester to London by train overnight.
Her parents Asheem and Misra urged her to let them know she was OK.
"We miss you, we want you to come home. We want to at least know you're safe. You're not in any trouble. Please contact us or the police," they said.
"We are in a state of shock. We want to know where she is, who she's with, but most of all, that she's safe. Fatuma, Please come home."
Fatuma was seen boarding a train from Manchester Piccadilly at 21:27 on Thursday to Birmingham New Street before getting onto another train at 23:10 to London Euston, arriving at 01:13.
She left Euston station alone and went onto Eversholt Street towards Euston Road at 01:17.
Police believe she was at London Bridge Tube Station at 11:16am and may be in the area around Tower Bridge.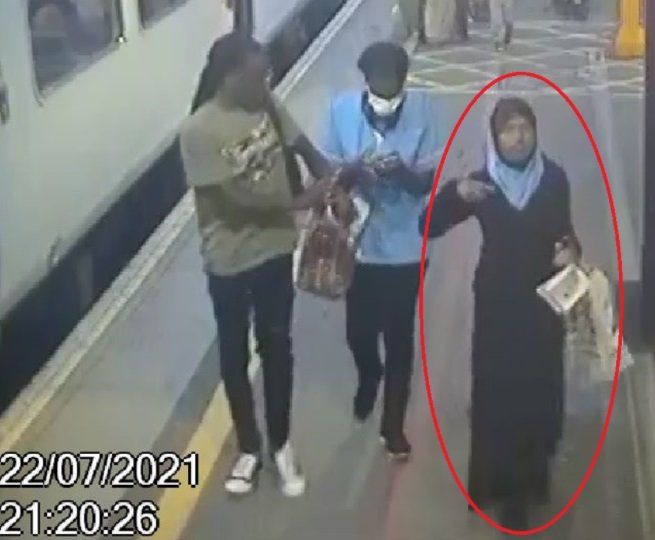 The force is also looking to trace a man and woman, who they believe were worried about Fatuma and travelled on the same train as her from Bolton to Manchester Piccadilly and then to Birmingham New Street.
Detectives think the man and woman may know where Fatuma was going after arriving in London.
Fatuma, who is described as Asian and of slim build, was last seen wearing a black headscarf and black dress.
Police say the woman, who is described as black, of slim build, was wearing a light blue tunic, black pants and black trainers with a white sole.
The woman's face was covered with a white face mask and she was carrying an orange carrier bag.
Det Ch Insp Paul Rollinson said: "We are understandably extremely concerned about the welfare of this young girl who was reported missing to us last night as it would seem extremely out of character."

The BBC is not responsible for the content of external sites.