The Northern Trust is reviewing the work of a consultant radiologist after concerns were raised.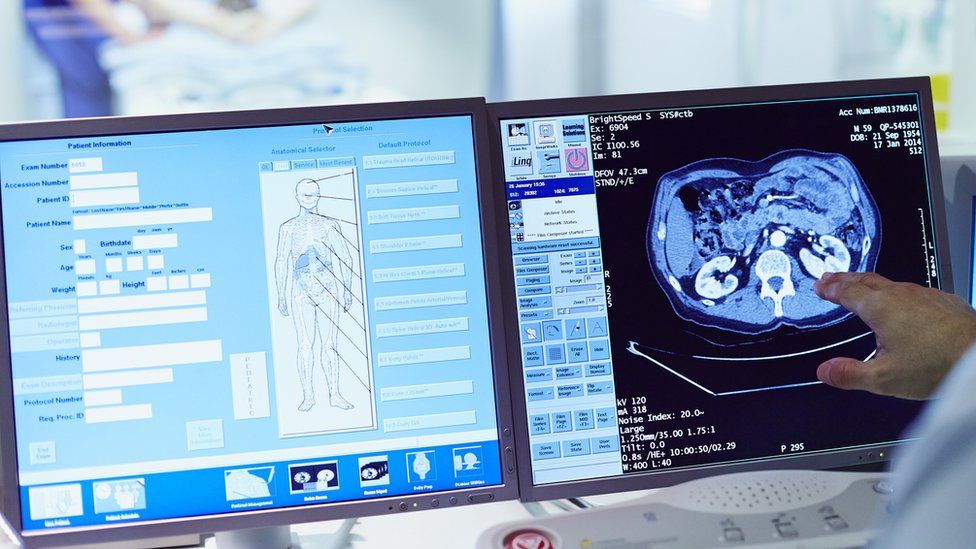 More than 9,000 Northern Trust patients have been contacted in a review of the work of a locum consultant radiologist.
The consultant was "engaged" between July 2019 and February 2020 and reported on 13,030 images in that time.
When concerns were raised by the General Medical Council, 30 CT scans were reviewed.
Following that, a full lookback review of all radiology reports issued by the locum has begun.
A radiologist analyses images such as x-rays, ultrasounds, CT scans and MRIs.
The trust is aiming to complete the review by October.
It says breast services are not affected and are not part of the review.
"We have written to 9,091 patients or the parents/guardians, where appropriate, to make them aware of the review," said the trust's medical director, Seamus O'Reilly.
"Those letters were all posted first class and should start arriving today and over the next few days. If people do not receive a letter, it means that their images are not included in the review."
Speaking to the BBC's Good Morning Ulster programme, Dr O'Reilly said the trust would be in touch with affected patients "as soon as is practically possible".
"The idea is to try and prioritise what we consider to be the high-risk images," he said.
Dr O'Reilly said the locum is understood to still be working "within the UK".
The images were all taken at Antrim Area Hospital, Causeway Hospital, Whiteabbey Hospital, Mid Ulster Hospital or the Ballymena Health and Care Centre.
The trust said no other hospitals or healthcare facilities were involved.
The images being examined include 1,100 CT scans, 300 MRI reports, more than 11,000 x-rays and 330 ultrasound reports, taken for a variety of reasons.
"We appreciate that this will be a worrying and anxious time for those who do receive a letter," said Dr O'Reilly.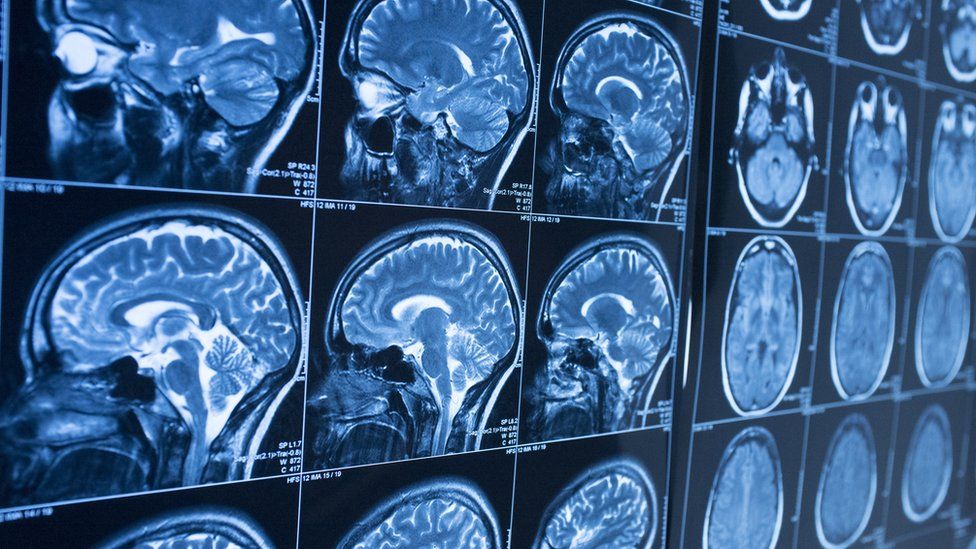 "I would stress that all of the images relating to the 9,091 patients will be reviewed, but based on our initial audit, we estimate that less than seven percent may have experienced a delay in diagnosis as a result of unsatisfactory image reporting.
"That does not mean that they will all have come to harm as a result but we will be making a further clinical assessment in each of those cases."

This is the latest in a series of reviews being carried out across the health service in Northern Ireland.
A statutory public inquiry has been ordered into the work of consultant urologist Aidan O'Brien, who retired from the Southern Trust in June 2020.
More than 1,000 patients' records were recalled.
And a consultant neurologist at the Belfast Trust is at the centre of the largest ever recall of patients in Northern Ireland.
Approximately 3,000 patients were linked to the work of Dr Michael Watt at the Royal Victoria Hospital.
The Independent Neurological Inquiry, established in May 2018, was converted to a public inquiry last year.
Belfast Trust has said he is no longer an employee.

The trust said it intends to contact all patients with information as their images are reviewed, and where necessary, further imaging or follow-up appointments will be arranged "very quickly".
Support is being provided for any patient with concerns.
A helpline is available for any patients with concerns – freephone 0800 023 4377 – and a dedicated e-mail address -radiologyreview@northerntrust.hscni.net – has been set up.