The rules for ministers taking up business roles after leaving office must be improved, Lord Evans says.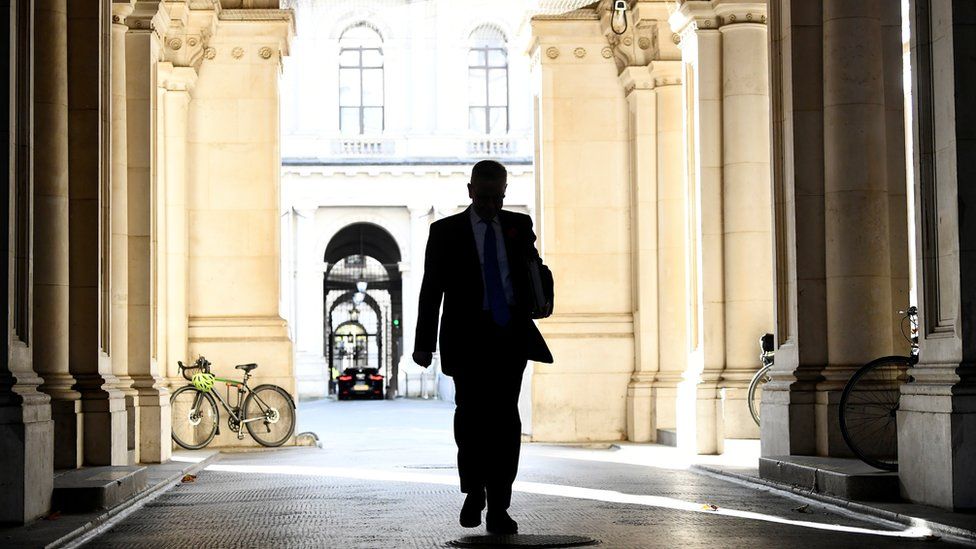 There should be greater transparency around the lobbying of ministers, the chair of the Committee on Standards in Public Life has said.
Lord Evans told the BBC the rules for ministers taking up business roles after leaving office must be improved.
In some cases, ministers should be made to wait longer than two years before taking business appointments, he said.
It comes amid sustained scrutiny of historic links between the government and Greensill Capital.
Former prime minister David Cameron has been criticised over his work lobbying senior ministers for contracts on behalf of the now-collapsed finance company after leaving Downing Street.
It has also emerged that ex-civil servant Bill Crothers joined Greensill as an adviser in September 2015 while still working for the government.
Several reviews are taking place into matters involving lobbying and the company, which collapsed after its insurer refused to renew cover for the loans it was making.
Lord Evans' committee, which advises the prime minister on ethical standards across public life in England, is to issue recommendations to No 10 on how to strengthen the role of the adviser on ministerial interests.
Speaking ahead of the publication on Monday of interim findings from his committee's review, Lord Evans told The Westminster Hour on BBC Radio 4 lobbying needed to be more visible and take place on a level playing field.
Information about lobbying of ministers was not being published by government departments regularly enough, he said, and the Cabinet Office should draw up proper guidelines on the issue.
Lord Evans said: "We need to have detail about what was discussed. Just saying 'a meeting to discuss Brexit' or whatever, that doesn't tell you anything. We need to know more about what happens.
"We need some guidelines as to the sort of material that does need to be published.
"It doesn't matter whether it's in a formal meeting or at a dinner or it's on WhatsApp. It's the fact of lobbying and the pressure being brought that needs to be visible."
Lord Evans also said there would sometimes be cases where ministers should be required to wait more than two years to take up business roles.
"Where a minister has had specific policy responsibility, there may well be cases where it's proportionate and right that they should wait a little bit longer than two years. I don't think you can legislate and say it's always got to be five years or it's always got to be four years.
"What's clear is that the current arrangements don't command public confidence and they need to be improved."

Government document setting out "expected standards" of behaviour in office, which include "consideration and respect" for civil servants and other colleagues
Ministers are normally expected to resign if they are found to have broken the code
Ministers who have stepped down include Liam Fox, over taking a friend and lobbyist on official trips, and Mark Field, who grabbed a climate protester
The code has existed since World War Two but was not made public until 1992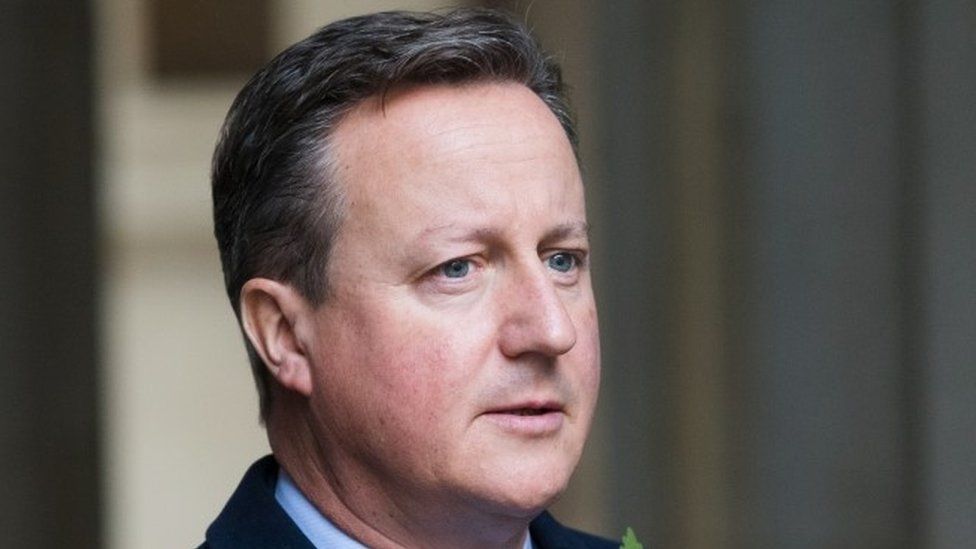 Mr Cameron tried to persuade ministers last year to allow Greensill, who employed him as an adviser, to join a scheme called the Corporate Covid Financing Facility.
This would have allowed the company to issue loans, insured by the government, to help firms through the pandemic.
However, he and the company's founder, Lex Greensill, were unsuccessful in their attempts.
Addressing the Treasury Committee last month, Mr Cameron said he had not broken any rules but admitted he should have used "only the most formal" means, such as a letter, to make contact.
Asked if he was shocked at the extent of lobbying in the Greensill case, Lord Evans said: "I was surprised. It didn't look to me to be appropriate that that level of intervention should be going on without it having been properly declared."
The full interview with Lord Evans will be broadcast on the Westminster Hour on BBC Radio 4, this Sunday at 22:00 BST.