Scotland's first minister says she intends to remain in the job for the full parliamentary term.
Scotland's first minister has dismissed speculation about her future by saying she has "no intention of going anywhere".
Nicola Sturgeon said rumours she might soon be looking to leave frontline politics were "wishful thinking" by her opponents.
And she said she would continue to govern as first minister for the full term of the Scottish Parliament.
Ms Sturgeon has served as first minister since 2014.
She was re-elected in May after the SNP won the Scottish Parliament election with a record share of the vote.
But she has regularly spoken about the emotional toll of leading the country through the Covid pandemic, leading to rumours that she may have one eye on her life after politics.
Speaking to BBC political editor Laura Kuenssberg ahead of the SNP's autumn conference, which begins on Friday, Ms Sturgeon said she intended to remain as first minister for the full five-year parliamentary term.
Referring to speculation about her future, she said: "It is almost as if my opponents have concluded they can't beat me or remove me from office themselves, so they're kind of crossing their fingers and hoping that I'll remove myself from office.
"But they are going to be really disappointed because I'm going to be around a lot longer.
"I was elected seven months ago, having asked people in Scotland to put their trust in me for a five year term as first minister.
"They gave me that trust and they re-elected me. We face serious times as a country and I intend to fulfil that mandate."
Ms Sturgeon, who is 51, added that she has "no intentions of going anywhere right now as first minister", but that she hoped to still be "relatively young when I get to the point of contemplating other things".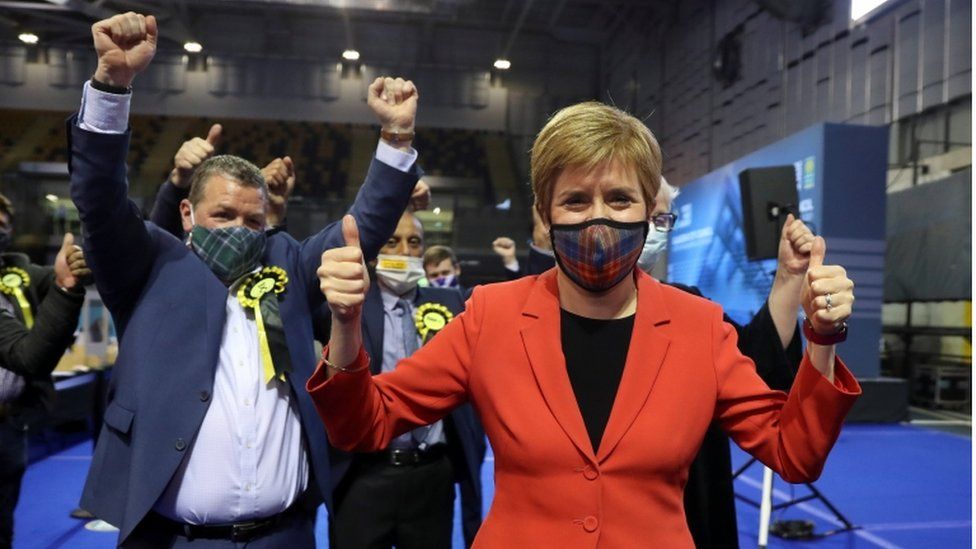 The SNP's manifesto ahead of the election said it would hold a second referendum on independence by the end of 2023, Covid permitting.
Ms Sturgeon said she would be taking the "necessary steps" to ensure that happens, with the Scottish government having recently resumed its plans for indyref2 after putting them on hold at the start of the pandemic.
She said this would include publishing a referendum bill in the Scottish Parliament.
The Scottish government will also set out the "advantages and opportunities of independence", which Ms Sturgeon said would include "how we will navigate some of the more difficult issues".
Ms Sturgeon said Scotland must decide what kind of country it wants to be after the pandemic is over, but stressed she does not want a referendum to be held "while we are still worrying about face coverings and testing ourselves every day".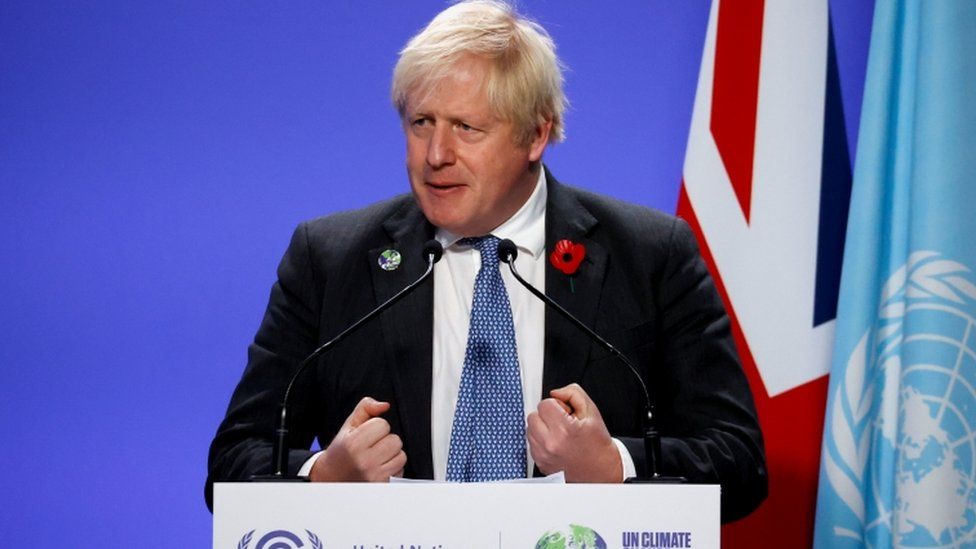 She said she hoped the country would be out of the "acute" phase of the pandemic early next year, and that people's minds would be turning to the "positive, optimistic task of how do we build a better country, how do we build a fairer, more equal, more prosperous country for the future".
The first minister added: "That means for Scotland getting to choose who's making these decisions, not having somebody like Boris Johnson imposed on us and deciding for ourselves."
The UK government has said the question of Scottish independence should not be on the table while the country is still dealing with the pandemic, with the prime minister saying it would be "irresponsible and reckless" to do so.
And it has pointed to the UK-wide schemes such as the vaccine rollout and furlough as evidence that Scotland is better off as part of the UK.
Opinion polls have suggested that Scotland remains split almost 50-50 on the question of independence – although support for remaining in the UK has been slightly ahead on average over the past six months.
Ms Sturgeon acknowledged that her side of the debate has "still got a job to do" to persuade a majority of Scottish voters that the country should become independent.
She added: "I think we are much closer to that than ever before, but are we there yet? No."