He entered politics as a part-time assistant in Edwin Poots' office – now he will be first minister.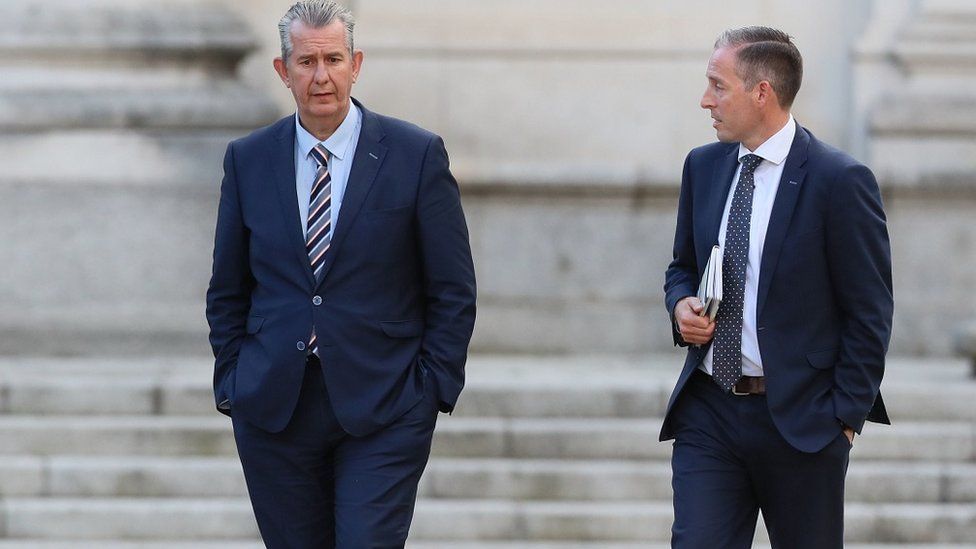 Paul Givan has already boldly gone where no DUP first minister has ever gone before. He's been to a Sinn Féin Ard Fheis (annual conference).
The year was 2008. His friend, Edwin Poots, had just been sacked as minister for culture arts and leisure, and so Mr Givan lost his job as special adviser.
He went to work for a trade organisation and ended up on one of the many stands at Sinn Féin's annual conference at the RDS in Dublin.
It was an unlikely place for a rising politician from the DUP's right wing to find himself.
And it never happened again.
He was co-opted in 2010 as an MLA for the Lagan Valley constituency, replacing the local MP Sir Jeffrey Donaldson.
And once again he will find himself at close quarters with Sinn Féin – with potentially much bigger consequences.
Paul Givan has said his first contact with politics was working as a part-time assistant in Mr Poots' constituency and Stormont offices.
He became involved in the DUP after listening to an Ian Paisley speech at an anti-Agreement rally in Kilkeel, County Down.
He's been associated with the so-called Paisley wing of the party ever since.
But it was his appointment as minister for communities in May 2016 that really catapulted Paul Givan into the public eye.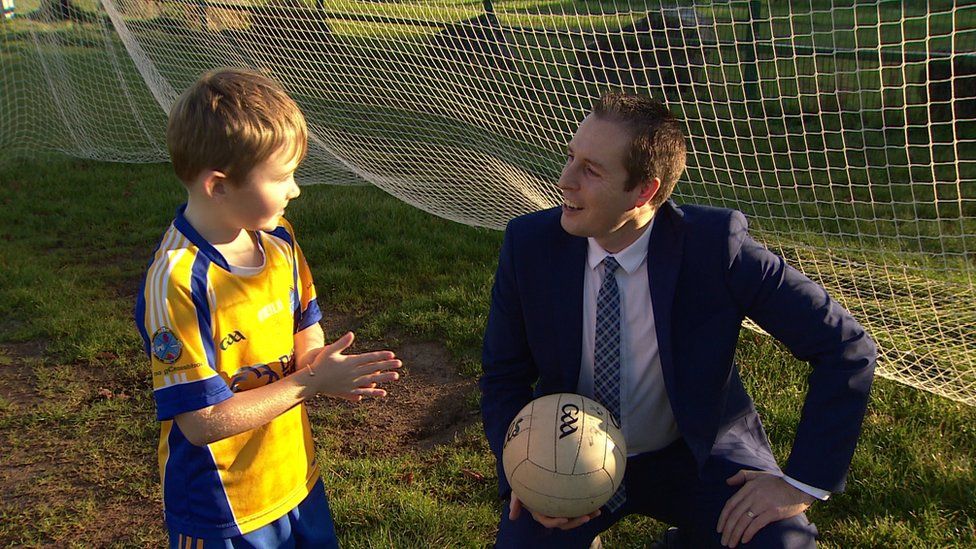 The email informing employees of the decision was signed off "Happy Christmas and Happy New Year".
Paul Givan soon reversed the decision but it was too late.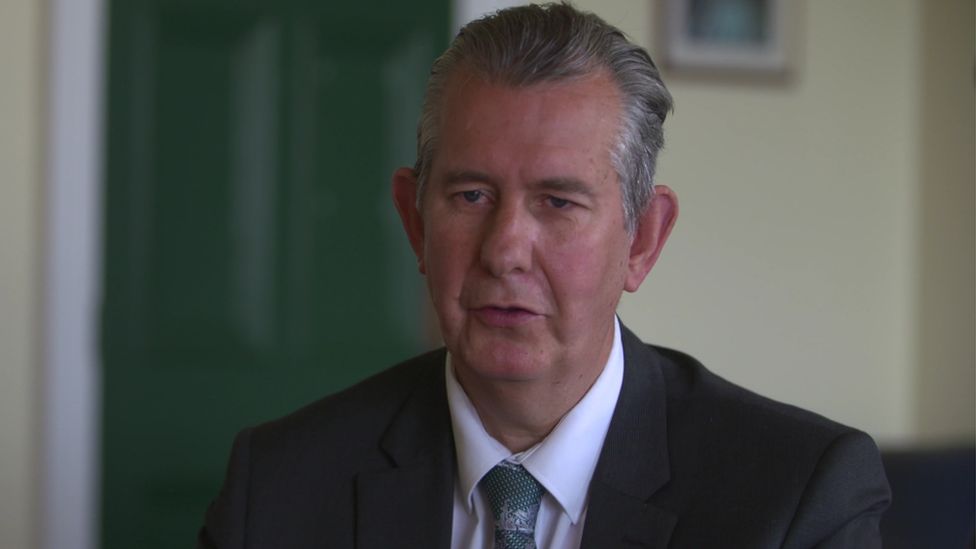 Paul Givan has a strongly socially conservative streak in common with his new party leader.
The prospect of having to drop the bill should he be offered a ministerial post is said to have made him think twice.
But it's thought there's a precedent for allowing the bill to proceed, even if it might have to be transferred to another MLA's name.
There's no doubt his role as first minister will be a daunting challenge.
Some believe that before Mr Givan's election can be confirmed, Sinn Féin – which can block the appointment – will seek guarantees on some of the things promised in the New Decade, New Approach deal especially Irish language legislation.
Prof Jon Tonge, of Liverpool University, said Mr Givan's "room to manoeuvre is very limited".
"He can't really renege on plans to introduce Irish language provisions because there's always the risk that Sinn Féin would walk away from the institutions and trigger an early election," he said.
"The risk for Paul Givan is that he has the shortest first ministership in Northern Ireland's political history.
"Basically he will have to tango with Michelle O'Neill here if he's going to survive in office until the next assembly election."
If the polls are to be believed the DUP is highly unlikely to emerge as the largest party after that election, whenever it takes place.
Paul Givan can't afford to worry about any of that right now.
First he has to actually become the first minister, providing Sinn Féin agrees to nominate a deputy first minister.
And if that happens he can at least say that, at 39, he was the youngest first minister – however long he lasts in office.