The cabinet secretary is also expected to be questioned about the row over lobbying in Westminster.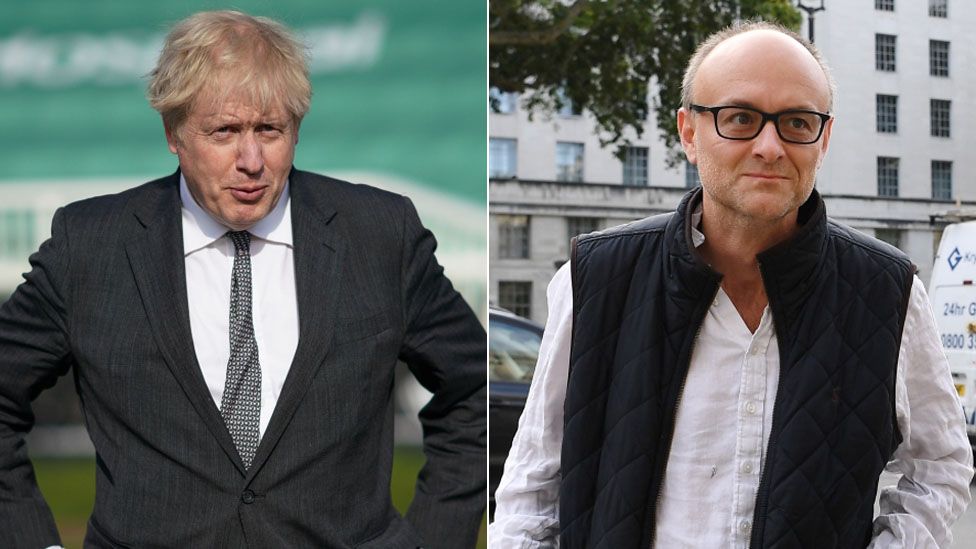 The UK's most senior civil servant will be questioned by a committee of MPs later about claims of impropriety made by ex-No 10 adviser Dominic Cummings.
Cabinet Secretary Simon Case is expected to be asked about allegations the PM considered halting a leak inquiry in case it implicated his fiancee's friend.
No 10 says this is "absolutely false".
Mr Case is expected to say the inquiry into the leak of plans for a second lockdown last autumn is ongoing.
He is also expected to face questions about lobbying rules during the appearance before the Commons Public Administration and Constitutional Affairs Committee.
Meanwhile, Labour is maintaining pressure over the funding of refurbishments to the prime minister's Downing Street flat, saying questions remain over how the work was paid for.
Its lawyers have written to the Electoral Commission, which examines party funding rules, asking for a full inquiry, saying it is "incontrovertibly in the public interest".
Shadow education secretary Kate Green told BBC Radio 4's Today programme they were "very troubling allegations" which went to "the heart of ethics and integrity in our government".
She added that the issue was "distracting" the government from "getting on with the right priorities for the country because they are busy fighting amongst themselves".
In his blog, Mr Cummings also denied being the source of a leak last year ahead of the second Covid lockdown in November. An investigation was launched after briefings to the press led Mr Johnson to announce England's lockdown earlier than planned.
Mr Cummings said an inquiry at the time found that neither he nor the then-Downing Street director of communications, Lee Cain, had been responsible.
The former adviser claimed Mr Johnson had considered stopping the inquiry because it could "cause very serious problems with Carrie [Symonds – the PM's fiancee]".
In response to Mr Cummings' claims, a Downing Street statement said: "The prime minister has never interfered in a government leak inquiry."
Lord Barwell, who was Theresa May's chief of staff when she was prime minister, said he was "surprised" at how long the inquiry into the leak was taking.
He told the Today programme that, from his own experience, when the PM asks for an inquiry "the authorities are able to put evidence together pretty quickly".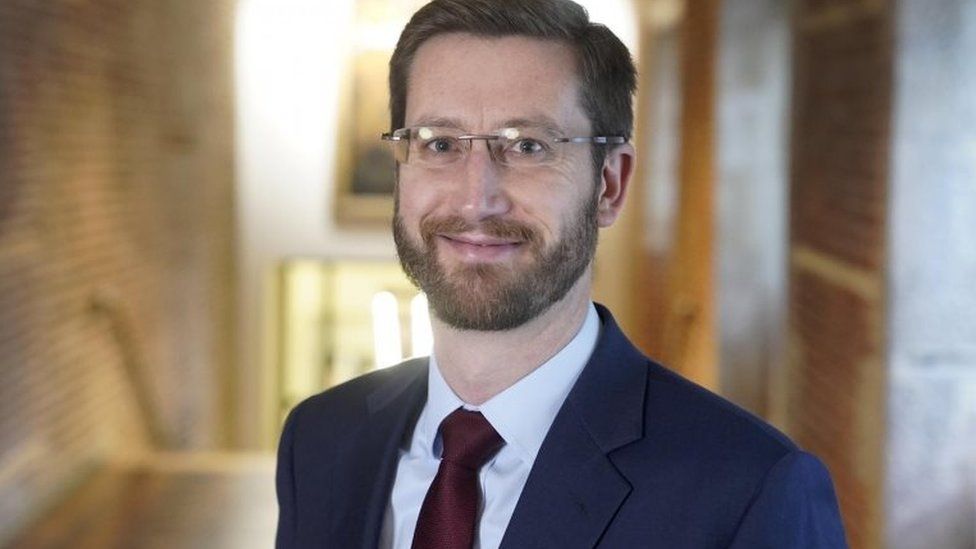 Mr Cummings claimed he advised the PM his flat renovation plans were "unethical, foolish, possibly illegal and almost certainly broke the rules on proper disclosure of political donations if conducted in the way he intended".
Mr Johnson lives in the flat above 11 Downing Street with Ms Symonds – a move echoing a number of his predecessors as it is bigger than the accommodation above No 10.
In March, Downing Street dismissed as "speculation" suggestions that refurbishments on the flat last year would be paid for by Tory donors through a charity set up for this purpose, amid reports that the costs had spiralled out of control.
A No 10 spokesperson said: "At all times, the government and ministers have acted in accordance with the appropriate codes of conduct and electoral law."
And Cabinet Office Minister Lord True told the House of Lords on Friday that "any costs of wider refurbishment in this year have been met by the prime minister personally".
Trade Secretary Liz Truss, told the BBC's Andrew Marr Show on Sunday that Mr Johnson covered the renovation costs for his Downing Street flat "from his own pocket".
But she did not answer repeated questions on whether a Tory party donor initially provided the money to him.
Donations and loans to political parties of more than £7,500 must be reported to the Electoral Commission, which said it was having "discussions with the Conservative Party", but had not yet launched an investigation.
The government said "due diligence is carried out on every contract".