Matt Hancock tried to bypass the education secretary to close schools during Covid, messages show.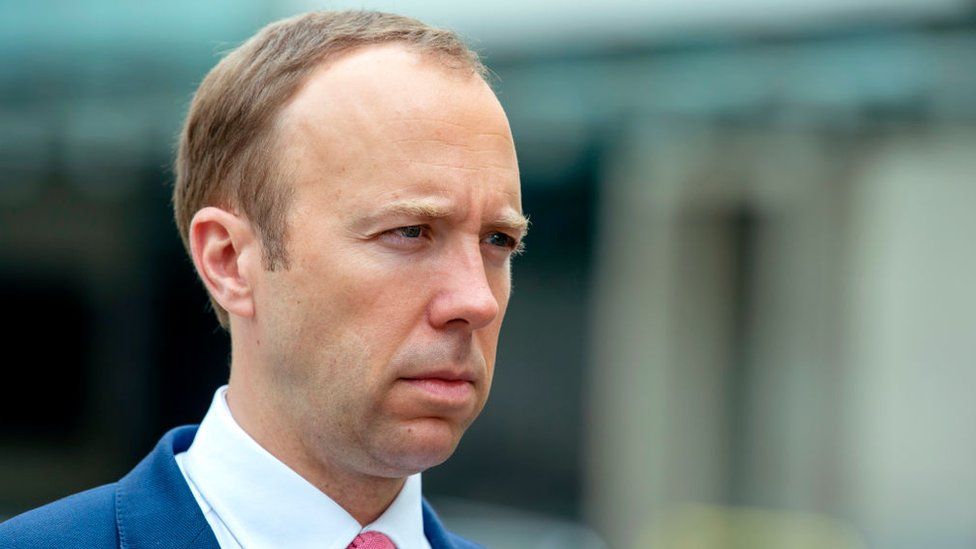 Former health secretary Matt Hancock tried to bypass the education secretary to have schools closed in December 2020, The Daily Telegraph has reported.
In leaked WhatsApp messages, Mr Hancock described Sir Gavin Williamson battling "tooth and nail" to keep schools open, a policy he disagreed with.
Primary schools returned on 4 January 2021, only for the closure of all schools to be announced that evening.
It comes amid a slew of stories related to education resulting from the leaks.
The Telegraph was passed more than 100,000 messages sent between ministers and officials during the pandemic by journalist Isabel Oakeshott.
A vocal critic of lockdowns, Ms Oakeshott obtained them while helping Mr Hancock write his book, Pandemic Diaries. The journalist has said she broke a non-disclosure agreement to release the messages because they are "in the public interest".
The BBC has not seen or independently verified the WhatsApp messages nor the context in which they were sent.
A spokesperson for Mr Hancock said the leaks offer "partial accounts, obviously spun with an agenda".
One exchange on 28 December 2020 appears to show Mr Hancock messaging an aide during a video meeting with then-Prime Minister Boris Johnson to discuss rising Covid cases.
At that point, the plan was for all primary schools to return as normal in January, and for the opening of secondary schools to be delayed by two weeks to allow time for mass testing to be set up.
Mr Hancock describes Sir Gavin as battling "tooth and nail" to keep schools open and "going absolutely gangbusters" over the issue.
"He's freaking out. You can tell he isn't being wholly rational… just by his body language", Mr Hancock's aide, Emma Dean, wrote.
"I'm having to turn the volume down", Mr Hancock responded.
Later, having apparently failed to persuade the prime minister that schools should stay shut, Mr Hancock wrote: "The next U-turn is born."
He then adds: "I want to find a way, Gavin having won the day, of actually preventing a policy car crash when the kids spread the disease in January. And for that we must now fight a rearguard action."
Mr Hancock then contacted Dan Rosenfield, Mr Johnson's chief of staff, to discuss how to "avoid the car crash we have just set up for January".
In an exchange on 1 January, as Covid cases continued to rise, Mr Hancock described Sir Gavin as having had to eat "a lot of humble pie".
On 3 January, the prime minister repeatedly insisted that "schools are safe" on BBC One's Andrew Marr Show.
But the next day, hours after pupils returned to the classrooms, he announced the closure of all schools and colleges, as they "may act as vectors for transmission".
Unions 'just hate work'
Messages between Mr Hancock and Sir Gavin in May 2020 also show them discussing a shortage of personal protective equipment (PPE) for schools.
Sir Gavin said he wanted to make sure the PPE was provided so that schools "can't use [the shortfall] as a reason not to open" and that some would want to use it as "an excuse to avoid having to teach".
That October, Sir Gavin announced that A-level exams would be delayed by several weeks, a shorter period than some teaching unions had called for.
"Cracking announcement today," wrote Mr Hancock to Sir Gavin. "What a bunch of absolute arses the teaching unions are."
Sir Gavin replied: "I know they really really do just hate work."
Mr Hancock responded with some emojis of a person laughing and another of a dart hitting a bullseye.
In a statement, the Association of School and College Leaders (ASCL) said the "sneering exchange" showed "an appalling lack of respect for teachers".
"We constantly had to sense-check and disentangle the reams of confused guidance they issued, and were often wrong-footed by bizarre policy decisions which were then followed by an inevitable U-turn."
Writing on Twitter following the publication of the texts, Sir Gavin said he wanted to "clarify that these messages were about some Unions and not teachers".
"I have the utmost respect for teachers who work tirelessly to support students," he wrote. "During the pandemic, teachers went above and beyond during very challenging times."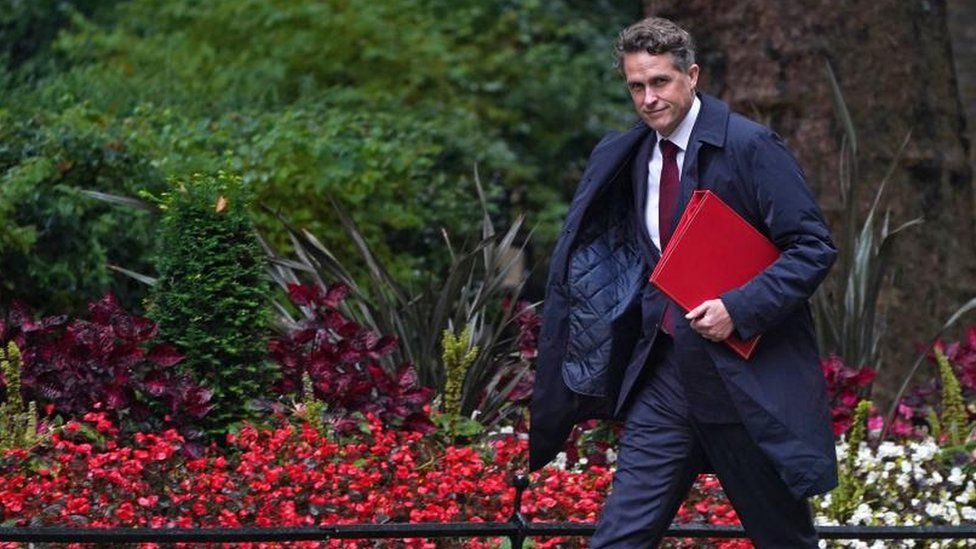 Pupils 'sent home with false positives'
Other leaked messages purportedly showed that children who tested positive for Covid-19, but may not have actually had the disease, were sent home anyway because officials did not want to "unpick" a policy that had already been written.
When schools returned after the third lockdown in March 2021, government policy said that a child who tested positive with a lateral flow test should isolate for 10 days, even if they later tested negative with a PCR, a more reliable test.
Mr Hancock asked advisers to look into the issue but was told that the policy had been "written and distributed and schools prepared" and that it would be "difficult to unpick now".
Only three weeks later, on 30 March, the policy was indeed "unpicked", and schools were told that a positive lateral flow test should be confirmed by a PCR.
A spokesperson for Matt Hancock said: "These are partial accounts, obviously spun with an agenda. They show Matt was focussed throughout on saving lives. The right place for a full assessment is the Inquiry".
Face mask row
The leaks also appear to show that an August 2020 change in government policy requiring secondary pupils in England to wear face masks was introduced mainly to avoid a row with the Scottish government.
England's chief medical officer, Sir Chris Whitty, had reportedly been ambivalent about the need for the measure. Following its introduction in Scotland, Mr Johnson posted in a WhatsApp group asking whether UK government would need to change its stance.
Downing Street's director of communications, Lee Cain, warned that "nervous parents would freak out" if Scotland's example was not followed, while Sir Chris said there were no strong reasons for or against the policy, and that the issue was "not worth an argument".