The government is to take more time to examine a £150m scheme to redevelop Leeds Bradford Airport.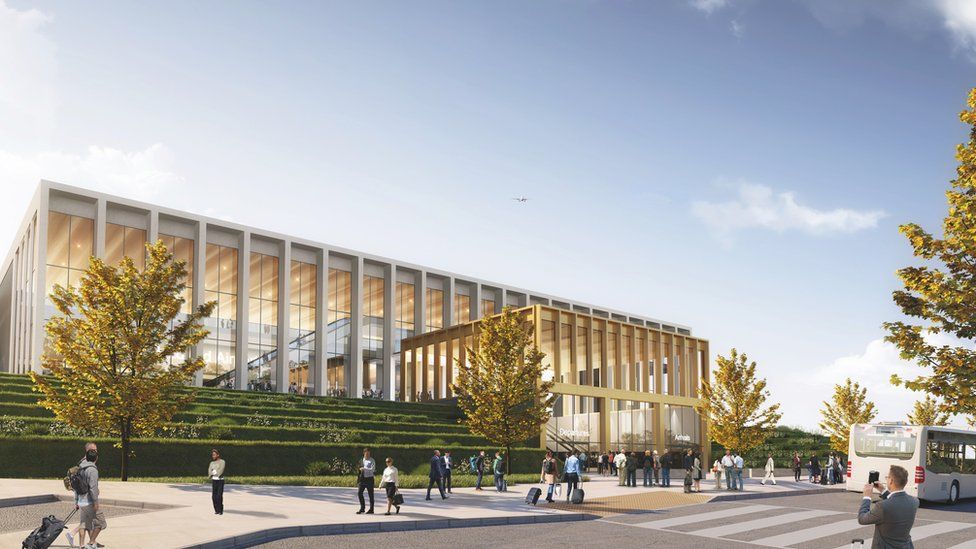 A £150m proposal to redevelop Leeds Bradford Airport has been delayed to allow Communities Secretary Robert Jenrick more time to consider it.
Plans to demolish existing buildings and build a new terminal were approved by Leeds City Council in February.
But that decision was referred to the government after objectors said it would contribute to climate change.
The government said it needed time to allow for "proper consideration" of requests for the plan to be called in.
A date for a final decision has not been set, but the Ministry of Housing, Communities and Local Government has put in place an order which prevents Leeds City Council from granting planning permission without special authorisation.
Leeds Bradford Airport said the new terminal was not an expansion as it could already expand passenger numbers with its existing facilities.
It added that the replacement building would be a more efficient and sustainable development helping it to achieve its carbon net-zero goals by 2023.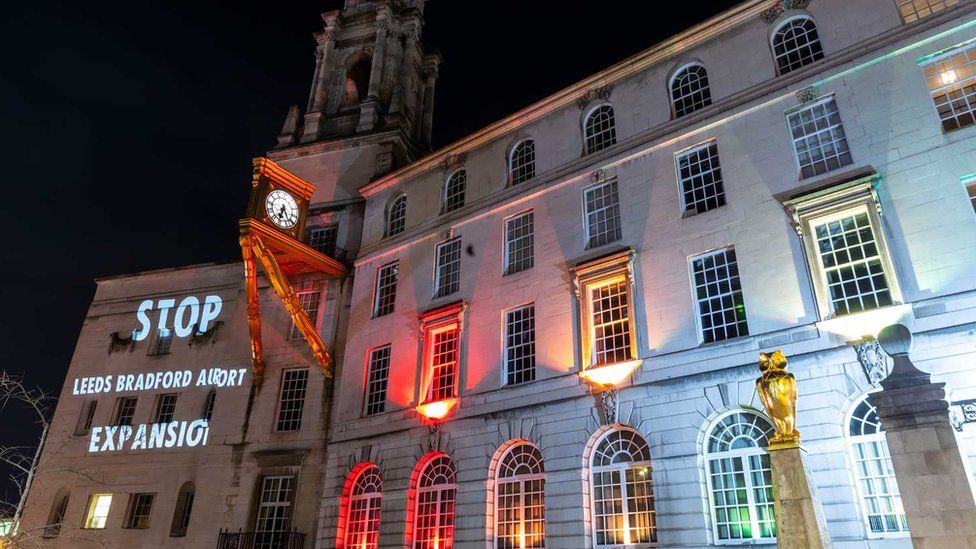 A spokesman for Leeds Bradford Airport said: "We acknowledge the deadline extension and hope the Secretary of State for Housing, Communities and Local Government will uphold Leeds City Council's approval for our replacement terminal, which will deliver thousands of new jobs and support the region's economy."
The airport estimates the project will support 12,650 permanent jobs across the Leeds City Region, as well as creating 850 construction-related jobs.
Environmental campaigners Greenpeace said the delay was a sign the government was "starting to clock the catastrophic impacts of this proposed expansion".
Rebecca Newsom, Greenpeace UK's head of politics, said: "But we're just months away from hosting critical global climate talks, and this climate-wrecking mega project is clearly incompatible with our plans to cut emissions, so why only delay the decision and not just call it in now?"
Meanwhile, in a tweet, the Group for Action on Leeds Bradford Airport, said: "No airport anywhere should expand. Delaying this decision is good news."


Mr Jenrick's decision to – in effect – kick this local issue into the long grass has national significance because seven other airports as well as Leeds Bradford also want to expand their operations. They'll all be less optimistic now.
To be clear, the Leeds plan isn't dead. But it doesn't bode well for the airport that Mr Jenrick says he needs more time to decide whether to kill it or not.
His note to the airport didn't spell out his reasoning, but it's reasonable to assume Mr Jenrick wanted to avoid another bruising like the one he suffered recently after tacitly approving a plan for a coal mine in Cumbria.
So when will we get a final ruling? The government won't say, but my guess is we'll have to wait for the government's transport decarbonisation strategy due in the coming months that will show how all emissions from transport can be reduced.


The BBC is not responsible for the content of external sites.