Harry and Meghan have given Oprah Winfrey an exclusive interview, which will be shown in the UK on Monday.
More than a year has passed since the Duke and Duchess of Sussex announced they would "step back" from being senior members of the Royal Family.
Now living in the US, Prince Harry and Meghan have officially stepped down from their roles, and have recorded an extended interview with chat show host Oprah Winfrey.
Why has the interview become controversial, and are they still members of the Royal Family?
Chat show host Oprah Winfrey attended the Duke and Duchess's wedding in 2018 and is thought to live near them in California.
Her interview with the couple will air in the US on Sunday, and in the UK on ITV on Monday at 21:00 GMT.
It is likely to contain details about their experiences of life as working royals together, before they stepped down and moved to live in the US.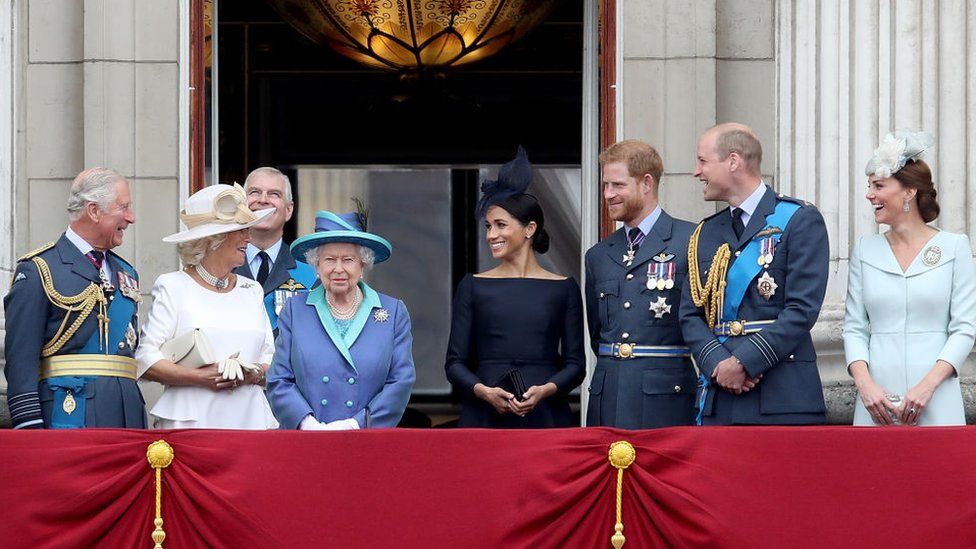 "I don't know how they could expect that, after all of this time, we would still just be silent if there is an active role that The Firm is playing in perpetuating falsehoods about us," Meghan tells Oprah in an advance clip of the interview, released by broadcaster CBS.
"The Firm" is a term which the Royal Family is said to use about themselves.
The timing of the broadcast has come in a tumultuous period for the Royal Family.
Prince Philip, Harry's grandfather and the Queen's husband, remains in hospital, where he has been undergoing a procedure for a heart condition.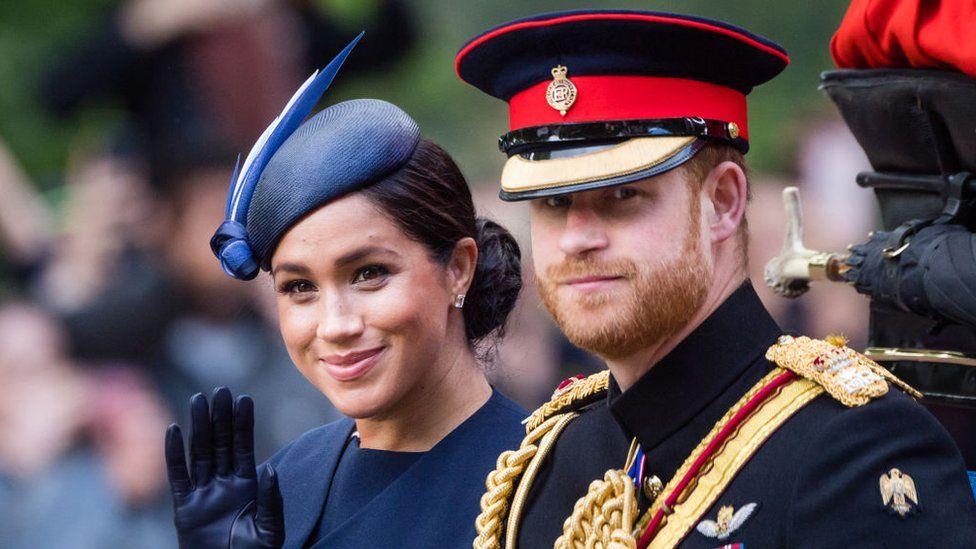 Days before the interview was due to air, the Times newspaper published a report saying that Meghan faced a bullying complaint when she was a working royal. The complainant says she drove two personal assistants out of the household and undermined the confidence of a third staff member.
Her spokesman said the duchess was "saddened" by the "latest attack on her character".
The Queen rarely speaks about personal topics herself, and previous occasions when royals have publicly spoken about their private lives and family relationships have rarely gone down well with the palace.
Prince Harry and Meghan have had an antagonistic relationship with the British press since the start of their relationship. Meghan recently won a privacy case against the Mail on Sunday newspaper over its publication of extracts from a handwritten letter to her father.
Yes, but they are not working royals.
Senior members of the Royal Family are expected to undertake official duties on behalf of the Queen, such as representing the Crown on tours overseas, spearheading national events and supporting charities and organisations.
At the beginning of 2020, the couple announced that they intended to "step back" from these duties alongside their move to North America, with plans to review the arrangement after 12 months.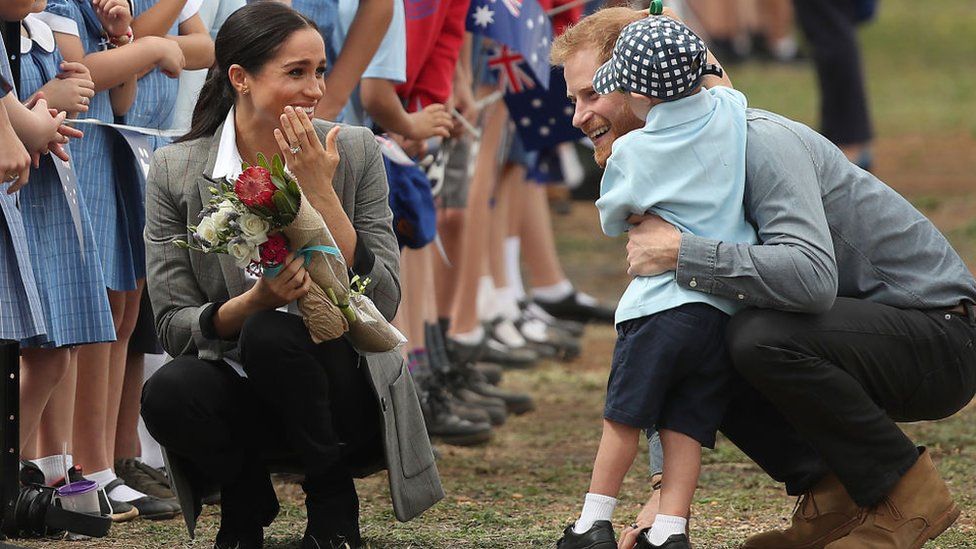 In February this year it was confirmed the Duke and Duchess would step down permanently, with the Queen issuing a statement to say they would no longer "continue with the responsibilities and duties that come with a life of public service".
This means they must return their honorary military appointments and royal patronages, which will be shared out among working members of the Royal Family.
They will keep the titles of Duke and Duchess of Sussex – bestowed on them by the Queen – but no longer be addressed as His/Her Royal Highness.
Harry is still a prince as he was born into the title, and he remains sixth in line to the throne behind his father, older brother and nephews and niece.
When Prince Harry met Meghan in 2016, she was an actress in the successful US drama Suits. They are thought to have been introduced by a mutual friend, and to have bonded over their philanthropic work.
They announced their engagement in 2017, and married at Windsor Castle the following year in a televised ceremony watched by 18 million UK viewers, and many millions more around the world.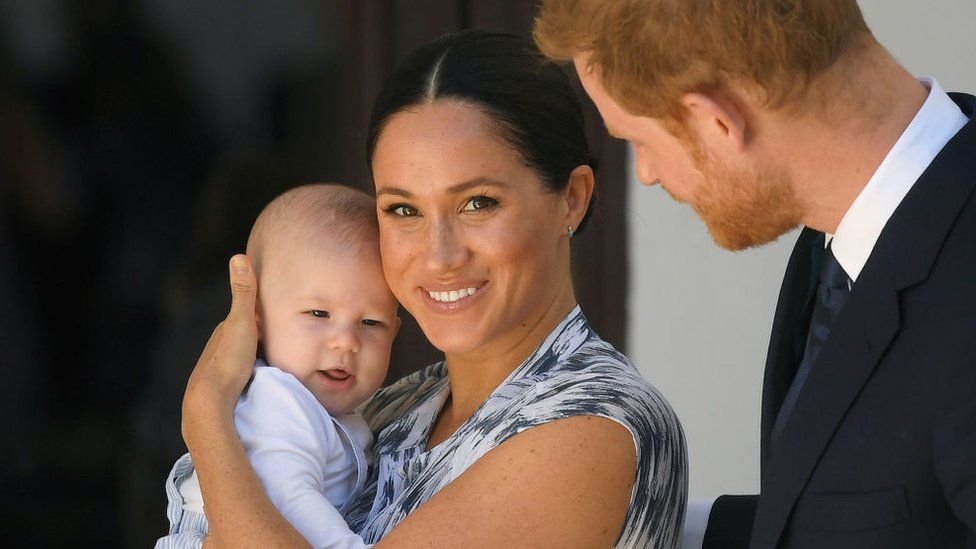 After stepping down from royal duties, the couple briefly moved to Canada, before settling in California, where Meghan is from and where her mother still lives.
Their son Archie was born in 2019 and Meghan is expecting their second child.