Travellers from Leeds and Manchester are turned away from a Merseyside beauty spot, police say.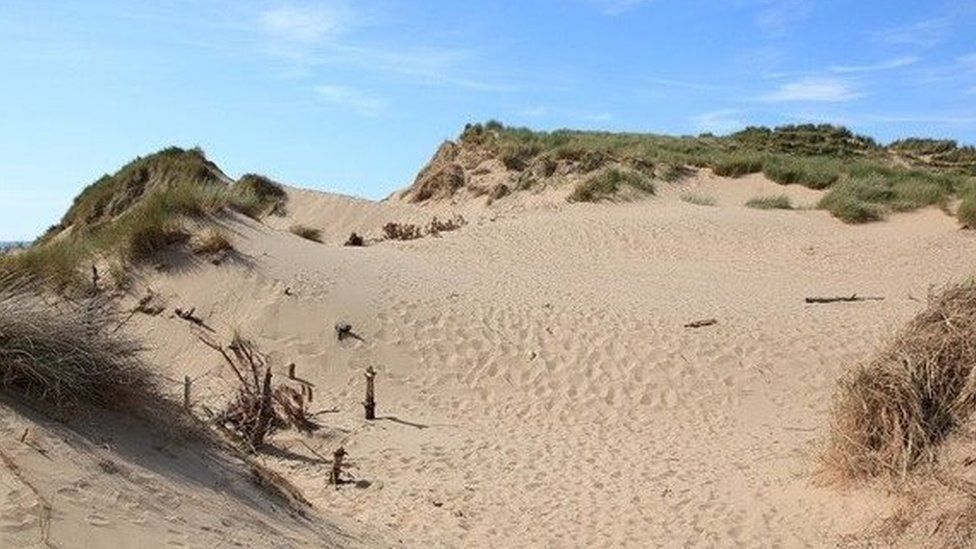 Police at a Merseyside beauty spot had to turn cars back from as far as away as Leeds and Manchester at the weekend.
Officers at Formby beach turned away more than 100 cars and issued 20 people with fines for breaching Covid-19 rules on Saturday, Merseyside Police said.
Supt Graeme Robson said travelling from West Yorkshire and Greater Manchester was "totally unacceptable" and showed a "complete disregard" for the guidance.
He added that those who travelled had been "reckless and irresponsible".
Supt Robson said the "good weather" at the weekend had seen a "large increase in people travelling to the Formby beach area, some of whom had travelled a significant distance to get there".
"Individuals from as far as Leeds, Manchester and Stockport were found… which is quite frankly astounding," he said.
"Now more than ever people should be taking heed of the advice, so that infection rates can continue to drop, and we can meet the criteria necessary for easing lockdown in the upcoming weeks and months."
National Police Chiefs' Council (NPCC) figures show 68,952 fines were issued between 27 March 2020 and 14 February 2021.

The BBC is not responsible for the content of external sites.